Hundreds of people across Scotland have celebrated the King's coronation by coming together for sunshine, ice-creams and bouncy castles at Big Lunches.
A total of almost 2,000 people participated in events in Ballater, near Balmoral, and in the village of Gartocharn on the banks of Loch Lomond on Sunday.
In Ballater, which sits in the heart of Royal Deeside and on the doorstep of Balmoral, around 1,500 people turned out for a Coronation Big Lunch picnic.
David Corbyn, who helped organise the event, said: "Because of Ballater's long association with the royal family it's a bit more personal here.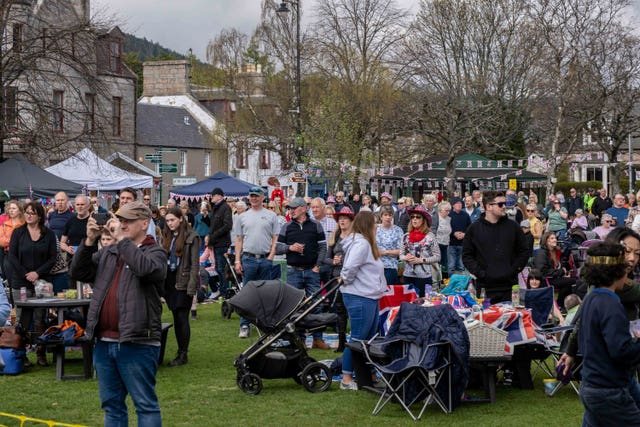 "It's a great opportunity for us to come together and show our appreciation."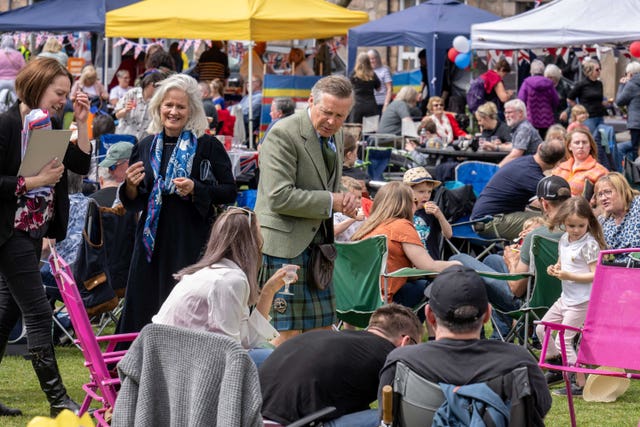 James MacRae, 82, and the driving force behind the event, said: "These events are important because they pull a community together.
"I feel on an occasion like a coronation, particularly a once in 70-year coronation, that we must have an event."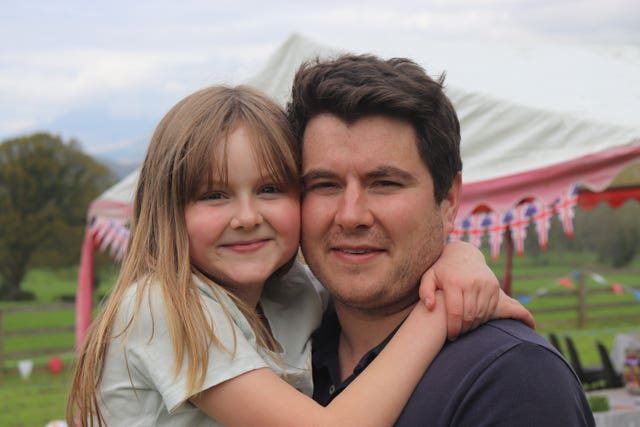 She said: "Community spirit is at the heart of this historic occasion and today was another opportunity for people to strengthen that community spirit while enjoying the celebrations.
"We hope organisers will go on to make The Big Lunch an annual celebration of friendship, togetherness and neighbourhood."