The Archbishop of Canterbury donned a denim Bon Jovi apron as he served lunch at a homeless charity as part of the Big Help Out.
Just two days after crowning the King, Justin Welby protected his clerical collar with the pinny which featured the rockers' winged emblem as he lent a hand at Catching Lives in Canterbury.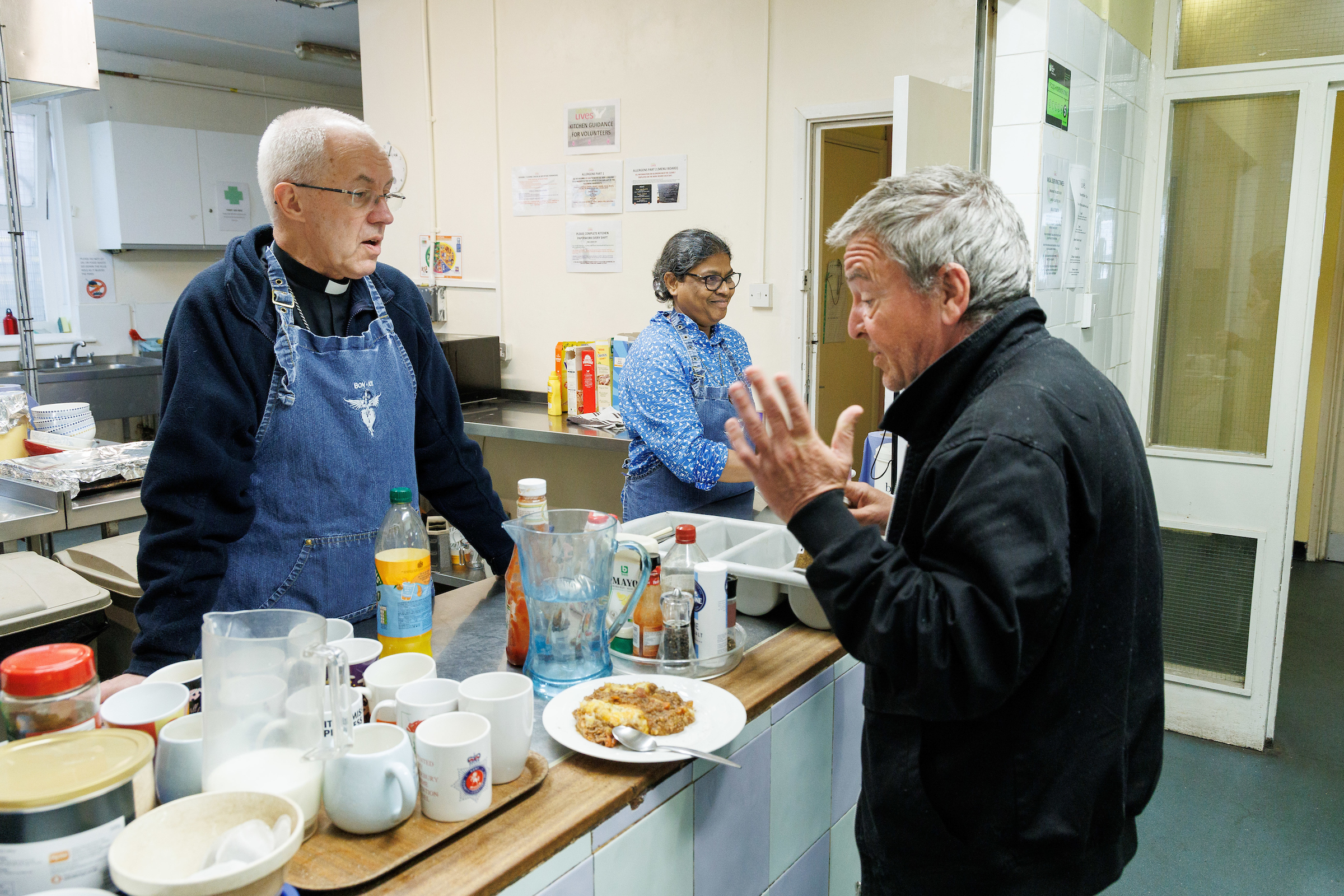 The Archbishop, who is patron of the charity, was joined by his wife, Caroline, as he handed over plates of cottage pie while working in the kitchen during the national volunteering drive on Monday at the end of the coronation weekend.
A Lambeth Palace spokesperson said: "We are delighted with the enthusiasm and support for King Charles III and Queen Camilla's coronation – at Westminster Abbey, up and down the country and around the world – as we marked this historic moment in our national life.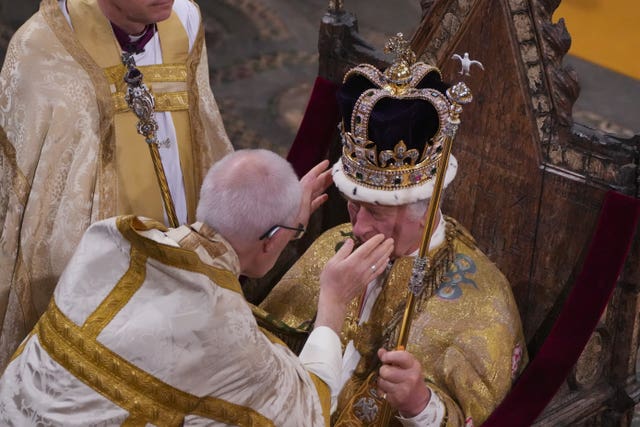 The spokesperson added that the archbishop and bishops "loved" spending time with communities at the Big Lunch and the Big Help Out, with the events inspired by the coronation's themes of unity and loving service.