Coronation Big Lunch attendees in south-east London believe they may have set the record for the "largest human image of a crown" after more than 500 people donned purple, yellow and white and joined in on coronation weekend.
Those who attended the Big Lunch coronation tea party at Broomhill Common in Orpington on Sunday were invited to participate in the record attempt, with the template taking inspiration from the Wye Crown in Kent, carved into a hillside to celebrate the coronation of King Edward VII in 1902.
"The idea of the record attempt came from the Queen's death in terms of the twinkling stars," he said.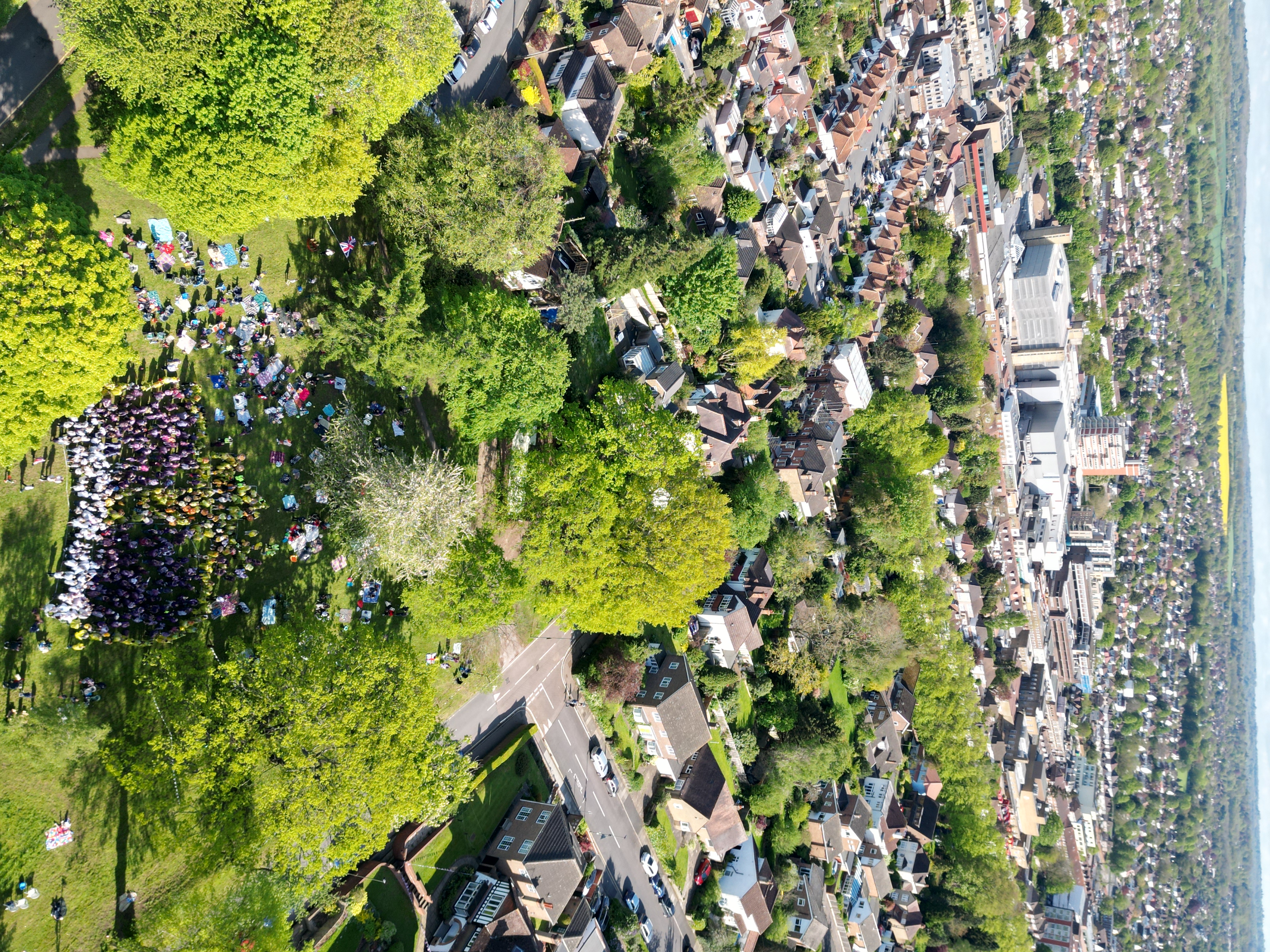 "We wanted to look forward to the coronation really with a different sort of vibe, we wanted it to be a celebration.
"That idea of a community coming together to create a visual image, a temporary historical marker, if you like, was our vision for it."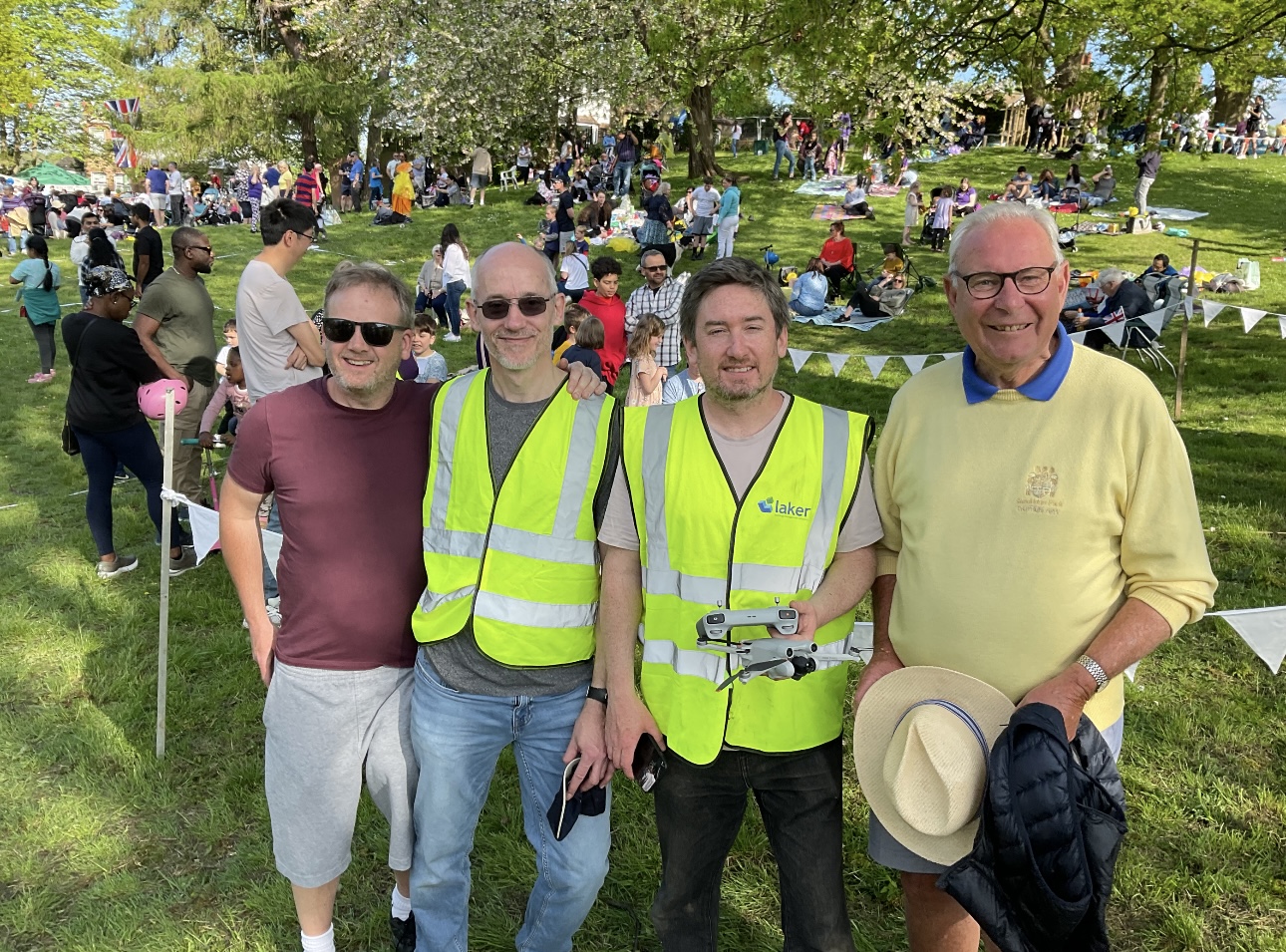 "We called people by colours, first of all, got into position, and then of course, people start getting out of shape, they're not filling out certain parts of it," said Mr Sangster.
"So we're trying to communicate, we had a PA system, I was there with the drone thinking, 'OK, we need to fill this bit out, you know, we need more purples', trying to get people up off the picnics and the seating to come and get involved in it.
"But yeah, it worked out in the end."
Mr Sangster said they will need to submit their evidence and wait a number of weeks before their record is confirmed, but he believes 539 people were counted.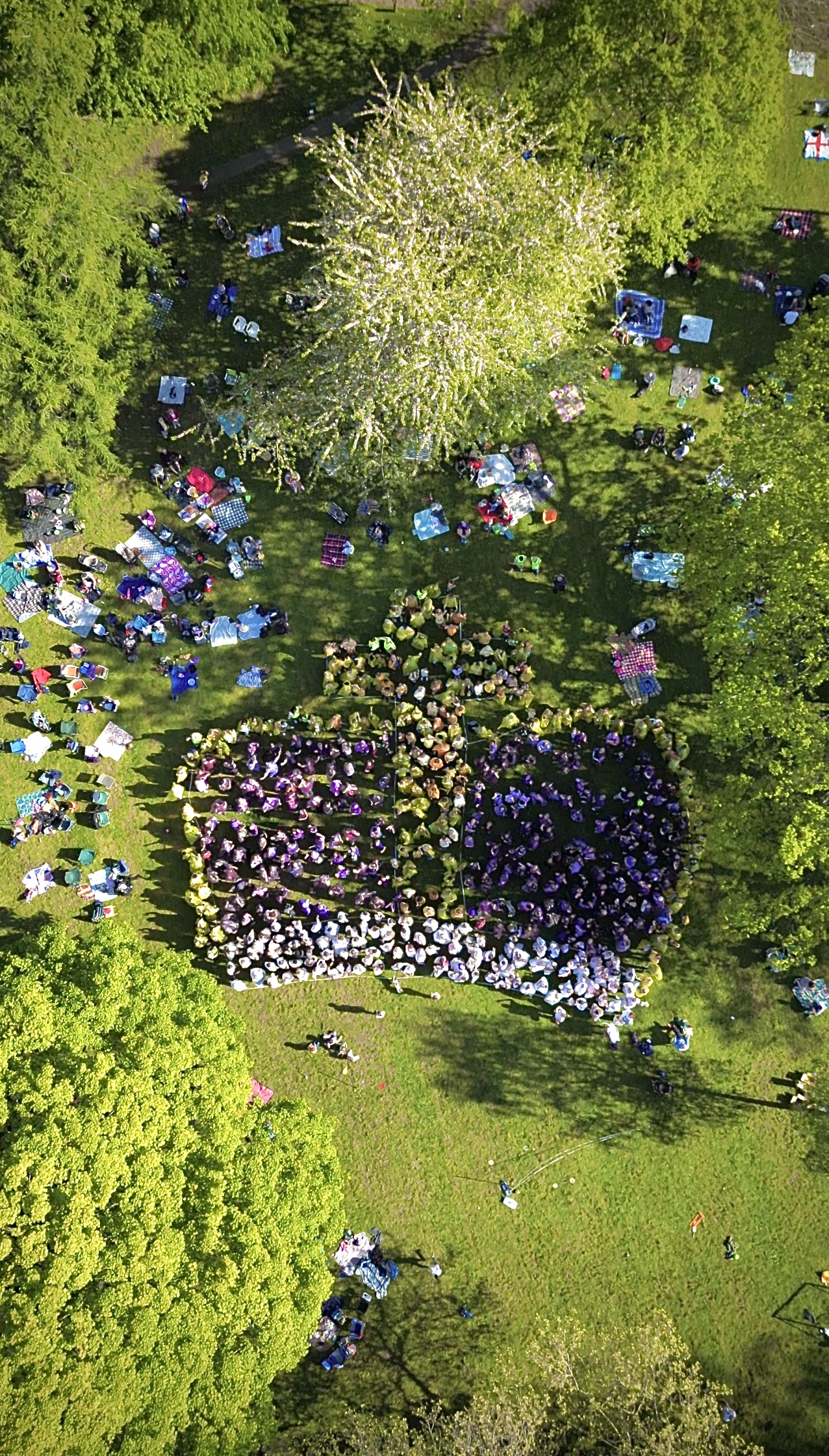 "Whether you're a royalist or not, it's an excuse to get the community together," he said.
"It doesn't happen all that often sadly, and everyone on the day says 'Oh we've got to do this twice a year' because there's so many new interactions, so many new friendships and connections and ideas that come out of these events.
"It's such a boost to the local community."