A jury has been sent out to consider its verdict in the trial of a police officer accused of unlawfully leaving a man paralysed from the waist down after tasering him.
Pc Imran Mahmood, 36, is charged with unlawfully inflicting grievous bodily harm on Jordan Walker-Brown during a patrol in the early months of the first coronavirus lockdown on May 4 2020.
Mr Walker-Brown, who was 23 at the time, was left with "catastrophic" injuries after hitting his head on the pavement and breaking his back.
He had not pulled out a weapon and presented no "physical threat" to anyone at the time he was tasered, prosecutors told Southwark Crown Court.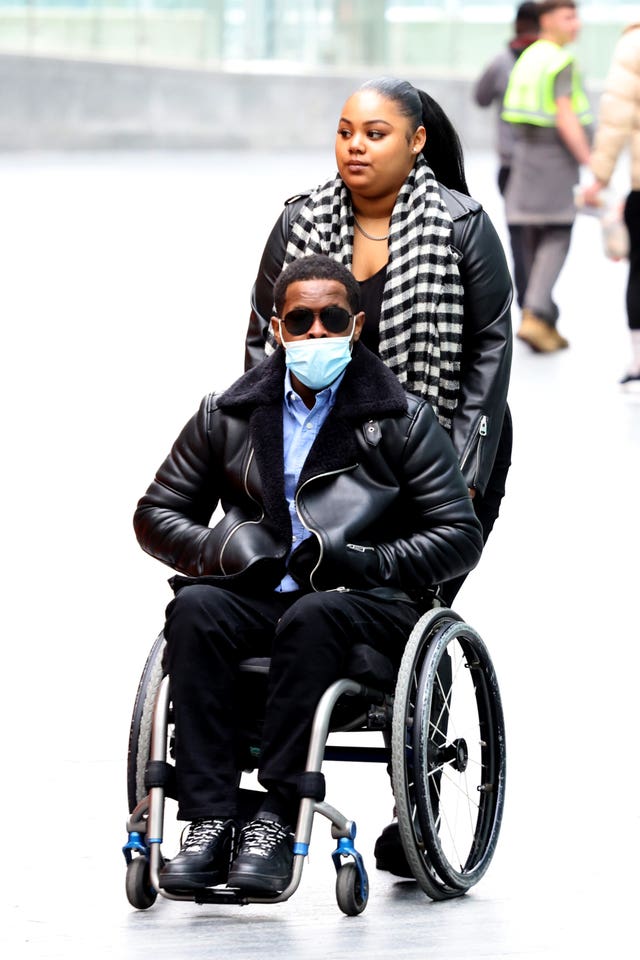 The prosecutor, summing up his case, said the officer did not act "in the belief it was necessary to defend himself from attack".
Ben Fitzgerald KC said: "(The defendant) had to say he was acting in self-defence and to do that he had to say he believed Mr Walker-Brown had a knife."
Mr Fitzgerald accused Mahmood of lying and "fluffing his lines" after the defendant suggested he was trying to protect himself and his colleagues.
But the officer was told by a colleague that Mr Walker-Brown had reached for his waistband while they were chasing him, jurors also heard.
Mahmood believed Mr Walker-Brown had a weapon on him and could have been dangerous, the court was told.
Jurors were told they must consider what was in Mahmood's mind and whether the force he used was "reasonable".
Mahmood, who was attached to the Met's Territorial Support Group, which deals with outbreaks of public disorder, was patrolling the Haringey area of north London with eight other officers when their marked van turned into Burgoyne Road.
He noticed Mr Walker-Brown walking along the pavement and decided to speak to him "to see if he could legitimately explain what he was doing in the area" during lockdown, the court was told.
Mahmood did not believe Mr Walker-Brown was dressed appropriately for exercise, with his hood up and woolly hat on in warm weather, the jury heard.
The defendant and a colleague chased Mr Walker-Brown and drew their Tasers while the van followed.
The officer's Taser created an electric shock and caused Mr Walker-Brown to tumble backwards over the fence, land head first and break his back.
Mr Fitzgerald told jurors previously: "Mr Walker-Brown did not present a physical threat to Mr Mahmood or anyone else.
"He did not produce a weapon or try to attack anyone; he was trying to get away.
"Mr Mahmood fired the Taser at the moment when it looked as if Mr Walker-Brown might get away over the wall.
"He discharged the Taser when Mr Walker-Brown was up on the wheelie bin, with the obvious risk of injury from an uncontrolled fall, which is exactly what happened, with catastrophic results.
Mahmood said he believed Mr Walker-Brown was cornered with a knife and "about to attack".
On Thursday, the alleged victim left the courtroom in his wheelchair as Mahmood gave evidence, returning later on.
The officer teared up and wiped his eyes while telling jurors the incident has affected him "massively".
He said he "absolutely" did not intend the result and tried to direct his comments to the alleged victim and his family in the back of the courtroom.
Mahmood, from Plaistow in east London, does not dispute inflicting grievous bodily harm but denies it was unlawful.