A rugby league ball, bees and Lancashire roses feature in the new coat of arms for Commons Speaker Sir Lindsay Hoyle.
The design was revealed as Sir Lindsay unveiled two stained glass windows celebrating the British overseas territories (BOTs) and crown dependencies.
The coats of arms from the BOTs – which include Bermuda, Gibraltar and the Falkland Islands – and crown dependencies feature on the new windows at the entrance of Speaker's House in the Palace of Westminster.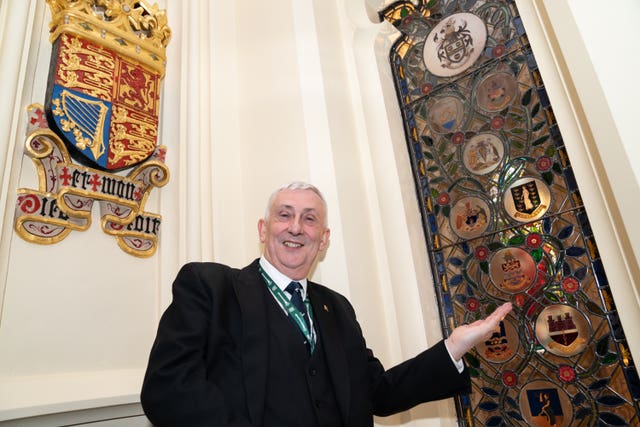 The Speaker is the president of the Rugby Football League and it is one of his favourite sports, and he was appointed Chancellor of the University of Gibraltar in February 2020.
The green on the shield represents the House of Commons and the mace while three Lancashire roses containing bees from Adlington are also included.
The MP for Chorley's motto translates as: "We are seen in action."
Sir Lindsay said as he unveiled the windows: "They are and will forever be tangible reminders of the strong, close links between the United Kingdom, the overseas territories and the crown dependencies.
"The Palace of Westminster is the history of us all so that is why it's only right and proper that you will now feature in the fabric of this world heritage site."