Sir Keir Starmer has told newly-elected Labour councillors they have been given a "mandate to deal with the cost of living" and delivery of this on a local level will act as a "blueprint" for their party in power.
The Labour leader told a gathering of 22 council leaders at the Opposition's headquarters in central London that the local election results reflect a British public "crying out for change" in politics.
He was joined by deputy leader Angela Rayner, shadow chancellor Rachel Reeves and shadow housing, communities and local government secretary Lisa Nandy.
He said: "Now we've got this far – it's a big big step in the right direction – now it's a duty to deliver.
"You've been elected in with a mandate to deal with the cost of living, our duty now is to deliver on that.
"That's why I wanted to call together everybody today, so we could have a shared focus on that duty to deliver."
Sir Keir also urged the councillors to make a "cost of living plan" for their area, adding: "Let's create a blueprint for Labour in power.
"People are crying out for change and we can now start delivering that change."
Ms Rayner also congratulated the councillors, before criticising the Conservatives for "taking the heart out of local government" and overseeing a "managed decline" of some regions.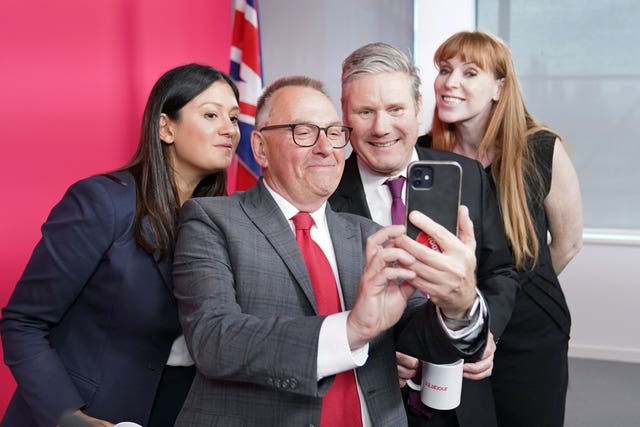 "They feel like (this) because of 13 years of the Conservatives taking the heart out of local government, they've stolen opportunities away from local areas to have that pride in their areas, they feel like (there has been a) managed decline.
"So that optimism that you're bringing to local areas… that sense of local pride and bringing that back in is just – you can see the energy."
Sir Keir will also speak with his shadow cabinet later on Tuesday.
He is expected to warn them the "hardest part lies ahead" as the party must create a "big reforming government" rather than relying on the Conservatives' unpopularity.
Sir Keir will acknowledge there is "a lot of scepticism" about politics, and tell his colleagues they must show they have plans that offer "not just reassurance, but the hope the country needs".
He will also outline his belief that the Prime Minister has made a strategic error by thinking that voters are more concerned with "woke" issues than the cost of living and the NHS.
The Opposition was particularly buoyed by winning control of councils in the Brexit-backing areas of Dover, Blackpool, Medway, Erewash, and Stoke.
But pollsters suggested Labour may fall short of winning an overall majority in the Commons without progress ahead of the general election, expected next year.
Mr Sunak has promised to work "night and day" to deliver on the priorities he has set for the nation as he comes under pressure over the election results.
Former levelling up secretary Simon Clarke said the Prime Minister's "major mistake" of dropping housebuilding had played a role in the poor performance.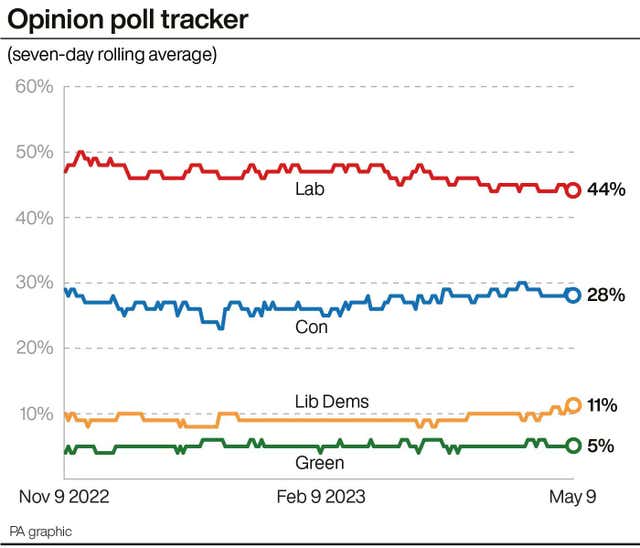 Sir Keir is also considering putting higher taxes on foreign buyers of UK homes as the party seeks to pressure the Government on the housing crisis.
The Opposition was understood to be adapting policy to increase the 2% surcharge on stamp duty for overseas buyers and banning them purchasing more than 50% of homes in a development.
They could also introduce a rule allowing first-time buyers first access to new developments.