Climate protesters have gathered outside Norwegian oil giant Equinor's London offices to oppose the company's plans to develop the Rosebank oil and gas field.
Rosebank, which lies west of the Shetland Islands, is one of the largest such fields in the North Atlantic, capable of producing up to 500 million barrels of oil.
The International Energy Agency has previously said there must be no new investment in oil and gas if the world is to become net zero by 2050, while the Intergovernmental Panel on Climate Change said emissions from existing fossil fuel infrastructure are already set to push global temperatures beyond safe limits.
Campaigners from Stop Rosebank, Greenpeace, Fossil Free London and Parents For Future arrived at Equinor's central London headquarters on Wednesday morning to try to persuade Equinor to abandon its plans.
Equinor said Rosebank will have a lower carbon footprint than other fossil fuel projects on the UK Continental Shelf, but its calculations relate only to its operations and exclude emissions from burning the fuel itself.
The company also said that investing in oil and gas will help the UK's energy security and it is unhelpful for Western democracies to stop developing their resources.
An international delegation of climate protesters plans to "challenge" Equinor at its AGM in Stavanger in Norway on Wednesday afternoon, a spokesman for campaign group Uplift said.
As well as Rosebank, campaigners are protesting against Equinor's fossil fuel expansion plans in Canada, Brazil and Argentina.
"I am joined in Stavanger by anti-Equinor campaigners from Canada, Brazil and Argentina to demand that Norway, a supposed climate leader, stop its state-owned oil company from developing all new fossil fuel infrastructure including Rosebank in the UK.
"Norway needs to set an example to the rest of the world and stop profiting off oil and gas during a climate emergency."
The plans to develop Rosebank must be approved by the UK Government and a decision is expected soon.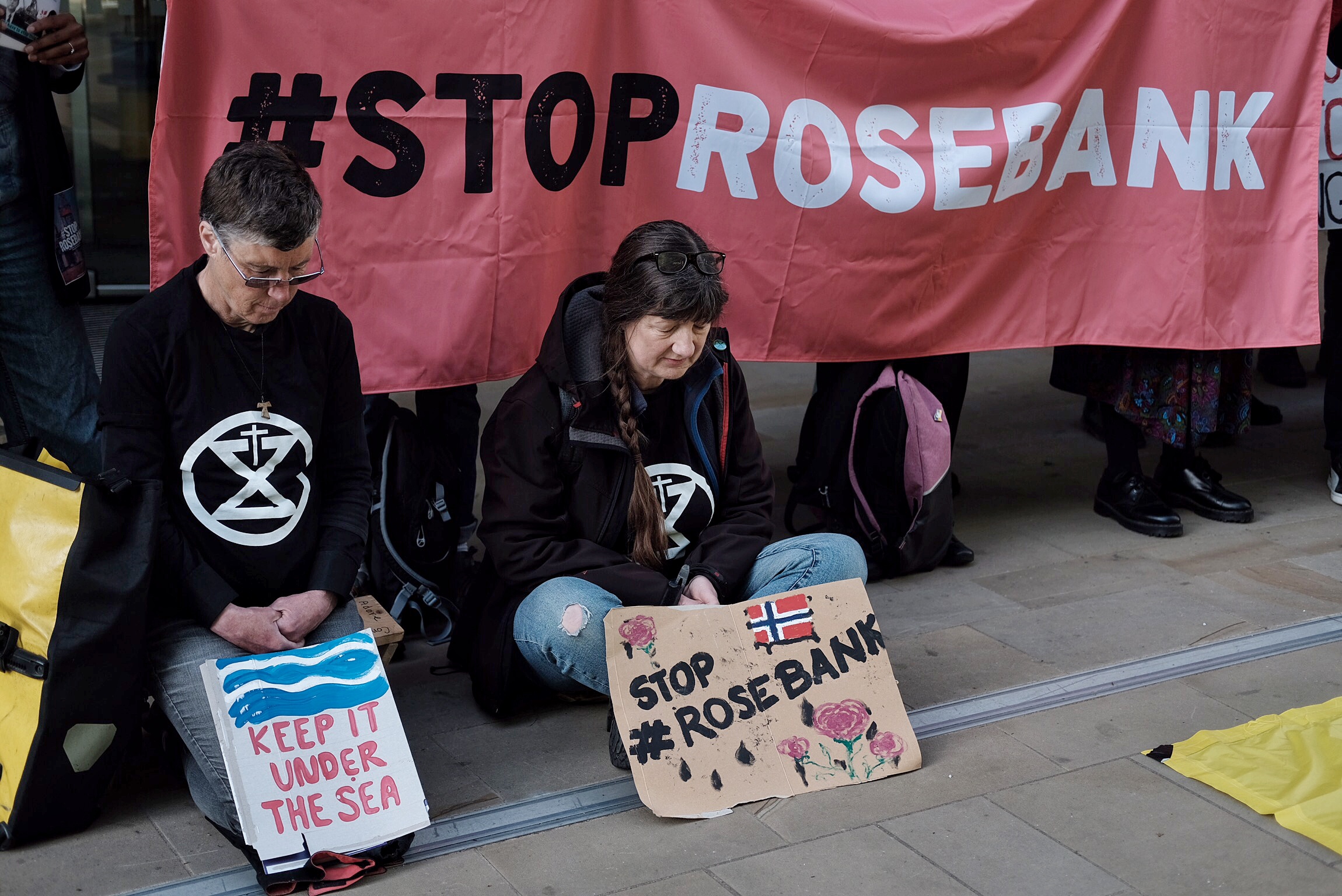 Campaigners, along with shadow climate change secretary Ed Miliband, say that up to 80% of the oil and gas produced will be sold abroad so Rosebank will only be of limited economic value to the UK.
Hundreds of scientists and academics have also written to Prime Minister Rishi Sunak urging him to block the development, saying it will undermine the UK's attempts to be a climate leader.
An Equinor spokesman said it is estimated it will bring £26.8 billion to the UK through tax payments and investment.
"As long as there is a need for oil and gas, we think it is important that we continue to invest in fields that can contribute to energy security with a low carbon footprint while creating jobs and value for society.
"The project will be developed in line with the North Sea Transition Deal, UK net zero targets and Equinor net zero ambitions."
Tessa Khan, executive director of Uplift, said: "The Rosebank oil field will do nothing to secure Britain's energy supply or lower household bills, but it will blow through our carbon budget all while costing the taxpayer £3.75 billion thanks to extremely generous government subsidies.
"This Government must join the thousands of people, represented by these campaigners at Equinor's AGM, that are saying no to Equinor's profiteering at our expense."