Lionesses Beth Mead and Lucy Bronze said women's football has become so popular that their dogs now get recognised, even if they are not walking them.
Speaking at Windsor Castle after receiving their MBEs for services to football from the Prince of Wales, the pair said the buzz created when the England women's team won the 2022 European Championship was more than they had dreamed.
"Although the Euros took us by storm, it was kind of brewing for a long time before then.
"We are doing so well in our own right and selling out the Emirates (Arsenal's stadium) and the FA Cup Final. I play at Camp Nou (Barcelona's stadium) in front of 70,000-80,000 people.
Despite having surgery last month, the Barcelona player is confident she will be fit for the sport's biggest games – the Champion's League Final on June 3 and the Women's World Cup this summer.
Bronze added: "I think (the World Cup) is really far in the future and I should be back training within a few weeks now. The surgery was two weeks ago but very minor compared to some of the other girls.
"My challenge by the end of the season was to do an interview in Spanish. I'm hoping to get back fit for the Champion's League Final and we'll see if I can whip up a couple of sentences in Spanish to say on TV."
Mead is also recovering from a knee injury and expects to be unable to play for the next four months, making her chances of playing at the World Cup slim.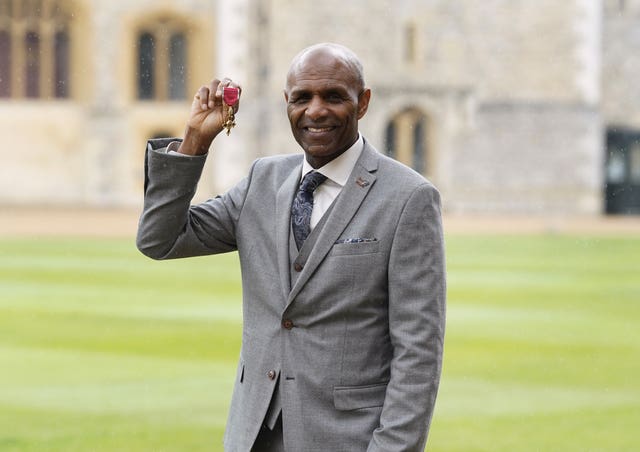 "I will try my hardest to get as close to that as possible. But (the World Cup) may be a little bit too soon for me this time around."
The pair swapped their football kits for suits and high heels for the ceremony in Windsor, surprising William, who has previously met them during training or after matches.
Bronze said: "The first thing Prince William said was 'Oh, I'm not used to seeing you dress differently' because obviously he came to a lot of the things before the Euros and he has come to see us before in training. I made sure I did my hair for my nan."
For the players the MBEs are another sign of how far women's football has come.
Mead said: "As an England squad we wanted to provide a legacy for young girls and boys to excel in football and make it such a big prospect. We didn't want it to then become just a buzz over a few months and then it fizzle off again."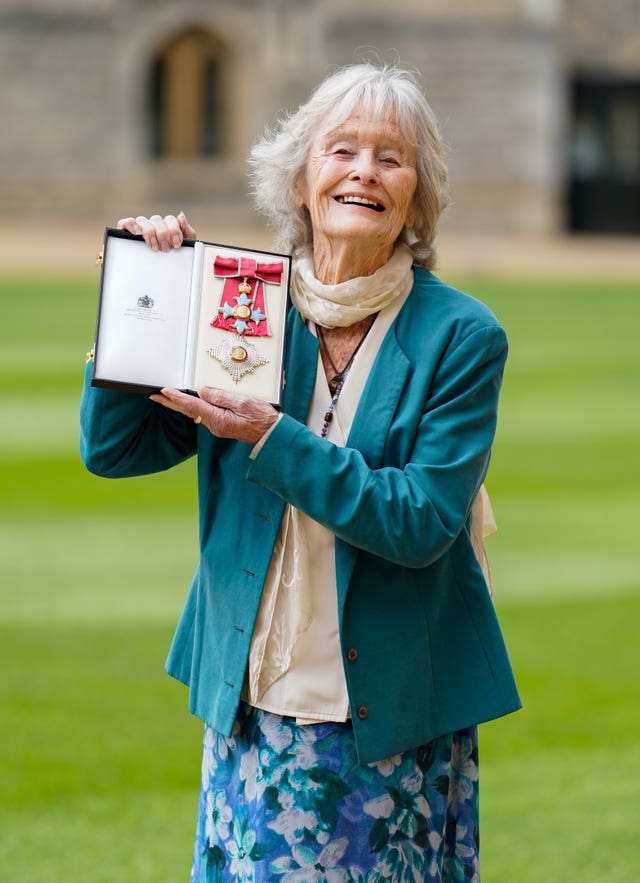 "We want to support and do the best that we can to get (women's football) to the next level and it's exciting seeing from when I started out at Arsenal six years ago to where the game is at now. We want the next generation to be even better than we are now."
The European champions were among 59 people receiving honours at Windsor Castle on Wednesday, including wildlife campaigner Dame Virginia McKenna and former Watford footballer Luther Blissett, who was one of the most prominent black players in the 1970s and 1980s.
Dame Virginia dedicated her honour to "all the wild animals who are still in captivity and probably will be for many years to come", while Blissett swapped footballing tales with the prince, who told him he had recently been playing 11-a-side.