A UK minister said there is "so much wrong" with youngsters in Northern Ireland not meeting their first Catholic or unionist until their late teens.
Northern Ireland minister Steve Baker told MPs he is "absolutely all in favour" of school choice, but raised concerns over costs and social divisions.
He cited a report which suggested £600,000 a day is spent on "maintaining a divided education system" in Northern Ireland as he backed calls for integration.
Mr Baker told the House of Commons: "It can't be right just on a cost basis, never mind all of the social divisions that it leads to.
"That conversation needs to be had. I've made my position very clear and the Government's position is very clear: we are in favour of integrated education. I know there will be a spectrum of views."
Mr Baker, as he spoke of funding pressures for different sectors, added: "But I would just say on all of these issues when it comes to funding we're all very clear that the problems that are faced will endure, we're all very clear there will need to be a conversation about the Barnett formula, I'm aware of the Barnett squeeze, but none of these things are going to be anything like plausible to solve in a way that will be acceptable to all sections of the community until the executive is restored."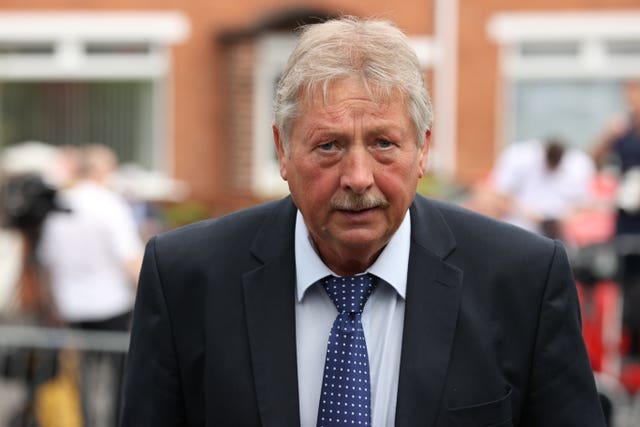 He said: "I am surprised that a minister whose party talks all the time in this House about choice in education wishes to shoehorn education in Northern Ireland into one particular system."
Mr Baker agreed about the need for school choice, adding: "The question is at what cost?
"And that question of 'at what cost' is the one he and his colleagues, MLAs, need to answer in a reformed executive.
"But I'm very clear that when I go over there as a minister and meet young people who to say me 'I was 16 before I met my first Catholic' or 'I was 18 before I met my first unionist', there's so much wrong with this.
"I find myself amazed this is even a conversation in the 21st century. Yes to choice, but at what cost?"
Stephen Farry, Alliance MP for North Down, said he welcomed Mr Baker's comments and noted there is "very significant demand" for integrated schools "right across the community" in Northern Ireland.
He said: "Moving from a split system to what's more of a share, integrated system does involve some degree of investment.
"The problem is the Department of Education can't do that at present in the context where they're facing declining budgets and they're trying to protect what they have."
Mr Baker replied: "His point is very well made and, as he knows, I hear it now and I have heard it in the past."