The boss of pub giant JD Wetherspoon has condemned a "lack of understanding" from MPs over inflation as the chain benefited from bumper bank holiday trade.
Shares in the pub group lifted on Wednesday morning after it predicted record sales for the current year.
Founder and chairman Tim Martin cheered a strong performance but warned of continued pressure on the hospitality sector from higher costs.
"In order to bear down on inflation, political parties should encourage free enterprise, rather than a reliance on additional regulations.
"A lack of understanding among some senior politicians about the need to encourage a successful free market economy presents a real threat to the future prosperity of the country."
It came as the firm, which runs 834 pubs, revealed that like-for-like sales jumped 12.2% over the three months to April 30.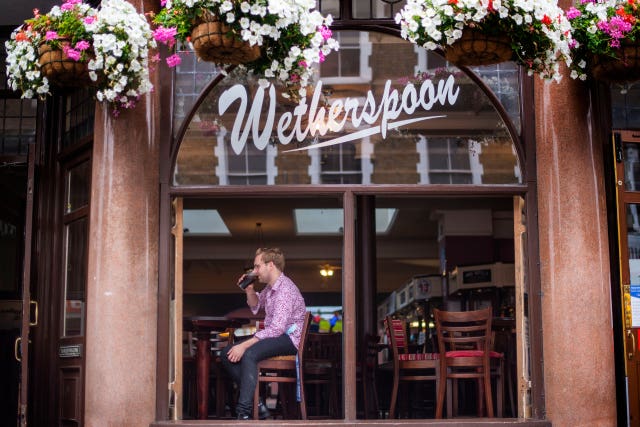 It added that the first bank holiday weekend in May was "exceptionally strong" and included its busiest Saturday performance on record.
However, it said the coronation weekend was "slightly less strong" with a noticeable quiet Saturday as many people chose to celebrate at home.
Separate data from Barclays revealed that transactions at pubs and bars were up by more than a quarter, 26.7%, over the coronation weekend as some hospitality firms benefited from longer opening hours.
Mr Martin said the business expects profits for the current financial year to be at the top of market expectations.
Shares in the company were 7.4% higher in early trading on Wednesday.