A shadow minister has said no Labour employee should be allowed to keep their job following reports a senior aide still works for the party despite a sexual harassment complaint being upheld.
Shadow business secretary Jonathan Reynolds said he was upset to read reports about a former Labour intern allegedly being "groped" by a staff member who was said to be 20 years older than her.
Mr Reynolds told Times Radio: "I don't think anyone who behaves that way should continue in employment in any circumstance."
According to the news website Politico, two separate investigations — one conducted via an internal parliamentary process and another by an independent party probe — upheld the sexual harassment allegation, but the man has remained in his role.
Separately, the party sanctioned — following a review which is said to have taken three years to complete — that he would be handed a "final warning".
Labour defended its independent process on Wednesday when questioned by reporters after Prime Minister's Questions.
A party spokesman said leader Sir Keir Starmer continued to have confidence in the process, which the official described as "robust" and following "best practice".
But Labour MPs have piled pressure on the party hierarchy to intervene following the decision to reportedly accept the independent review's decision not to sack the aide.
The party's complaints procedure involves an outside group of experts reviewing allegations of potential misdemeanours, who then rule on what the sanction should be.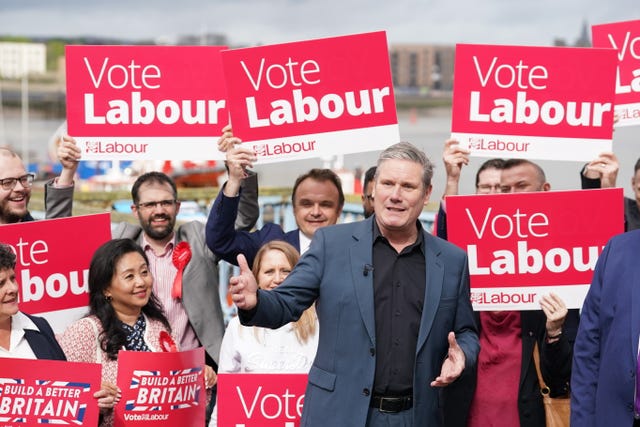 Canterbury MP Rosie Duffield tweeted that the decision was "not OK" while fellow Opposition backbencher Charlotte Nichols called it "pathetic" on social media.
Shadow cabinet member Mr Reynolds said the independent process removed "any kind of political factor or any kind of political consideration" from deliberations.
He said he did not know the details of the case reported in the press.
But the senior politician added: "I can only tell you genuinely I find this absolutely abhorrent.
"But without knowing the details, I can't give you any analysis of the situation."
Asked whether the aide should lose his job if it was true that he had groped an intern, Mr Reynolds said those who acted that way should not continue in a job no matter where they worked.
Safeguarding minister Sarah Dines said she was "very disappointed" to hear that a Labour investigation into groping claims had reportedly taken three years, saying it took "too long".
Speaking to LBC, the Conservative politician also criticised Sir Keir's leadership on the issue, saying the former director of public prosecutions should have been "a bit more hands-on to root out this sort of behaviour".