The Work and Pensions Secretary said the state pension age is not likely to be raised to 68 until the 2040s — but it is not a decision to be made by the current UK Government.
Mel Stride said there was "no reason why you need to take the decision now" on any change, having pledged to inform voters 10 years ahead of time.
A state pension age increase from 66 to 67 is set to occur between 2026 and 2028, a move which has been legislated for since 2014.
But Cabinet minister Mr Stride, in a statement to the Commons in March, chose to delay any consideration about increasing the state pension minimum age to 68.
An independent review by former Confederation of British Industry (CBI) director-general John Cridland in 2017 recommended the state pension age be raised to 68 in 2037-39, while a follow-up study by Baroness Neville-Rolfe this year said the timetable should be pushed back to 2041-43.
Mr Stride, asked when was the earliest he could envisage it being changed from 67 to 68, said: "I think it is fair to say that the earliest would be Cridland's suggestion of 2037, but that was predicated on different life expectancy data.
"And in fact if you applied what we know now to Cridland's methodology, you would end up with a date in the 2050s actually.
"Neville-Rolfe came in with something in the 2040s, so I suspect it is in that range of 2040 or thereabouts.
"But it will be for somebody else to sift through the data in the next Parliament."
Mr Stride said Office for Budget Responsibility (OBR) 50 year forecasts on the health of the economy showed that the cost of pensions was headed "in the wrong direction" due to Britain's aging demographic.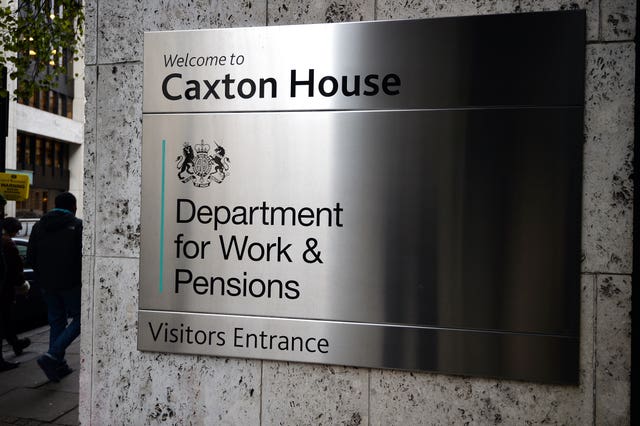 Explaining his reasoning for delaying any decision to move it to 68, Mr Stride said he was influenced by statistics showing UK life expectancy growth may be slowing, among other factors.
He said: "Ultimately, I took the decision that because of Covid, because of the uncertainties economically — because there are many metrics that play into this decision — and the fact the important thing is you give people, I feel, 10 years notice of any change.
"The kind of range of dates for the moving up of the state pension age from 67 to 68 are well into the 2030s.
"You are debating whether you are going to do it in the 2030s, 2040s or thereabouts.
"So there is no reason why you need to take the decision now. You can wait until the first couple of years of the next Parliament to take that decision and still give people 10 years' notice of your decision and make the change at that point."
Put to him that the scale of the protests seen in France after President Emmanuel Macron raised the minimum pension age from 62 to 64 might put future British ministers off the idea of raising it again at home, Mr Stride said he did not think it was "in our national psyche to start rioting and burning things over things like the state pension".
He also said there were no plans to alter the triple lock on pensions — a policy that sees state pensions increase with inflation, wage rises or 2.5%, whichever is highest — but that he did not know what the position would be in the next Conservative Party manifesto.