A 79-year-old is to complete a marathon walk on his 80th birthday which he took on to fundraise for the two hospitals which looked after him during his cancer battle and he "wouldn't be here now without".
Arthur Edwards – or as he is more commonly known, Bamps, which is Welsh for grandad – has been clocking up 26 miles over the course of April and May by completing a marathon walk.
Funds raised are to go to two hospitals in Newcastle – Freeman Hospital and the Royal Victoria Infirmary (RVI) – which looked after him during his cancer battle in 2018.
Mr Edwards started the challenge on April 13 and has walked 2km a day, with the walk coming to a close on Saturday, which coincides with his 80th birthday.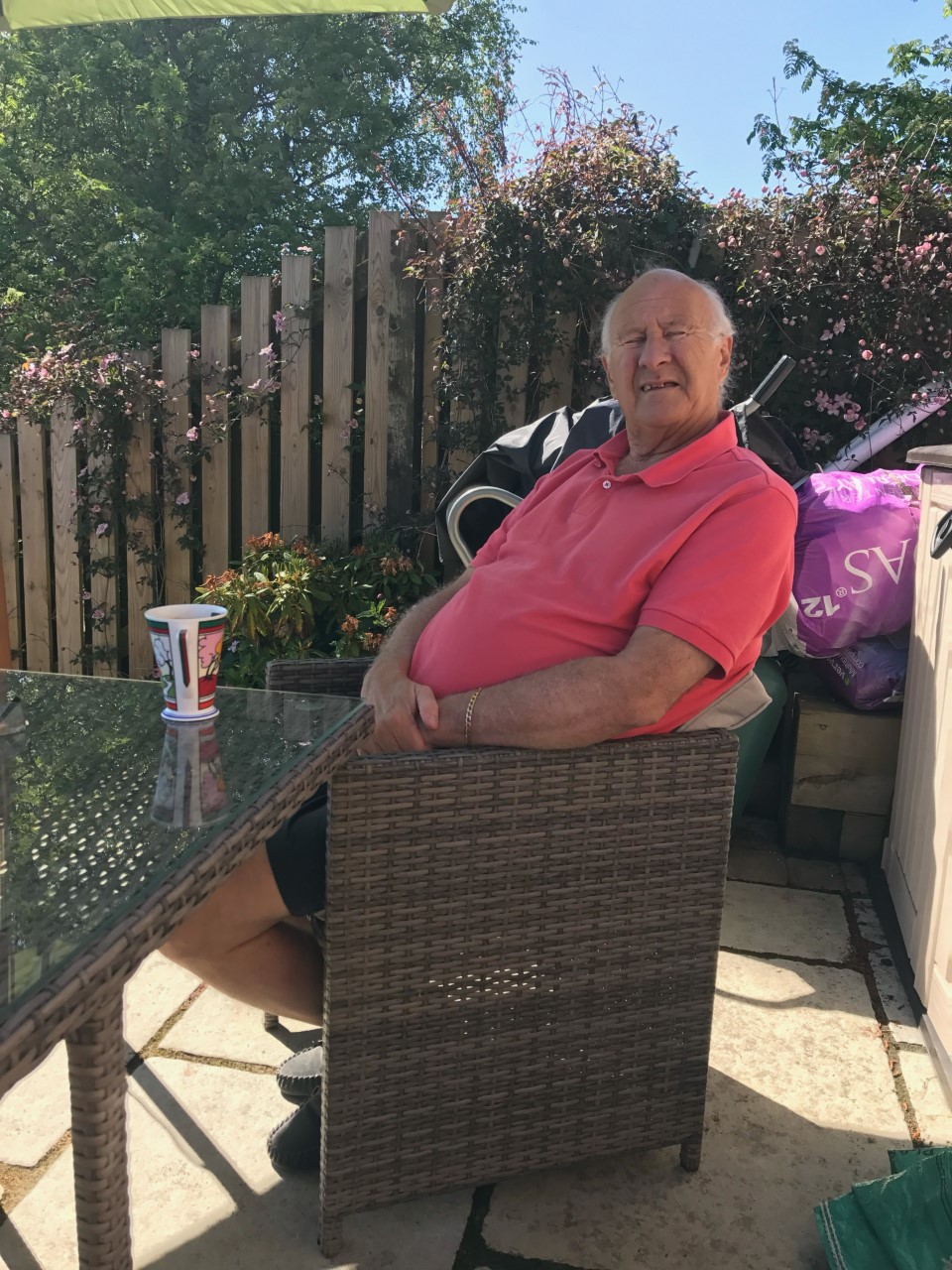 "After many months of tests, I was sent to Newcastle's Freeman Hospital in 2018 where I started chemotherapy and radiotherapy," the 79-year-old who is based in Penrith, Cumbria, told the PA news agency.
"Then I was sent to the RVI for a major operation in August 2018 and I was in hospital for three weeks and well cared for by the consultants, doctors and other staff.
"I'm sure I wouldn't be here now without their help."
August marks five years post his operation and if all is well in that scan, he will not be monitored by medical staff anymore unless symptoms reoccur.
Mr Edwards said that at the beginning of March, he decided he wanted to take on a challenge to raise money for the two hospitals, but anticipated taking on a "more adventurous effort".
"Unfortunately, my medicine was changing and it knocked me for six, and so I was quite ill", he said.
"My youngest daughter Jo who lives in Penrith said, 'well, come on dad, we've got to do something, let's get walking', and I was very weak, but I've managed it and done quite well , to be quite honest.
"It's made me a lot stronger in myself."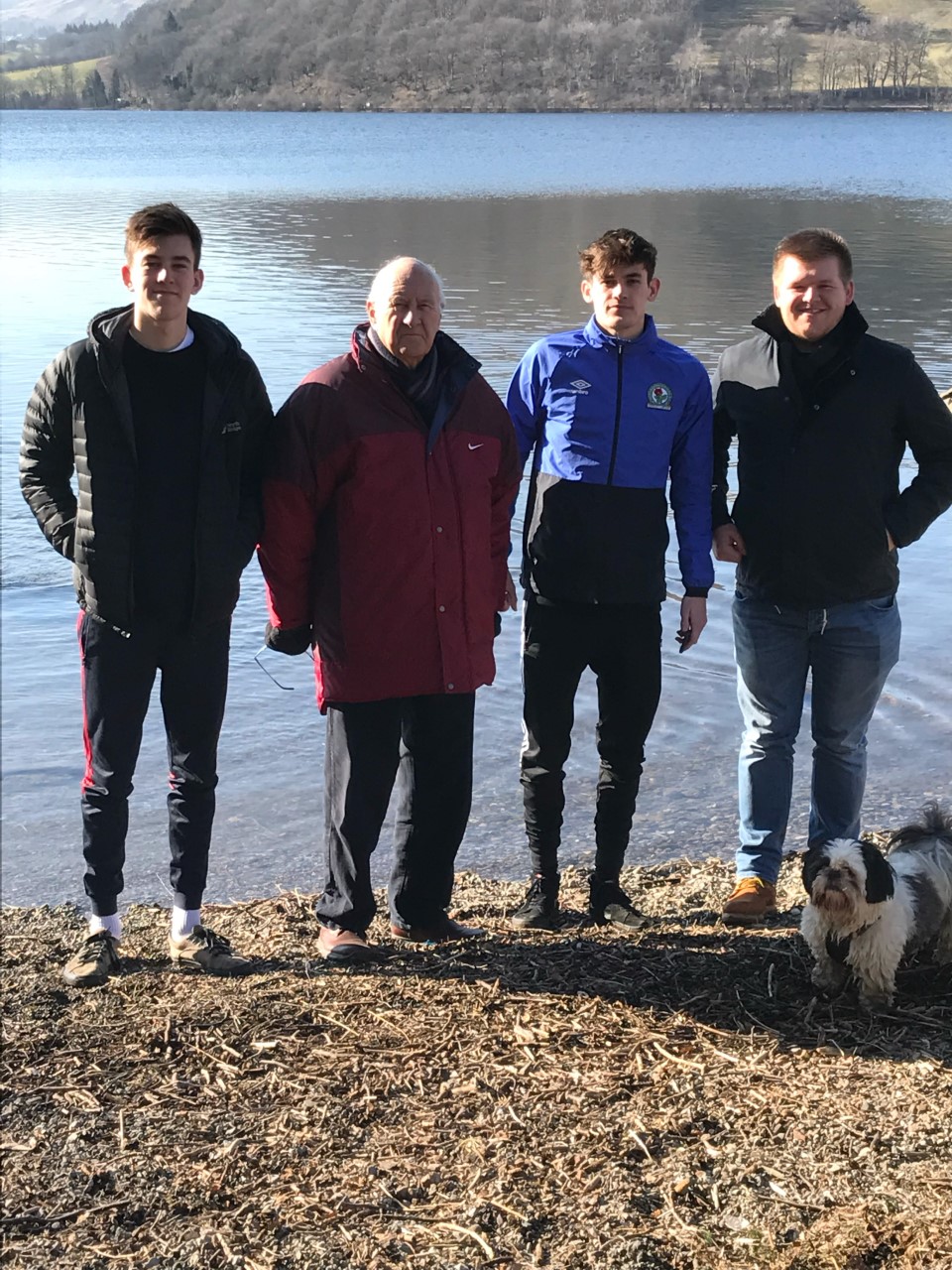 "I've had a lot of support from the football club and the players always ask me how I'm getting on and wishing me well", he said.
Support has extended beyond the football club, with people leaving messages of support and making donations on Mr Edwards' GoFundMe, which is close to £1,700, massively surpassing the £250 target.
"I've even had a donation from San Francisco, which was absolutely amazing", he added.
"I've also had donations from Cornwall, Somerset and Worcestershire.
"My grandson Harry set up the page and within an hour and a half, I had over £500 in the kitty – I couldn't believe it, I never thought I'd get close to the £1,700 mark.
"It gave me the will to carry on."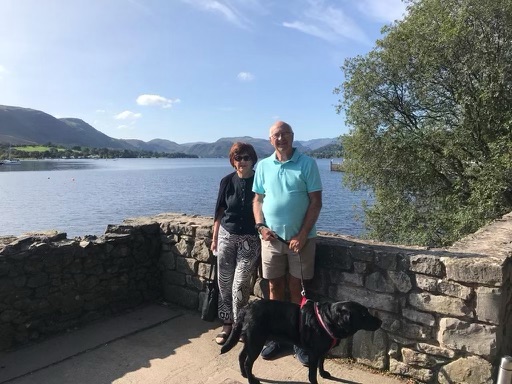 He added that his family were a big source of support for him throughout his cancer journey, which he encourages others who may be battling with the condition to latch on to.
"My family were so strong behind me – my wife (Ann) and two daughters (Nicola and Jo) have been excellent all the way through.
"You do need your family behind you because it is a big ordeal, but also as an individual you must stay strong and you must believe in the people looking after you."
Mr Edwards' fundraising page can be found here: https://www.gofundme.com/f/bamps-marathon-walk-fundraiser