The decision to nationalise TransPennine Express (TPE) shows the Conservative UK Government is "not driven by dogma", the rail minister has said.
Huw Merriman said he hoped the move would amount to a "reset moment" for the troubled franchise which has struggled through months of delays and cancellations.
But the Tory frontbencher said the decision to hand the service to the Operator of Last Resort was only temporary, with ministers "looking to return it back to the private sector".
Transport Secretary Mark Harper announced on Thursday that train services run by TransPennine would be nationalised.
Mr Merriman told BBC Radio 4's Today programme the decision had been taken with "reluctance" but that the Department for Transport (DfT) had not been convinced TPE could turn its fortunes around.
"We're not driven by dogma, we're driven by what we think is right for each train operator," he said, referencing the traditional Tory stance of being anti-nationalisation.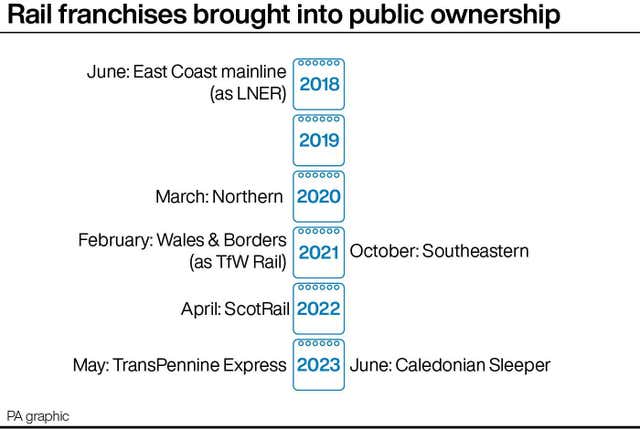 "That demonstrates that we will do the right thing by the right operator but with TPE we just couldn't see that we would be able to turn that corner," he added.
The DfT put TransPennine Express on a recovery plan in February but decided it had not done enough to renew its contract.
Mr Merriman told LBC that taking the franchise in-house "gives us an opportunity to look at the whole structure of rail in the North" but that the service would first need to update "outdated" working models.
Expanding on his comments, he later told ITV's Good Morning Britain: "The reason why things haven't worked out there is because there has been a breakdown between management and unions.
"The unions aren't working in the manner that they were 18 months ago and that has caused the services to deteriorate.
"We hope that by us resetting a new operator, the unions will reset by being more reasonable and working in a manner that their workers used to, and then we'll get a better service."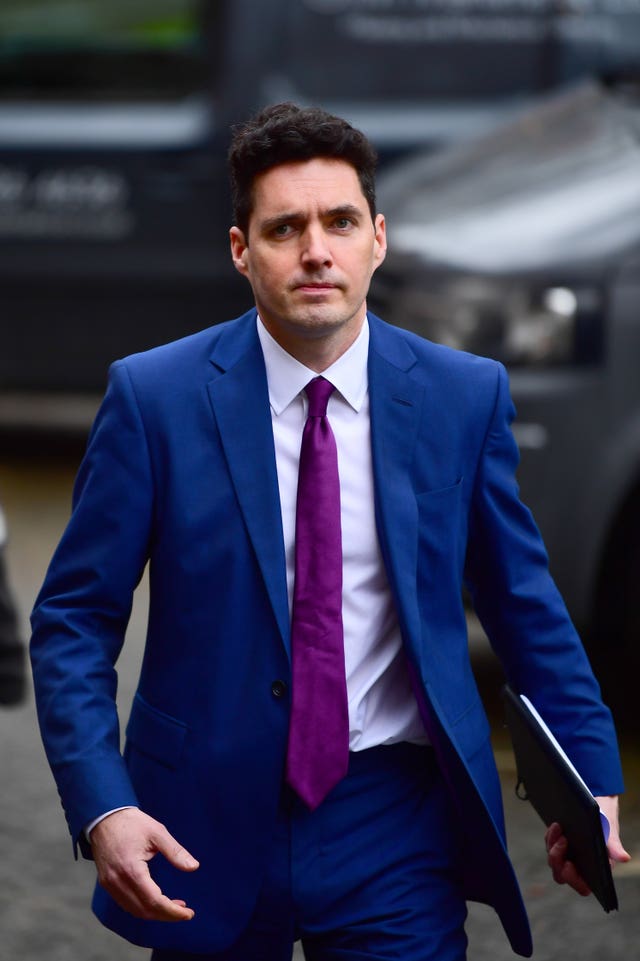 Mr Merriman said locomotive drivers on the TPE franchise were being offered some of the "best ever" overtime rates to encourage them to take on more shifts and to speed up the amount of time it takes to train new drivers.
Asked on BBC Breakfast how he was seeking to resolve the driver situation, the minister said: "A very generous offer has been put down — in fact, the most generous — time at 1.75 for the workforce to work beyond the 35 hours, so on top of their weekly hours."
He said two other train operators offered overtime at time-and-a-half, making the TPE offer the highest available on the network.
He added: "Only if unions are willing for their members to do this can we get a real change in service."
FirstGroup will continue to run Avanti West Coast, Great Western Railway, South Western Railway, Hull Trains and Lumo.
The Operator of Last Resort already runs London North Eastern Railway, Northern and Southeastern services, while ScotRail and Transport for Wales are run by the Scottish and Welsh Governments respectively.
Mr Merriman said the ruling to nationalise TransPennine's operation was the first made for performance-related issues rather than financial.
It will bring the proportion of journeys on Britain's railways which are on nationalised services to around a quarter, according to analysis by the PA news agency.