Rail minister Huw Merriman has defended the Government's stance on strikes, months after admitting that the Government has lost more money due to the impact of rail strikes than it would have cost to settle the disputes months ago.
In remarks at the Transport Select Committee in January, the Conservative minister said the row with rail unions has "ended up costing more" but insisted the "overall impact" on all public sector pay deals must be considered.
Mr Merriman, in an interview with The House magazine, said that while he "would not deny" there has been financial damage caused by strike action, the Government stance was the right one.
"From my own background, my parents were both trade union reps in their workplace, and I have the respect for trade unions; their job is to look after their members, I understand that," he said.
"And so it's not as if I come at this in any other angle, but one that understands trade unions and respects their movement."
The minister told the magazine that giving in to unions' demands would create a poor example for other workers.
He said: "If you settle at a much larger figure, then that creates a precedent across the public sector as a whole.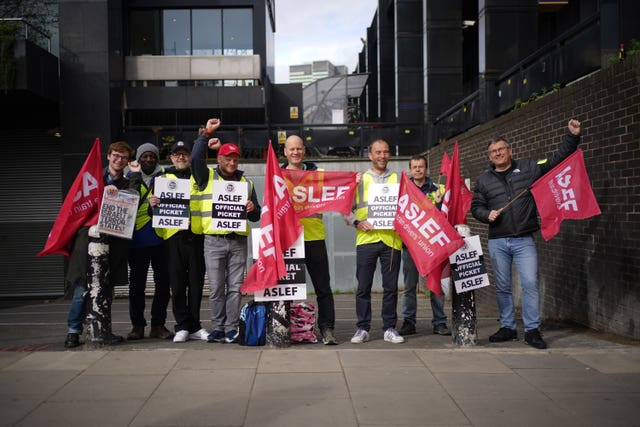 According to the magazine, he has also used the issue of the financial damage caused by strikes in negotiations.
"That is the point I keep making to the union leaders: that if we actually want the railways to be able to sustain and be paid for by the economy, then we have actually got to make sure that there is no economic damage from strikes," he said.
There was further travel chaos over the weekend due to strikes by train drivers, as the pay dispute continued.
Rail passengers suffered travel chaos on Friday because of a strike by train drivers, with disruption continuing over the weekend amid an escalation of long-running disputes over pay.
Members of the drivers' union Aslef at 15 train operators walked out on Friday, while workers in the Rail, Maritime and Transport union (RMT) held strikes on Saturday.