Calls to improve allergy labelling in restaurants are being considered and "nothing is off the table", according to a health minister.
Neil O'Brien added the Government will also "look closely" at proposals for a national allergy tsar.
His remarks came as MPs used a parliamentary debate to back both campaigns after they were supported by thousands of people who signed two e-petitions.
"Owen's Law" seeks to require restaurants to put all information about allergens in their food on the face of the main menu to ensure customers have "full visibility" on what they order.
Servers should also be required to initiate a discussion with customers about allergies on all occasions, the campaign adds.
Mr O'Brien, responding to a debate in Westminster Hall, said food businesses are "under the same legal obligation" to provide information at the point of sale indicating the presence of 14 major allergens.
The minister said the Food Standards Agency (FSA) is working to ensure all consumers can "make safe and informed choices about the food that they buy, adding: "The Carey family is already driving awareness on these issues and the issues that people with life-threatening allergies face.
"The FSA has met with the family several times over the last few years and absolutely recognises the very positive impact that just the campaign for Owen's Law is already having.
"We need to consider all the changes we might make to the law carefully to make sure there are better safety outcomes for allergen sufferers and to avoid any kind of unintended consequences for consumers."
Mr O'Brien said a workshop with the families and others will take place at the start of June to "look at how we go further", adding: "I'm not in a position to make an announcement today but everyone agrees there is room to do better and nothing is off the table at this point in time.
"We are thinking about a number of different issues as we think about how to improve our labelling for people who have serious allergies.
"One of the challenges – and these are not arguments against doing anything, they're just issues that we have to grapple with as we work out how to make progress – is how do we avoid dangerous out-of-date information being on menus, particularly for smaller businesses, smaller restaurants which have more frequent changes to their ingredients. We can't have false reassurance."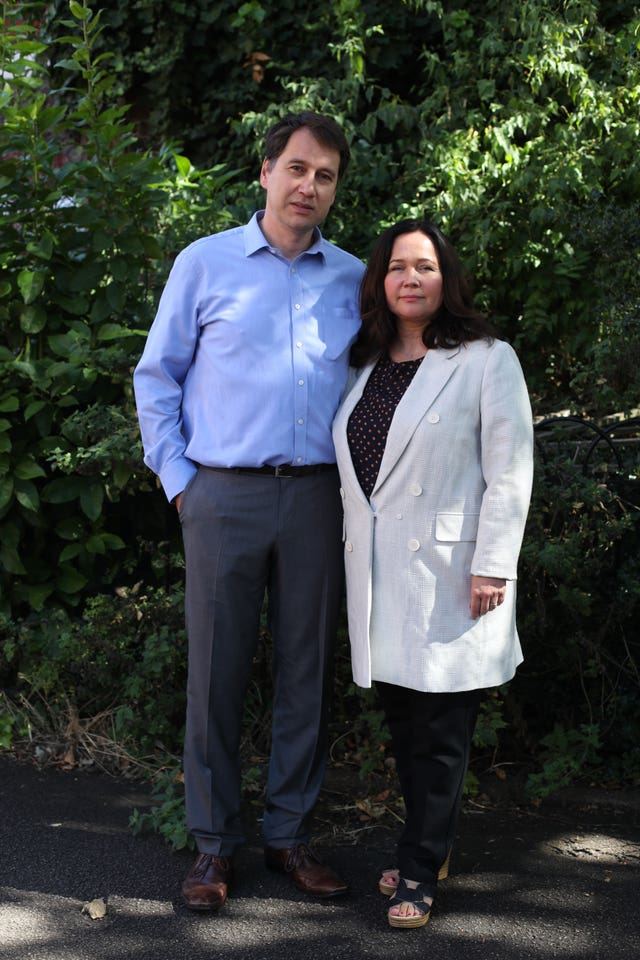 Natasha Ednan-Laperouse, 15, from Fulham, west London, died in July 2016 following a severe allergic reaction to a Pret a Manger baguette sandwich containing sesame.
Following her death, the law was changed to require all food outlets to provide a full ingredients list and allergy labelling on food pre-packaged for direct sale.
Shante Turay-Thomas, 18, died following a severe allergic reaction to eating a hazelnut.
A coroner ruled she died in part because of human error, with failures meaning that an ambulance took more than 40 minutes to arrive at her home in Wood Green, north London.
On the national allergy tsar proposal, Mr O'Brien said parts of the leadership role are in place but noted: "We will absolutely look closely at this proposal and how we get to a more joined-up approach."
Conservative MP Steve Brine, who chairs the Commons Health Committee, earlier said: "To avoid other families suffering the same awful loss that Owen's family and Natasha's family have experienced, it is absolutely essential that the Government looks at what more can be done to pull together all of this work that's been done over many years to ensure that people with allergies have the information they need to make informed decisions about what they can and cannot eat."
Labour MP Jon Cruddas (Dagenham and Rainham) said: "Why do we need an allergy tsar? Well, no single person has overall responsibility and wellbeing of allergy sufferers in either the Department of Health and Social Care, NHS England or literally anywhere else in Government."