A primary school teacher who stabbed her partner in the neck and buried his body in their back garden has denied the killing was "revenge" for a suspected affair.
Fiona Beal told jurors she could not remember using Nicholas Billingham's phone to view online pornography after his death, moving his van, ordering a galvanised wood burner and changing her council tax status from double to single occupancy.
She also claimed she had no memory of using the 42-year-old's credit card to renew her TV licence nine days after he is believed to have been killed.
The Year 6 teacher, of Moore Street, Northampton, denies murdering Mr Billingham, claiming her "broken" mental state means she is guilty of the lesser offence of manslaughter.
After telling a Northampton Crown Court jury on Monday that she was smoking around ten joints of cannabis on non-school days at the time of the killing, Beal was asked about messages she had sent to the victim's mother using his phone.
Prosecutor Steven Perian KC said Mr Billingham's mother, Yvonne Valentine, sent him a message in December 2021 and received a response saying he was "back selling cars and happy" and wishing her a happy New Year.
Admitting that she had written the message while pretending to be Mr Billingham, Beal told the court: "It wasn't a kind thing to do."
During Mr Perian's cross-examination, the 49-year-old said she did not know what had happened to Mr Billingham's clothing, belongings and credit cards.
"I don't remember what room I killed him in," she said. "I remember dragging something heavy into the garden but it's not a clear memory."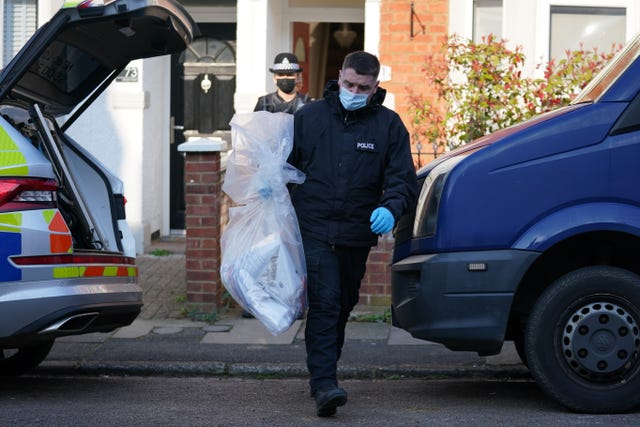 "I think at this point I was using them (Mr Billingham's phone and her phone) interchangeably. I don't think it was a conscious decision to use either phone."
Beal, whose evidence is expected to finish later this week, also said she did not recall using her late partner's mobile to send a message to his cousin in the early hours of January 1 last year.
At the conclusion of his cross-examination, Mr Perian put it to Beal that the killing had "nothing to do with cannabis use."
Beal answered: "I don't know."
She then rejected the suggestion that she had killed Mr Billingham because she suspected he was having an affair, telling the jury: "No. There had been plenty of affairs over the years.
Mr Perian continued: "This was a revenge killing wasn't it?"
Beal answered: "No."
Reacting to the suggestion by Mr Perian that a "confession book" found shortly before her arrest was a written record of what she had actually done, Beal told the jury: "No, I say it's just a journal."
The trial was adjourned until Thursday.