A primary school teacher accused of murdering her long-term partner has told a jury she was smoking around 10 joints of cannabis on non-school days, costing her £50 a week.
Fiona Beal denies murdering Nicholas Billingham, claiming her "broken" mental state means she is guilty of the lesser offence of manslaughter.
The 49-year-old has told Northampton Crown Court she cannot remember killing Mr Billingham, while her only memories of burying his remains are "a dragging sensation" and "seeing what would have been the body wrapped in the dining room".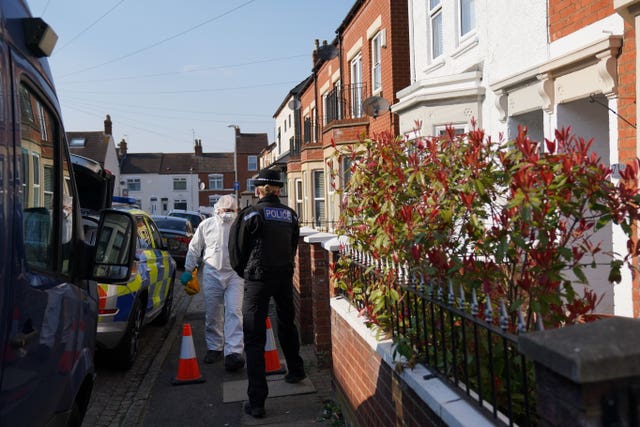 Giving evidence on Monday, Beal was questioned by prosecutor Steven Perian KC about details of her sex life, a journal in which she is alleged to have planned the killing and the disposal of her partner's body, and online orders she placed after November 1.
After asking Mr Perian not to refer to her journal as a "confession book", Beal told the court her sex life with Mr Billingham had "changed a lot" over 17 years – with him wanting "more extreme things" and spitting on her.
Responding to a suggestion from Mr Perian that Mr Billingham had not spat on her, Beal told the Crown's barrister: "You can suggest it but you would be lying and I would be telling the truth."
Asked by Mr Perian why she had not left the house or contacted the police after an alleged incident in which she claims she was "forced" into sex in mid-October 2021, Beal said: "I felt trapped. I had no confidence left.
"I didn't want to tell anybody."
Questioned about messages she sent to her school, Beal answered: "I thought I had (tested positive) but now I am not so sure.
"I don't know to be honest. In my memory I think I had Covid but the evidence suggests I didn't."
Invited by Mr Perian to tell the jury what her cannabis consumption was before she had stabbed Mr Billingham, Beal said: "I was smoking quite a lot at that point.
"If I wasn't working… maybe 10 joints a day. Around £50 a week."
On what was her fourth day in the witness box, Beal said she did not know if she had taken a weapon or ties to the bedroom.
Asked by Mr Perian if she had put a mask on her partner's face, the defendant replied: "No. I have never put a mask on his face."
Mr Perian then asked if Beal had told Mr Billingham to wear a mask. "I don't think so," the Year Six teacher responded.
Asked if she had told Mr Billingham to strip, Beal continued: "I wouldn't have thought so but that wasn't uncommon."
The trial continues.