The mother of a teenage girl accused of murdering her newborn son cried hysterically as she told her daughter "you know you could have told me" in a 999 call played to a jury.
Paris Mayo, who was 15 at the time of Stanley Mayo's death, allegedly killed the baby before putting him in a bin bag at her parents' home in Springfield Avenue, Ross-on-Wye, Herefordshire, on March 23 2019.
The 19-year-old allegedly hid her pregnancy and the birth, which came at full-term alone and unaided, and claims she did not know she was expecting.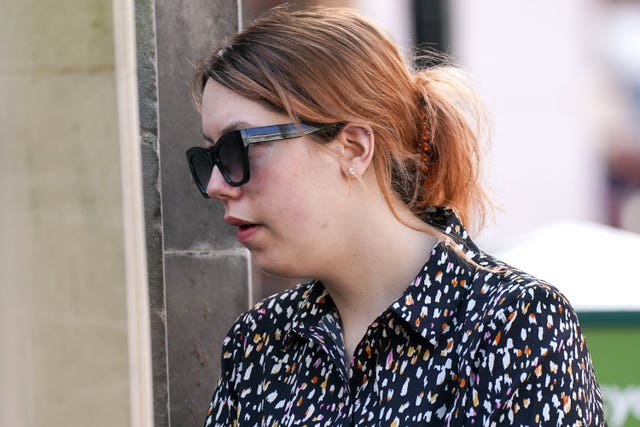 Mayo's mother became "hysterical", according to an eyewitness, when she discovered baby Stanley's lifeless body in a blood-stained black bin bag on the front doorstep of the family home at about 8.30am on March 24 2019.
In a 10-minute 999 call, played to Worcester Crown Court on Monday, Mayo's mother could at times be heard sobbing uncontrollably down the phone line and retching while repeatedly directing questions to her daughter.
Ringing the emergency services at 8.33am, she told the operator and, later, a paramedic: "My 16-year-old daughter just gave birth last night. I didn't know.
"I don't know what to do."
Asked if the baby was breathing, Mayo's mother said "yes" but corrected herself and said: "No. No."
"It's a boy," she added.
As the operator briefly waited for a paramedic to join the 999 call, Mayo's mother could be heard asking her daughter: "Why didn't you tell me? Why didn't you tell me? Why didn't you tell me?
"You could have told me. You could have told me, Paris."
She then told the paramedic: "My daughter has given birth last night and she didn't tell me. And he wasn't breathing when she gave birth.
"She thought he had died so she hid it."
She added: "I've wrapped him up."
She again wept uncontrollably as she described Stanley as stiff.
"She kept saying, yesterday, she had really bad stomach cramps," added Mayo's mother.
Asked to confirm if her daughter knew she was pregnant, she replied: "No."
Moments before paramedics arrived, she was heard asking Mayo: "Why didn't you tell me?
"Why? I don't understand. Why didn't you come and get me?
"You know I would have, darling. You know."
At the start of the trial on Thursday, Jonas Hankin KC said: "The prosecution says that the defendant killed the baby to prevent the discovery of her pregnancy and his birth.
"She didn't want the baby.
"Despite having parents and siblings – whom she acknowledges are loving and supportive and to whom she could have turned for help and advice – she murdered him."
Mayo, of Ruardean, Gloucestershire, denies wrongdoing and the trial, expected to last six weeks, continues.