Rescuers leapt into action after nine baby swans were washed over the edge of a weir while swimming with their parents.
The cygnets got into difficulties while paddling in a millpond in Nash Mills, Hertfordshire, on Monday.
An onlooker raised the alarm and called charity Swan Support, which is based in Datchet, Berkshire.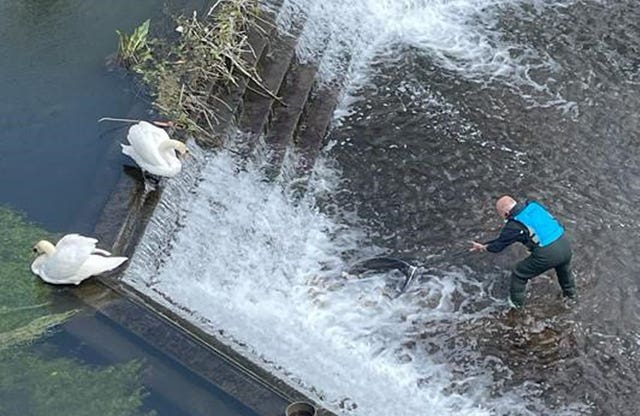 Mr Hermon clambered in and scooped the chicks up in a net as they struggled against the current.
All nine lives were saved, and the cygnets were soon back with their parents in calmer waters.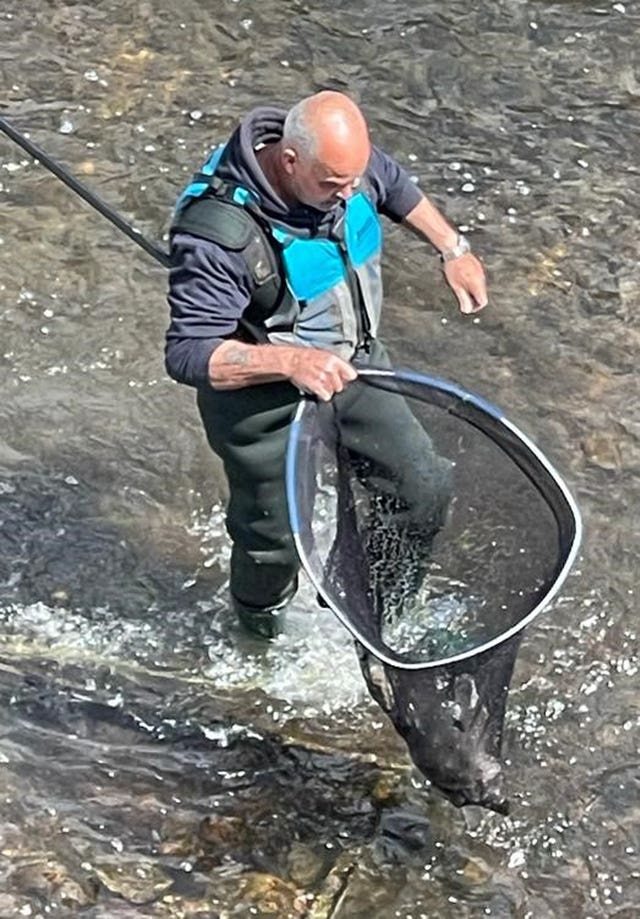 "The adult swans know how to stop before the edge of a weir, but the cygnets don't."
She added: "Someone who lives nearby called us and we got them out safely and reunited them with their parents."
"They were swimming near the edge of the weir, and the adults were putting their heads under," she said.
"The cygnets did the same, then they just all got carried away down the weir.
"I called Swan Rescue and they were there in about half-an-hour.
"They got the cygnets out and had to dry individually before putting them back in – they were so cold."