A man at the helm of one of Britain's biggest businesses has told a High Court judge that his 88-year-old uncle's financial and marital difficulties are "not good for the family".
Aidan Barclay told Sir Jonathan Cohen that he felt "terribly sorry" for what had happened to Sir Frederick Barclay and his aunt Lady Hiroko Barclay.
However, he said Sir Frederick's non-payment of £100 million he owed to Lady Hiroko, who is also in her 80s, was "not really my issue".
He was giving evidence, at a hearing in the Family Division of the High Court in London, during the latest stage of a long-running fight over money between Sir Frederick and Lady Hiroko.
Sir Jonathan, who has heard the money has yet to be paid, said then that Sir Frederick had behaved in a "reprehensible" fashion during the litigation.
Lady Hiroko, who petitioned for divorce on the grounds of unreasonable behaviour, has complained Sir Frederick had not paid her as ordered – and alleged that he was in contempt of court.
Sir Jonathan subsequently ruled that Sir Frederick was in contempt as a result of failing to pay about £245,000 he owed his ex-wife for legal fees and maintenance.
Sir Frederick and his twin brother, Sir David Barclay, were among the UK's most high-profile businessmen.
Sir David died aged 86 in January 2021.
Their interests included the Telegraph Media Group and The Ritz hotel in London. The family also has links to the Channel Islands and Monaco.
Sir Jonathan has been told that Sir David's sons, his nephews Aidan and Howard Barclay, now have day-to-day responsibility for "group business".
Sir Frederick said he has been unable to pay Lady Hiroko because his nephews "hold the purse strings".
He has argued a trust which could provide him with money is being "starved" of "funds from the family business" – and has told the judge his nephews had "turned off the tap" in 2019 as a result of "conflict".
Sir Jonathan told Aidan Barclay on Tuesday that the "situation" was "desperate".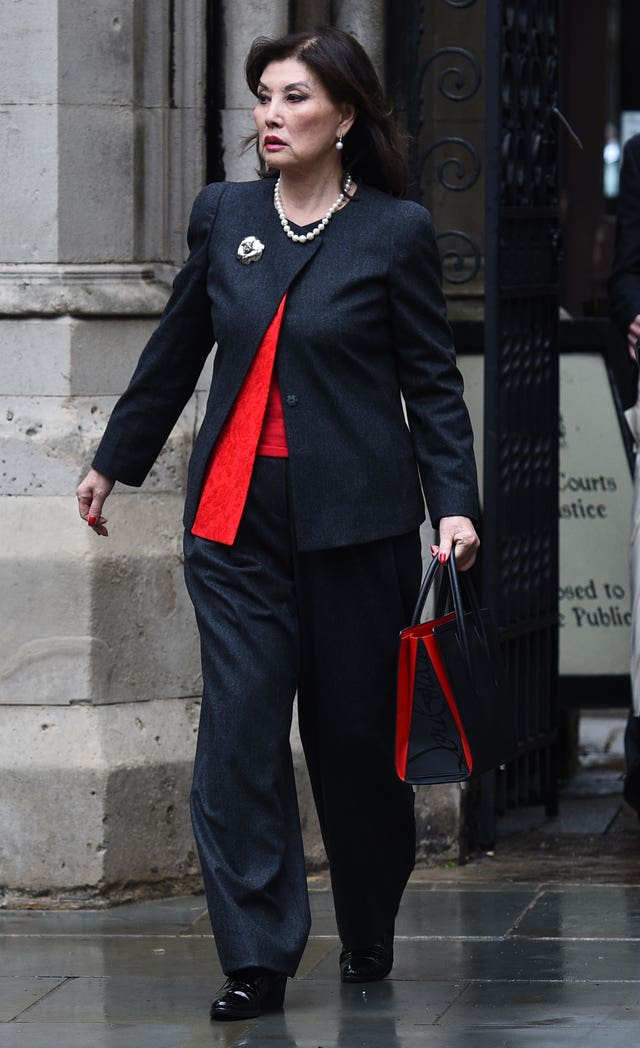 But he said it was "not true" that the "tap" had been turned off in 2019.
"We were having some difficulty," he told the judge.
"We had to readjust the way in which we were operating. Things have been quite difficult since then."
He said he had tried to "negotiate something" which would settle the problem between his uncle and aunt.
"This is not good for the family," he said.
"It is not good for the people involved."
Sir Frederick, and his daughter Amanda, had trusts, assets and income which were "nothing to do" with "the business, Aidan Barclay told the judge.
"To be honest with you, this is not really my issue, not my fight," he added.
"I feel terribly sorry it has happened.
"I would like it to go away."
Aidan Barclay told the judge that the Barclays employed about 20,000 people and had about 100 companies in around five jurisdictions.
He said business was "not easy".
"It is a time of doom and gloom, yes," he said.
"It is not actually easy at the moment.
"We have had severe pressures in the business in the last couple of years."
He told the judge that he had paid Sir Frederick's legal bills.
Aidan Barclay said he did not want to see a man in his 80s go to prison.
The judge adjourned the hearing until later in the week.