Downing Street has denied an accusation from former Brexit Party leader Nigel Farage that Britain's European Union exit "has failed".
Mr Farage accused the Conservative Government of mismanaging Brexit since the UK left the bloc in 2020.
Responding to the former Eurosceptic campaigner-turned-broadcaster's comments, No 10 pointed to freedoms being enjoyed in the British farming sector as an example of how the divorce from the EU was allowing the UK to take a more tailored approach to policies.
His comments come as the UK economy continues to stagnate, with UK gross domestic product (GDP) shown to have increased by 0.1% between January and March.
The former Ukip leader said: "What Brexit has proved, I'm afraid, is that our politicians are about as useless as the commissioners in Brussels were.
"We have mismanaged this totally."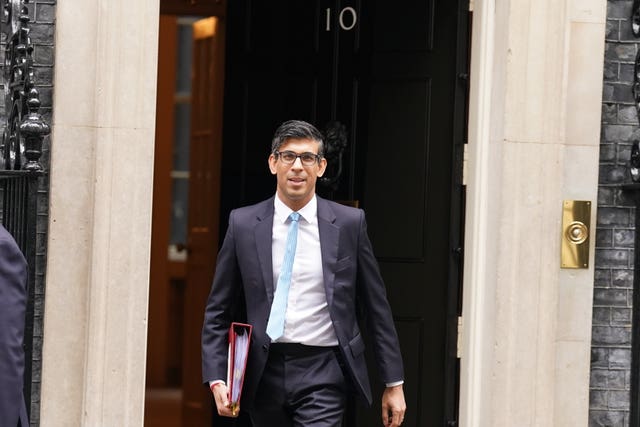 Mr Farage added: "Brexit has failed."
Asked whether he would consider a return to frontline politics, he said: "I wouldn't rule it out but it is not at the top of my bucket list.
"But frankly, we have not delivered on borders, we have not delivered on Brexit, the Tories have let us down very badly."
"I think the Prime Minister has talked about the benefits of Brexit on a number of occasions," he added.
"Just thinking about farming alone, we're talking about some of the benefits of moving away from a bureaucratic cap which skewed money towards the largest landowners, with 50% going to the largest 10%.
"We have a fairer system tailored to British farmers post-Brexit.
"On the issue of being able to use gene-editing technology to mimic the natural breeding process to help farmers to grow more nutritious, productive crops, those are just two examples in one sector of the benefits that the public and UK businesses enjoy."
The spokesman was speaking after Downing Street held a UK Farm To Fork summit with representatives from across the food supply chain on Tuesday.