The Government is committed to ensuring that Northern Ireland is able to trade freely with the rest of the United Kingdom, Deputy Prime Minister Oliver Dowden has said.
He was responding to a question from DUP leader Sir Jeffrey Donaldson who said unionists were concerned about the continued application of EU law in Northern Ireland following the Windsor Framework.
The UK Government and EU unveiled the Windsor pact earlier this year as a means of resolving trading difficulties caused by the post-Brexit Northern Ireland Protocol.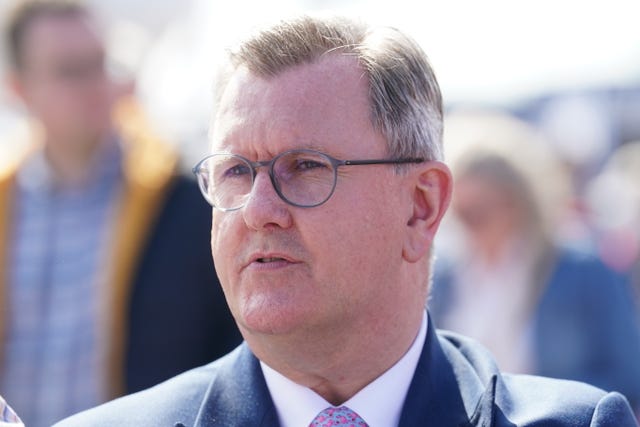 Speaking during Prime Minister's Questions, Sir Jeffrey said: "The Deputy Prime Minister will be aware of the ongoing concerns of unionists in Northern Ireland about our ability to trade freely within the United Kingdom and its internal market given the continued application of EU law on the manufacture of all goods in Northern Ireland.
"We now have proposals for a future border operating model that could potentially create further barriers to trade between Northern Ireland and Great Britain.
"Will the deputy Prime Minister give me an assurance that the Government will in law protect Northern Ireland's ability to trade freely within and with the rest of the United Kingdom?"
"We are committed to providing exactly the protections that the right honourable gentleman refers to around Northern Ireland's unfettered access to the whole United Kingdom market.
"So I can give those assurances and of course we stand ready to work with the right honourable gentleman and representatives across unionism to reflect the further steps required to protect our precious union."