Plans to appoint a candidate chosen by Labour's National Executive Committee as head of Birmingham City Council have been condemned by a party MP as a "putsch" against the authority's current leader.
Birmingham Selly Oak MP Steve McCabe is urging Sir Keir Starmer to halt the process threatening the position of Councillor Ian Ward, which was prompted by a Labour Campaign Improvement Board report.
This month's report into the city's Labour group identified a "dysfunctional climate" in which "anonymous and at times public differences of opinion" had caused immeasurable damage to the party's reputation.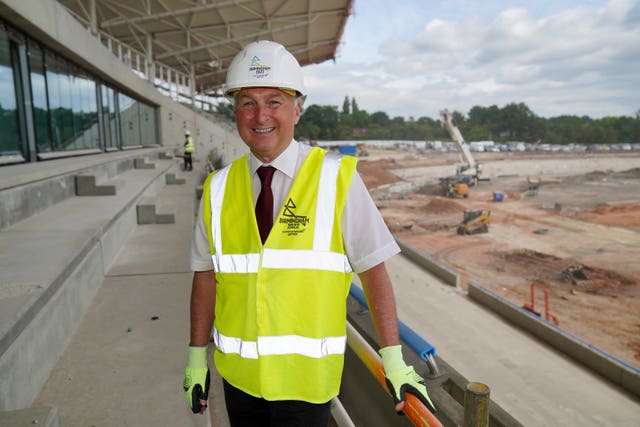 In a series of tweets posted on Wednesday, Mr McCabe said: "I've been around Birmingham politics a long time and witnessed many stupid and vindictive things but this takes the biscuit.
"Keir Starmer should halt it now. It's a putsch mounted by people almost entirely dependent on his patronage. Birmingham is the loser."
Mr McCabe said some parts of the report were clear and others less so, adding: "Criticisms should be shared with everyone concentrating on improvement. That's what we were promised, not a hatchet job."
The MP told the PA news agency: "The only way this disaster is going to be brought to an end without it creating more damage is for the leader of the Labour Party to step in and put a halt to it."
Mr Ward has done a "decent job" as city council leader in very difficult circumstances, Mr McCabe said, adding: "And that is part of what is wrong with the report.
"Only last year he was getting praised for the wonderful delivery of the Commonwealth Games and that doesn't merit a sentence in the report."
Mr Ward has said he will re-apply for his current job if the process of electing a new council leader goes ahead.
In a statement, Mr Ward said: "As the Leader of Birmingham City Council I have led our city through the challenges of austerity and the pandemic, safeguarding frontline services, and delivering the best Commonwealth Games we have ever seen.
Mr Ward said he feared that returning to annual leadership elections on the city's Labour group risked it "turning inwards instead of facing the city's challenges."
"We need to focus on winning the Mayoral, Council and General elections, and political instability from annual elections puts that all at risk," he said.
A spokesperson for the Labour Party said: "Labour will look at the (report's) recommendations in full and, where change is needed from the Labour Party, we will implement that change."
It is understood that the party expects the new appointee as Birmingham City Council leader to be in post early next week.