Labour would give local areas the power to build houses on the green belt where development would not take away from the beauty of the countryside, the party leader has said.
Sir Keir Starmer said allowing communities to choose which parts of the green belt are built on would lead to house prices dropping as supply increases.
The Opposition leader is due to address the British Chambers of Commerce (BCC) on Wednesday, promising to back the "builders not the blockers".
Ahead of his speech, Sir Keir told broadcasters that his party's reforms would go beyond reinstating England's house building target in a bid to help people achieve their dream of owning their own home.
But Sir Keir said the target would not be enough on its own to meet housing demand and signalled that reforms such as allowing for some development of green belt land would be introduced should his party win power at the next election.
The green belt refers to the policy of leaving an area of land around a city or town undeveloped or set aside for agricultural use to prevent urban sprawl.
Sir Keir used the example of houses being built on a playing field in Maidstone rather than on a car park, with the reason given that the car park was classified as being in the green belt.
He told BBC Breakfast: "We would make those tough choices and say to local areas: notwithstanding that it is the green belt, if it is a car park or similar land which doesn't effect the beauty of our countryside, which we all want to preserve, then we'll change the planning rules, we'll give you the planning powers to do that."
Across Britain, the average asking price for a first-time buyer type of property currently sits at a record of £224,963, according to data shared earlier this month by property website Rightmove.
Sir Keir, speaking to Times Radio, said developers and landowners were holding on to real estate as they "try to ensure that it gains as much value as possible".
He added: "Developers and landowners actually have a vested interest in not building so many houses, because that keeps the price high.
"We want to change that model and make sure that many more houses are built, and that the price comes down.
"Because, of course, what we want is good quality, secure houses, but also houses that people can afford."
Transport minister Richard Holden accused Sir Keir of "flip-flopping" on the issue of green belt development, saying the Labour leader had argued against such a policy before the local elections earlier this month.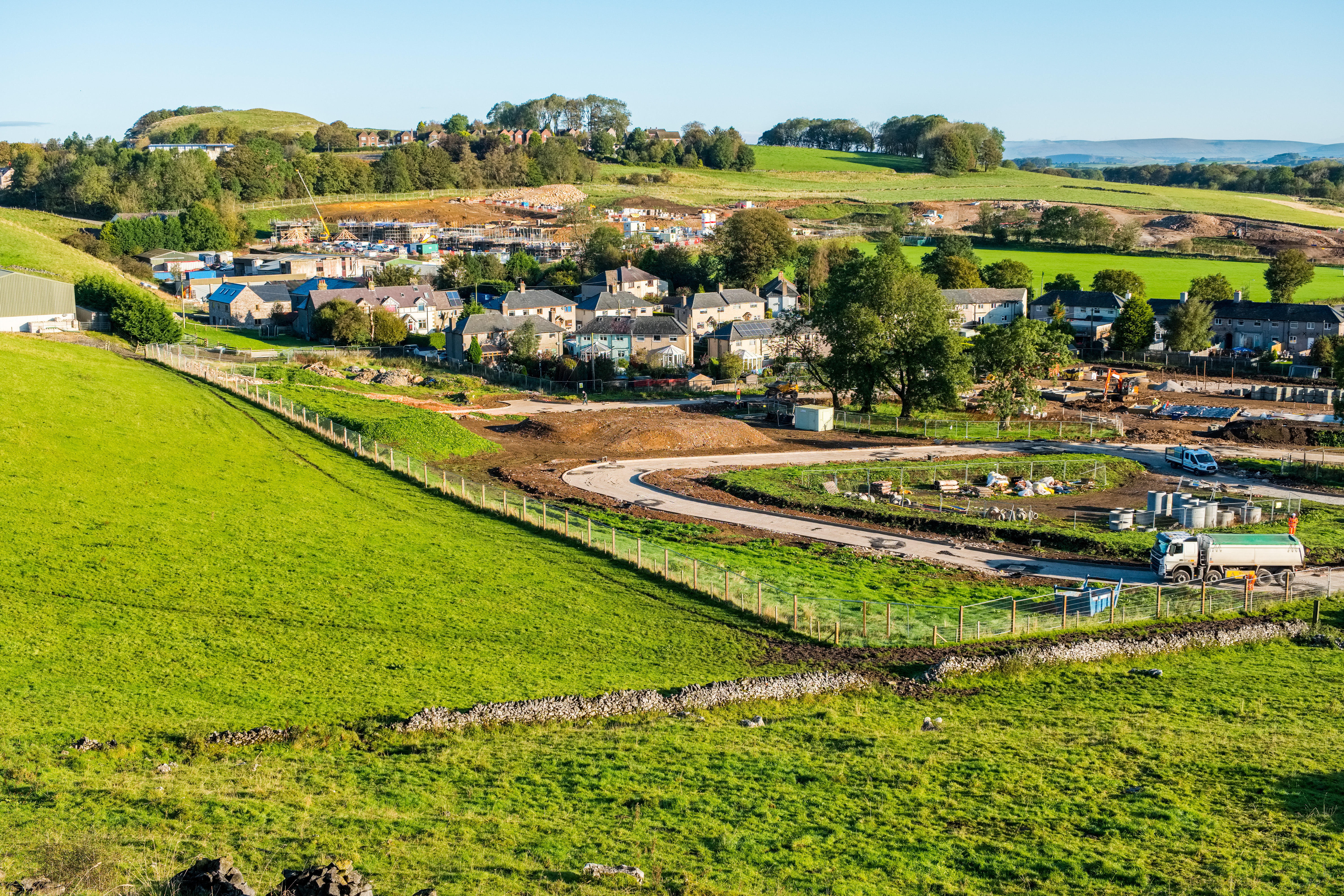 However, Mr Holden said he "absolutely" accepted that more houses need to be built and that targets had been missed.
Along with Chancellor Jeremy Hunt and Bank of England governor Andrew Bailey, Sir Keir is due to address the BCC gathering in Westminster.
In his speech, he is expected to say that "a generation and its hopes are being blocked by those who – more often than not – enjoy the secure homes and jobs that they're denying to others".
He will say his policy of backing the builders extends beyond just new houses.
"You can't be serious about raising productivity, about improving the supply-side capacity of our economy and about arresting our economic decline without a plan for the wind farms, the laboratories, the warehouses and the homes this country so desperately needs," he will say.
Sir Keir will set out five key economic shifts: giving economic stability and certainty, handing power to communities across the country, seizing the opportunities of the future, increasing security at work and building economic resilience.