A teenage mother accused of murdering her newborn son by assaulting him then stuffing cotton wool down his throat had been "in denial" about her pregnancy, a court heard.
Paris Mayo, who is now 19 but was 15 at the time of the incident, has gone on trial accused of killing Stanley Mayo before putting him in a bin bag at her parents' home in Springfield Avenue, Ross-on-Wye, Herefordshire, on March 23 2019.
Mayo is alleged to have concealed both her pregnancy and the fact of her delivery of baby Stanley, which she did alone and unaided, claiming she was unaware she was carrying.
Mayo is said to have told the doctor "(I) didn't think I was pregnant but told him …(the boy she wrongly thought was the father) I could be – he wasn't interested".
The baby was discovered that morning, dead, in a blood-stained black plastic bin liner at the front doorstep of the family home, by Mayo's mother – who immediately dialled 999.
Mayo and the child were attended by paramedics, who then took her to Hereford County Hospital, and it was on a ward there, as Mayo's baby was swaddled by her hospital bedside, her remarks were heard and recorded by the then West Mercia Police detective.
Recounting the conversation between consultant paediatrician Dr Tom Dawson and Mayo, Mr Thomas recalled she said: "Didn't know what family would think.
"Didn't know what to do, but wanted to hide it from mum. Put it in a bag."
Mr Thomas was asked about a final entry he had made in his notebook about the conversation, which read: "Sounds like she thought she might be pregnant, but was in denial."
He then told jurors he later separately "clarified" those points with Dr Dawson, without Mayo being present.
"Dr Dawson believed that Paris had been in denial during her pregnancy," Mr Thomas said.
"Which is why it is not clear whether she knew about it – or not."
Mr Thomas also recounted notes he made of another earlier conversation that Mayo, in her ward bed, had had when her half-sister asked: "Why didn't you tell mum?"
Paris is said to have replied: "She's got a lot going on with Dad."
The jury previously heard Mayo's father, Patrick Mayo, had serious health problems, was having home dialysis in an upstairs room assisted by Mayo's mother on the night of the birth, and had died 10 days after the events unfolded.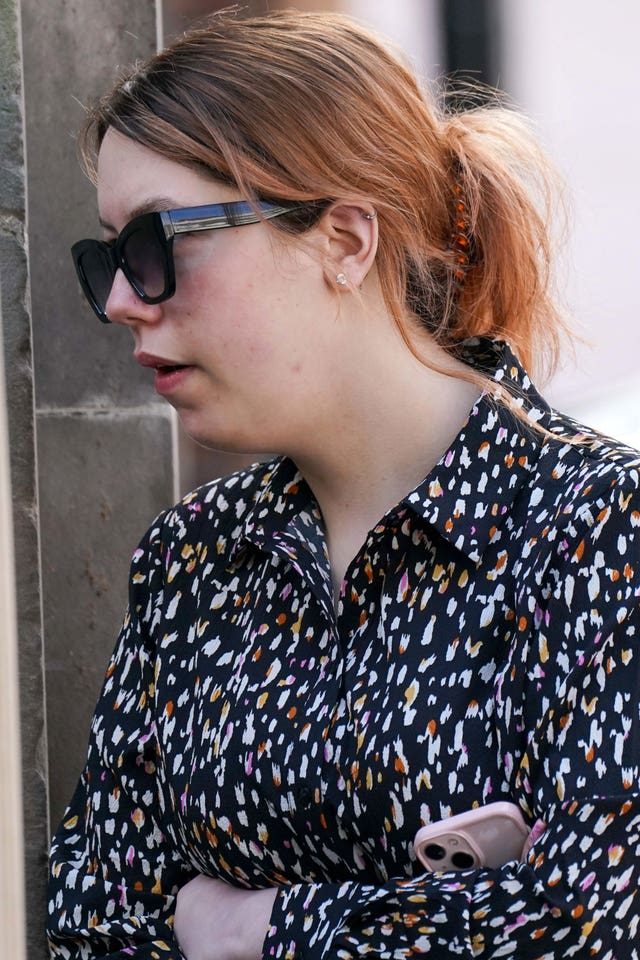 Paris was "recorded as nodding", and reported as saying "it came out with the thing (umbilical cord) around its neck and I was waiting for it to make a noise".
In further remarks made by Mayo, to the doctor, Mr Thomas had written: "Had baby downstairs, didn't know, it just came out.
"It came out and banged head.
"Removed (umbilical) cord from neck to see if it would start breathing.
"Baby made no noise, waiting for him to make a noise, but it didn't. Was pressing his heart to see if it would help.
"Didn't know what to do. I was reeling. Oozing from mouth, cotton wool in mouth to stop."
She reportedly added: "In back room by kitchen, couldn't feel pulse when unwrapped cord.
"Crying after and (I) went to bed," she added.
Mayo was said to have told the doctors she had suffered "light periods" in the run-up to the birth, remarking "all my clothes still fitted".
"Wanted to deal with it myself. Didn't know what family would think.
"Didn't know what to do, but wanted to hide it from mum. Put it in a bag."
The Crown alleges Stanley suffered a fractured skull, possibly caused by Mayo's foot on his head, before she then stuffed five pieces of cotton wool into his mouth – two of which were found deep in the throat.
Mayo, of Ruardean, Gloucestershire, denies wrongdoing and the trial, expected to last six weeks, continues.