Four North American black bear cubs have been released into the main reserve at Woburn Safari Park in Bedfordshire.
The four cubs, who were born at the park last year, include two males, Harvard and Colorado, and two females, Aspen and Maple.
The cubs were released into the main reserve in April after living with their mother Phoenix in a separate enclosure for more than 16 months.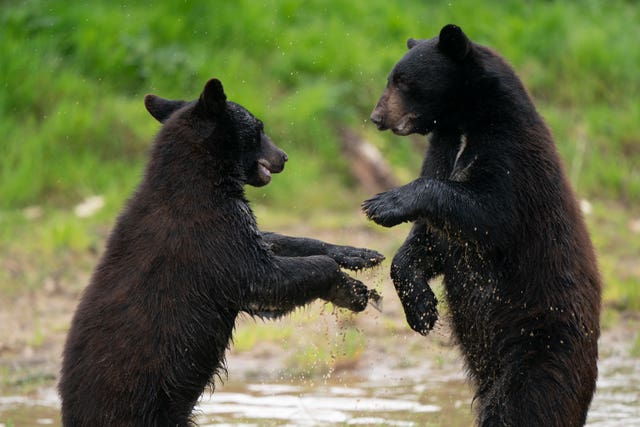 Woburn Safari Park said the four cubs, whose father Xanthos died shortly after they were born, were "a little hesitant" when they entered their new enclosure, but after some "gentle encouragement" from their mother Phoenix they entered in an orderly fashion.
Colorado, considered to be the "bravest and most confident" cub, was the first to enter, followed by Harvard and Maple.
Aspen was the last cub to enter, while Phoenix was "excited" to return to the main enclosure to explore.
She began scent-marking to reintroduce herself to the other adult bears by having a "long, well-earned back scratch on her favourite tree", the safari park said.
Ben Davies, head of carnivores at Woburn Safari Park, told the PA news agency: "They stayed in a side pen with their mum for a year, it enabled them to grow, explore, learn from their mum.
"Then they're able to go out, know how to climb already, and they know to explore the 12-acre enclosure.
"They live out there all the time and they're not shut away at night.
"It enables them to express as much natural behaviour as possible, from foraging for berries and nuts, to digging their own dens underground rather than using manmade shelters."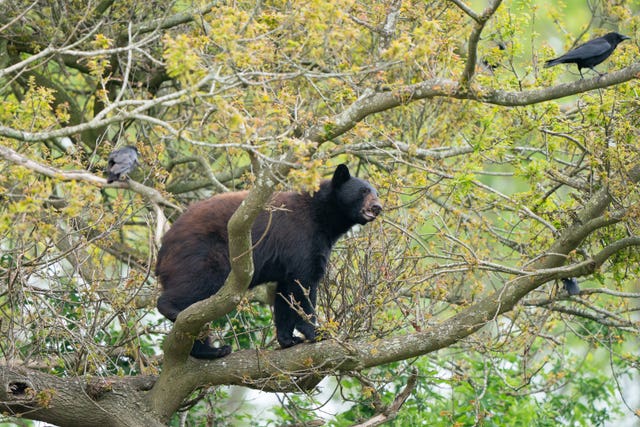 Visitors can expect to see the cubs in the Kingdom of the Carnivores section of the Road Safari.