A woman who was issued a section 21 eviction notice on the same day as the joint funeral of her parents, who died with Covid-19, has said the end of no-fault evictions "can only be a good thing".
The Government said its Renters' (Reform) Bill, introduced to Parliament on Wednesday, delivers on the 2019 manifesto promise to abolish section 21 evictions, adding it would empower renters to challenge landlords without fear of losing their home.
Lisa Harding, 51, told the PA news agency it "takes a lot of stress and worry away that you can be, through no fault of your own, arbitrarily thrown out of your home".
Ms Harding said: "I couldn't even go to the funeral, so I was preparing myself on the day for having to sit on my laptop, watching both of my parents' coffins being brought into the crematorium in London while I was in Lincolnshire, in bits, frankly."
She received a large white letter through her letterbox at around 8am that day, delivered by the letting agent of the house in Coningsby, Lincolnshire.
She said she was "standing there in my hallway, looking at this piece of paper, knowing that I was about to virtually bury my parents in four hours' time, and now knowing that I was prospectively homeless as well, and I really didn't think that life could get much worse".
Ms Harding said she had been furloughed from her hospitality job shortly before she was issued the eviction notice.
She lived alone in the home for four years and "never missed a rent payment, completely looked after the house, did the garden up, kept it in good repair".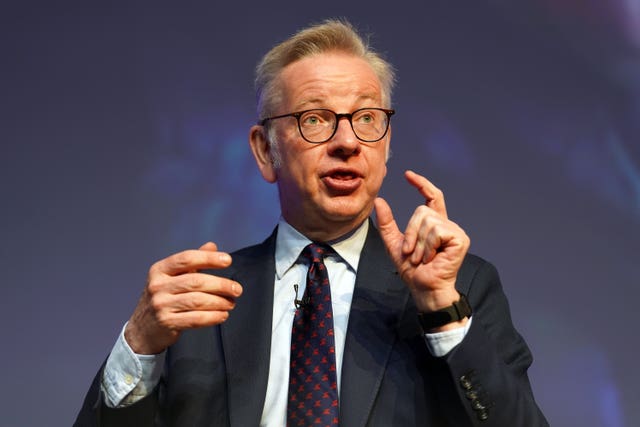 She said she was "very lucky" as, after "contacting agents left, right and centre", she eventually moved into a property in the same area five months later.
Elsewhere, a man given two months' notice to leave his accommodation after being issued with a section 21 notice in January said the end of no-fault evictions was "a good thing" but added that people should be "careful" about the Renters' (Reform) Bill.
Owain Kimber, 44, was issued the eviction notice for the property in Bristol when the flat was put up for auction after the owner died, and the new owner opted to sell the property "as soon as the sale had gone through".
Mr Kimber told PA that no-fault evictions are "absolutely terrible".
He said: "I'm paying someone's income every month but I never know whether I'm going to get a no-fault eviction."
He said the end of no-fault evictions would be positive but landlords would still be able to evict tenants.
Regarding the new Bill, he said: "I think there's just as many things in there that haven't been loose ends that haven't been tied up, which will be used by landlords to bash renters with."
She is set to be homeless by May 26 after failing to find a new place to live.
"I'm a single person on my own with two children," she told PA.
"I immediately started looking at private rentals but the cost is absolutely disgusting at the minute."
Asked about the Government's Bill, she said there is a lack of quality housing, which is having a detrimental impact on people's mental health.
"Shelter is at the bottom of Maslow's hierarchy of needs," she added.
"We are supposed to be one of the wealthiest countries, how are we not meeting that for the average working person? It doesn't make sense, the system's broken."