The son of murdered soldier Lee Rigby is aiming to raise £10,000 in a charity drive to help other bereaved forces children and "in honour of my dad".
Jack Rigby was two-years-old when his father Lee, 25, died as a result of multiple cut and stab wounds after being attacked by extremists Michael Adebolajo and Michael Adebowale in Woolwich, south-east London.
To mark the 10th anniversary, Jack, now aged 12, said he was "proud" to take on Scotty's May Marathon – a challenge in which people complete 26.2 miles throughout the month of May – as it was a chance to turn his pain into something positive.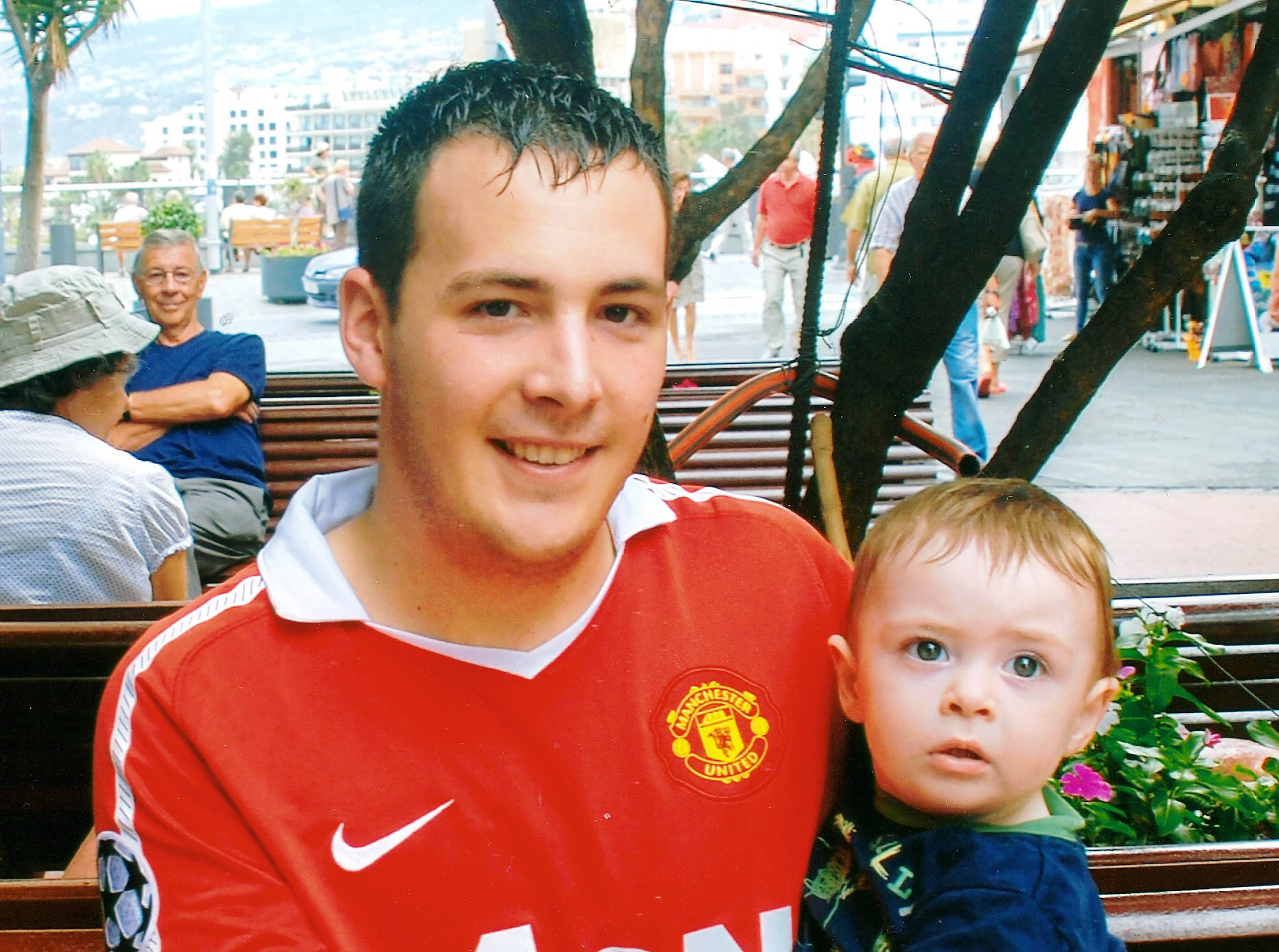 Jack's fundraiser is on behalf of Scotty's Little Soldiers, a tri-service charity dedicated to supporting children and young people aged up to 25, who are grieving the death of a parent who served in the British Armed Forces.
He said: "I want to raise £1,000 for every year my dad has been gone and would absolutely love to raise £10,000 for the 10-year anniversary. £10,000 would really help Scotty's to continue to help me and hundreds of other children just like me."
He added: "Scotty's makes me feel proud.
"It helps to know I'm not the only one in my situation and that there's people I can reach out and talk to, whenever I need them."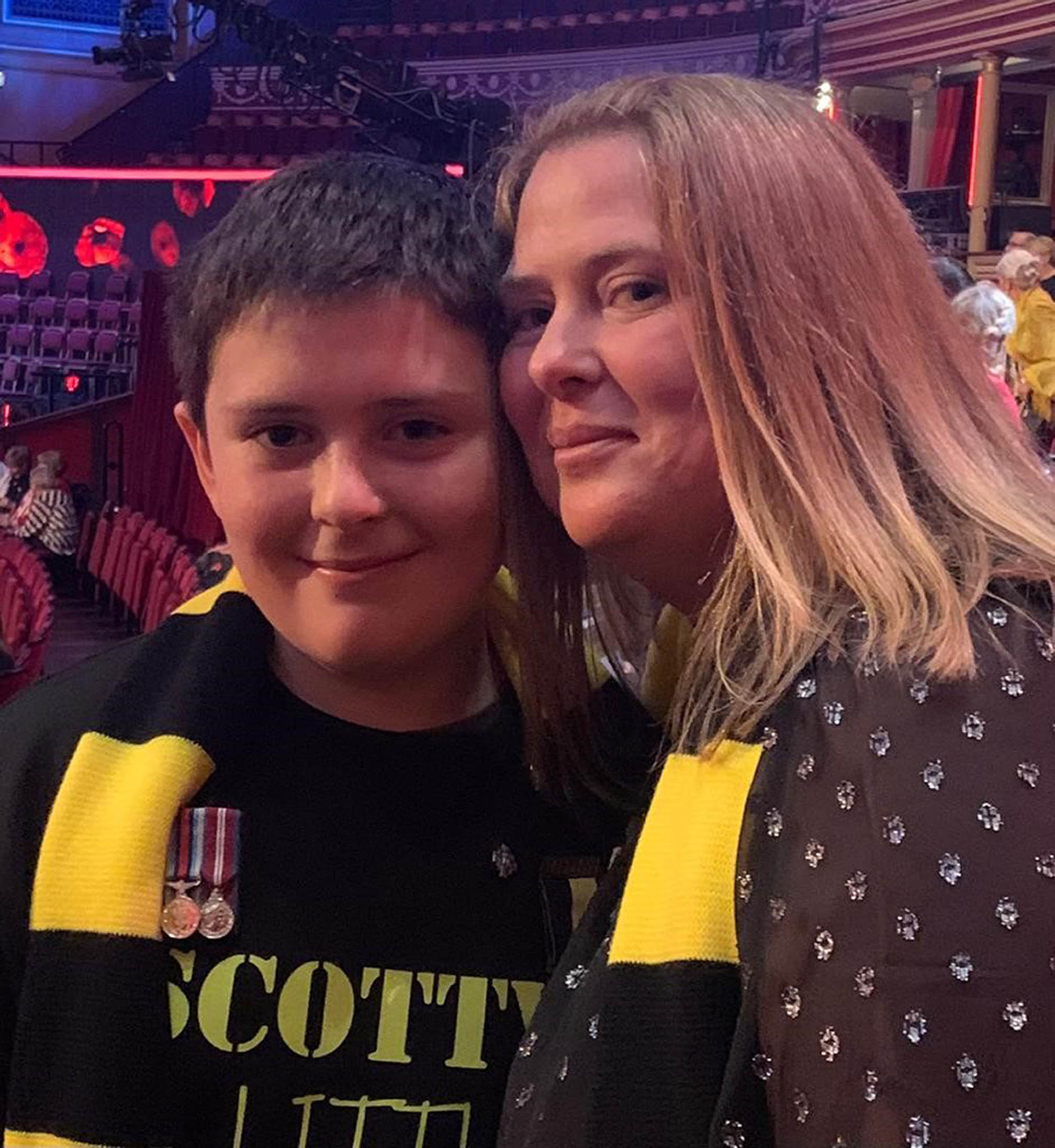 "Jack wants to show how even though he's grown up without Lee, he's not forgotten his dad and he will always be part of his life.
"People sometimes think that, because Jack was only two when his dad was killed, that it doesn't affect him very much, but that's not how it works. Just because Jack was young, it doesn't mean he's forgotten Lee.
"Lee has always been such an important part of our lives and always will be.
"I'm so proud of Jack in everything that he does, and I think that Lee would be as well."
Adebolajo was given a whole-life term and Adebowale was jailed for a minimum of 45 years.
Ms Rigby, who praised the charity for the help it had given Jack, said: "For me, Scotty's is about knowing Jack's not been forgotten.
"In the wider world, people seem to think because he was only two-and-a-half when Lee was killed it didn't affect him, but Scotty's know that isn't the case.
"It gives everyone it supports the chance to speak to others who are in the same position."
The Rigbys have used respite breaks organised by Scotty's to take some time away and make new memories.
They have also attended a number of events, including taking part in the National Service of Remembrance and Scotty's annual Christmas parties, where Jack has spent time with other children in his situation.
He has also been offered one-to-one bereavement support, and met Prince Harry at a Buckingham Palace garden party in 2017.
Scotty's founder Nikki Scott, who described Jack as "an incredible young man", added: "He's been through so much and we are just glad that Scotty's has been able to support him.
"Throughout a child's life there can be many trigger points where they will need a little extra support with their bereavement, so we will continue to be here for him to ensure he knows he's not alone.
"We are honoured that Jack is raising funds for Scotty's to mark the anniversary of his dad's death and we wish him lots of luck with taking part in the May Marathon."