A paparazzi driver reportedly involved in a high-speed New York car chase of the Duke and Duchess of Sussex has said it was a "catastrophic experience".
Harry and Meghan were followed by paparazzi after attending an awards ceremony with the duchess's mother, Doria Ragland, in New York on Tuesday, the couple's spokesperson said.
Despite claims the three of them were subjected to a "relentless pursuit" involving half a dozen blacked-out vehicles, the paparazzi driver said they were driving slower than Harry and Meghan's driver and "hoping to keep sight of them".
Speaking anonymously to ITV's Good Morning Britain on Thursday, the paparazzi driver said: "Last night after leaving the theatre, there were hopes from me and a few other photographers that maybe they would go to a restaurant.
"They did a lot of blocking and there was a lot of different type of manoeuvres to stop what was happening."
The paparazzi driver told the programme: "Their driver was making it a catastrophic experience… if they were going 80mph, I would probably have been going 20mph behind them and hoping to keep sight of them.
"So if it was dangerous and catastrophic, it was more than likely based on the person that was driving."
It is understood no members of the royal family had reached out to the Duke and Duchess of Sussex as of 10pm on Wednesday. A Buckingham Palace spokeswoman declined to comment.
The Duke of Sussex's former bodyguard told Good Morning Britain that security should have been "properly stage managed".
Speaking on Thursday, Ken Wharfe said: "The protection team he has got at the moment has never dealt with such a high-profile celebrity as Harry and Meghan."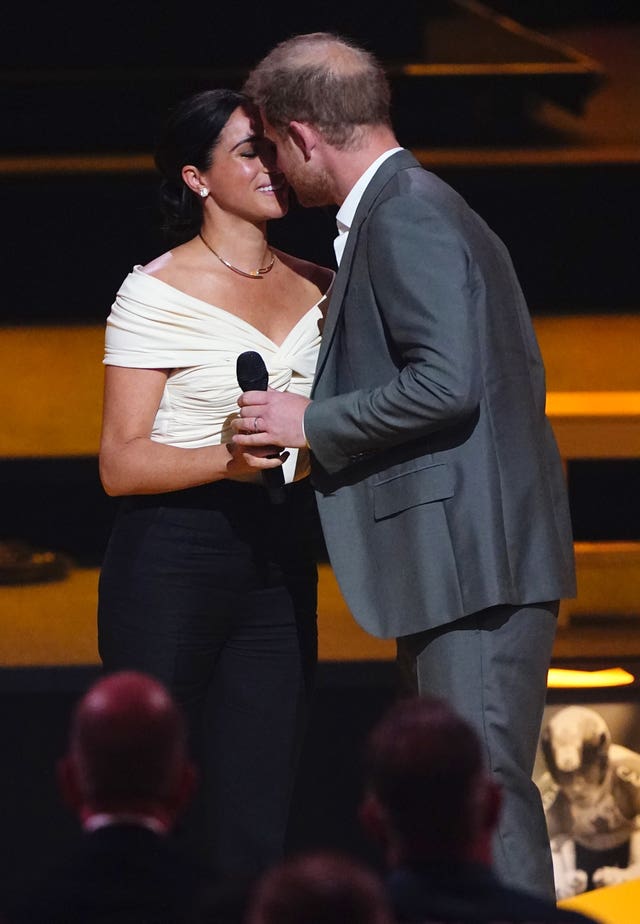 "But they're not out to cause the death of any one person. So, I think we have to be a little bit careful there."
In an earlier statement on Wednesday, a spokesperson for Harry and Meghan said: "Last night, the Duke and Duchess of Sussex and Ms Ragland were involved in a near catastrophic car chase at the hands of a ring of highly aggressive paparazzi.
"This relentless pursuit, lasting over two hours, resulted in multiple near collisions involving other drivers on the road, pedestrians and two NYPD officers.
"While being a public figure comes with a level of interest from the public, it should never come at the cost of anyone's safety.
"Dissemination of these images, given the ways in which they were obtained, encourages a highly intrusive practice that is dangerous to all involved."
A taxi driver who claimed to have carried them for part of the journey told The Washington Post his vehicle was pursued by two cars: a black Honda Accord and a grey Honda CR-V.
However, Sukhcharn Singh told the BBC claims about the paparazzi chasing them may have been exaggerated as they were not "aggressive".
Mr Singh, who goes by the name Sonny, told The Washington Post: "I don't think I would call it a chase. I never felt like I was in danger. It wasn't like a car chase in a movie. They were quiet and seemed scared but it's New York – it's safe."
The New York Police Department, which deployed officers to help escort the duke and duchess, said "numerous photographers" had "made their transport difficult" on Tuesday evening.
The statement said there were "no reported collisions, summonses, injuries or arrests".
It is understood Harry, Meghan and Ms Ragland were staying at a private residence and did not want to compromise the security of their friend's home.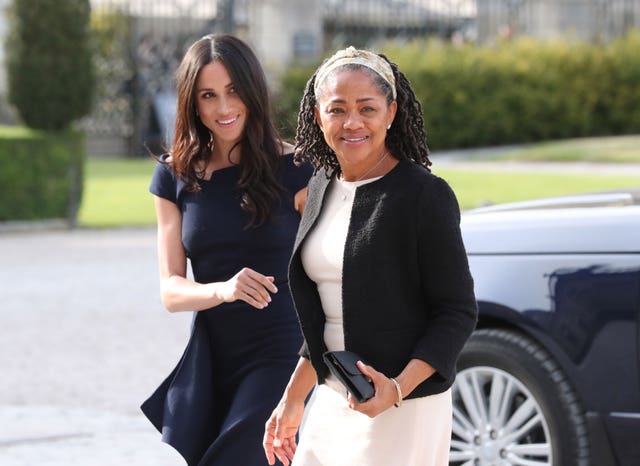 It is understood the couple believe the pursuit could have been fatal, as it involved six blacked-out vehicles with unidentified people driving recklessly and endangering the convoy and everyone around them.
It is said that traffic violations included driving on the pavement and through red lights, reversing down a one-way street, illegally blocking a moving vehicle and driving while photographing and while on the phone.
It is also said that while those involved were confronted by uniformed police multiple times, they continued the pursuit, and that there is footage taken from security along with other evidence to support these allegations.
Harry and Meghan are said to accept a heightened level of attention when they are at public events, and in this case they exited and entered the venue publicly, allowing photographers to get pictures.
Speaking on Wednesday, New York mayor Eric Adams condemned the photographers for being "reckless and irresponsible".
He added that it would be "horrific" for Harry to be involved in an accident similar to the one that killed his mother Diana in 1997.
Diana, Princess of Wales was killed in a crash after her car, driven at speed by a drunk chauffeur, was chased through the streets of Paris by paparazzi photographers.