Paul Scully MP is looking to channel the campaigning spirit of Boris Johnson to become the next Conservative mayor of London after announcing he is running to be the party's candidate.
The minister for London said he would look to follow in the footsteps of the former prime minister in a bid to "reach out beyond" tribal lines as he strives to prevent Labour incumbent Sadiq Khan from securing a historic third term.
He is pausing his capital-related front bench work as he vies to be selected by the Tories ahead of the mayoral election in May 2024.
In an interview with the PA news agency, the Sutton and Cheam MP said he would be standing on a platform of halting the expansion of the ultra low emission zone (Ulez) scheme and working to find new sites for housing developments.
"I've been minister for London for three years now, looking at the current mayor at close quarters," he said.
"I believe I have the experience, having worked in four different government departments, delivering for people and understanding the issues, stripping everything back to the mayor's core responsibilities of housing, crime and transport.
"It is about getting stuff done collaboratively, rather than just pitched battles all the time. This is a serious time for London, we need a serious man."
The last Tory incumbent of City Hall was former prime minister Mr Johnson, who held the position between 2008 and 2016, stepping down to focus on his national political ambitions.
Asked whether he would be looking to emulate Mr Johnson's campaign style, Mr Scully said: "I don't think anyone is like Boris Johnson.
"But the point about Boris was that he was ambitious for London, he was positive for London, had a positive vision.
"And he reached out beyond any sense of core vote or tribalism. That is what I want to do.
"I want to be a mayor who is a Conservative, rather than a centralised Conservative mayor."
If it goes ahead, the expansion would see drivers in outer London pay a £12.50 daily fee from August 29 if their vehicles do not meet required emissions standards.
Mr Scully said the "very first thing" he would do as mayor would be to "switch off the cameras".
"I think it is a step too far, where the costs totally outweigh the benefits," the former councillor said.
On house building, the Westminster politician said "everybody knows that we need to build more houses" as he made the case for developing more high-rise accommodation in inner London and considering alternatives in the suburbs.
He said his administration would work with the likes of Transport for London and other bodies linked to the Greater London Authority and the UK Government to unlock land for development, with a focus on "good design" for new properties.
Mr Scully said he had written to Prime Minister Rishi Sunak to declare his intention to be the next Tory mayoral candidate for the capital and, after taking advice from civil servants, has decided to "pause" his activities as minister for London while involved in the selection race.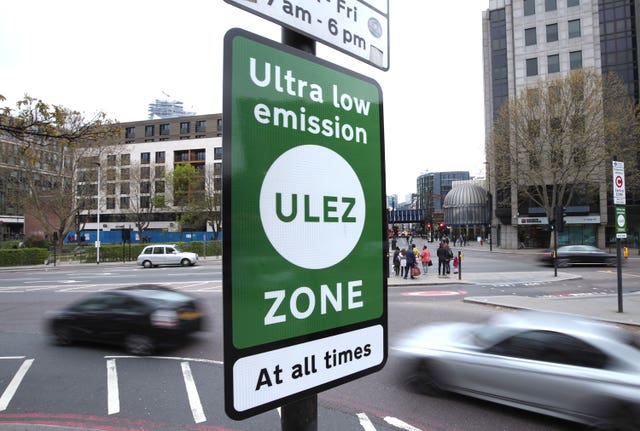 It would be up to Mr Sunak and also his own availability while campaigning ahead of next year's election as to whether he keeps his role as technology minister, he added.
The Tories will whittle down the candidates to a shortlist of up to three before voting takes place among members to decide a candidate on July 19.
Former Downing Street advisers Daniel Korski and Samuel Kasumu have announced they are running for the candidacy, along with London Assembly members Andrew Boff, Nick Rogers and Susan Hall.
Duwayne Brooks, who was with Stephen Lawrence when he was killed in a racially motivated attack 30 years ago, has also told reporters he is seeking the party's nomination.
A Labour source, asked about Mr Scully's criticisms of Mr Khan's leadership, said: "Londoners know exactly what the Tories are about – a cost-of-living crisis, soaring housing costs, huge cuts to public services, and opposing measures to clean up our dirty air.
"Despite this, Sadiq is getting on with building a better London for everyone – reducing violent crime, cleaning up the air, delivering a record number of council homes and providing free school meals for all London children from September."