Northern Ireland's political leaders have cast their ballots in the local government elections.
Voters are electing 462 councillors across the 11 councils in Northern Ireland.
It is the first electoral test for the parties since last year's Assembly elections and takes place against the backdrop of the Stormont stalemate, with the powersharing institutions not operating as part of a DUP protest against post-Brexit trading arrangements.
After voting, Ms O'Neill spoke to some of her party's candidates in the area.
Naomi Long, leader of the Alliance Party, voted in east Belfast.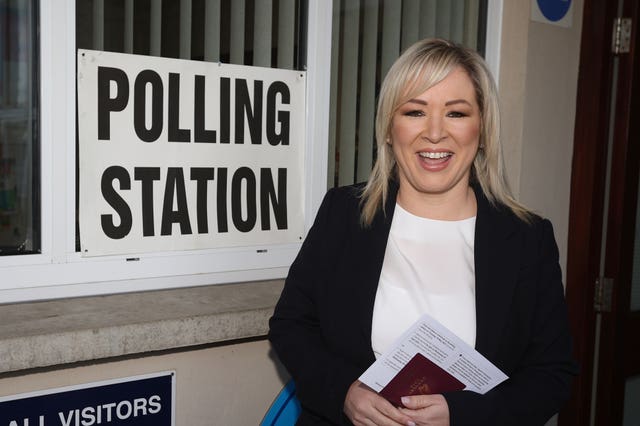 DUP leader Sir Jeffrey Donaldson was last of the leaders of the larger parties to vote, casting his ballot in the afternoon at Dromore Central Primary School in Co Down.
Mr Beattie said he thought more people would turn out to vote later in the day when they had finished work.
Among the voters at St Patrick's Primary School in Clonoe were a part of a wedding party.
Blaine, Nicole, Johnny, Kevin and Pat Campbell arrived dressed for Pat's nuptials to allow him to cast his vote just before his wedding.
It has been a low-key election campaign, largely overshadowed by the visit to Northern Ireland of US President Joe Biden, commemorations of the 25th anniversary of the Good Friday Agreement and the coronation.
The 11 local councils are responsible for a number of services, including waste collection, street cleaning, local planning, leisure services and parks.
However, the elections may come to be seen as a measure of public feeling on larger political issues such as the ongoing suspension of powersharing and a budget crisis facing Stormont departments.
Sinn Fein, which currently has 105 councillors, is hoping to emulate last May's Assembly election result and emerge as the largest party.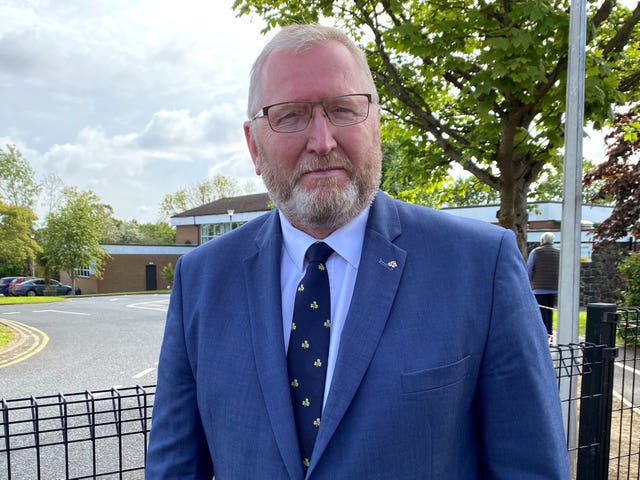 The DUP is currently the largest party in local government with 122 councillors.
The unionist party is running 152 candidates this time.
Party leader Sir Jeffrey Donaldson has pledged that his party will stand firm over any return to Stormont until political and trading concerns around the Windsor Framework are addressed.
Alliance is running 110 candidates across the 11 council areas.
The Ulster Unionist Party is running 101 candidates. It suffered losses in both the last Assembly and local government elections. It currently has 75 councillors.
The nationalist SDLP has similarly seen its vote squeezed in recent elections. It has 59 councillors and is running 86 candidates.
The TUV has 46 candidates, the Green Party has 37, Aontu has 19 and People Before Profit has 16.
A number of smaller parties and independent candidates will also contest the election.
No party has overall control but Sinn Fein is currently the largest party in Belfast City Hall.
Voters have been reminded to bring photographic ID to the polling station to enable them to vote.
The elections use the single transferable vote system where voters rank candidates in order of preference.
Counting across 11 sites will begin on Friday and is expected to continue into Saturday.