Rishi Sunak has ruled out allowing building on the green belt after Labour backed the move in order to alleviate the housing crisis.
The Prime Minister said he wants to "make sure our green spaces are protected" after being accused by Sir Keir Starmer of killing off the dream of home ownership by failing to build.
Mr Sunak has dropped plans for mandatory local housing targets as part of a plan to build 300,000 homes a year in response to a revolt by Tory MPs and activists.
But he is under pressure to get Britain building in order to increase the supply of homes to alleviate soaring rents and shortages.
Speaking to reporters travelling with him in Japan, Mr Sunak said: "I was very clear over the summer, I wanted to make sure our green spaces are protected. I think that is what local communities want.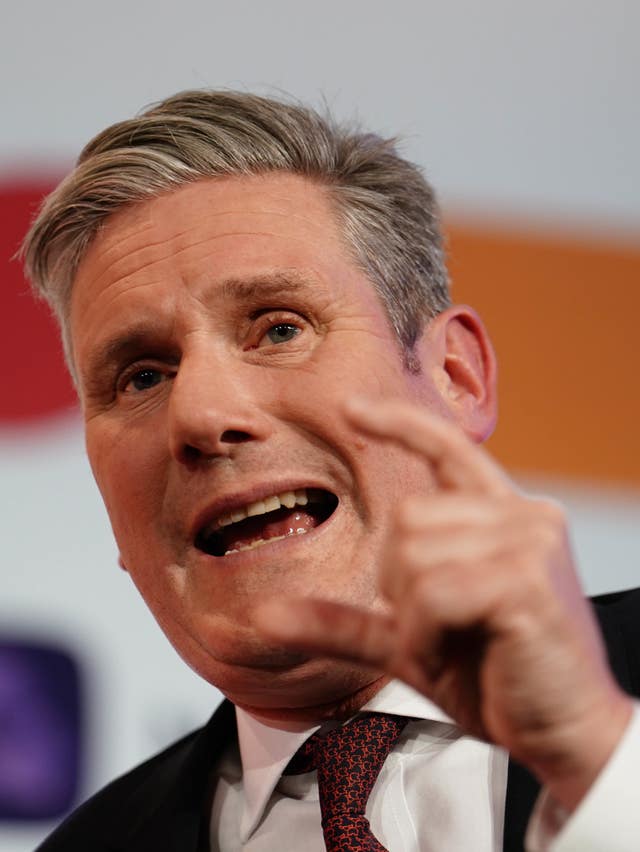 "What I find is that it's not necessarily an opposition to housing itself, it's how and where exactly it is done and the infrastructure that comes alongside it."
Sir Keir said that under his plan local areas would be given "more powers to direct where houses are built", including on the green belt in some circumstances, but he insisted "I want to protect the green belt, I value our countryside".
"There is already building on the green belt, the question is do local areas have sufficient control over where that happens and how that happens," he said in a speech to the British Chambers of Commerce.
He highlighted an example of a car park which was in the green belt and a playing field which was not, with the latter site chosen for development.
"We've got to take better decisions than that," he said.
Former levelling up secretary Simon Clarke is among the Tory critics of the Prime Minister's housing approach.
After the party's poor local election results, Mr Clarke argued Mr Sunak's "major mistake" of dropping housebuilding targets had played a role.
Mr Clarke said that the Government's attempts to "pander to the public's worst instincts" of Nimbyism – wanting building but "not in my backyard" – was failing.