The Croydon tram disaster driver was a "special guy" who exchanged waves with a colleague before his carriage derailed, killing seven passengers, a court has heard.
Alfred Dorris, 49, is on trial at the Old Bailey over the fatal incident at Sandilands in south London on November 9 2016.
Giving evidence on Thursday, fellow driver Keith Crump recalled how he had been coming back from Elmers End around to Sandiland when he saw Dorris's tram.
He told jurors: "On the right-hand side was Alf's tram. He was going to New Addington. We exchanged waves and that was it. He was always pleasant."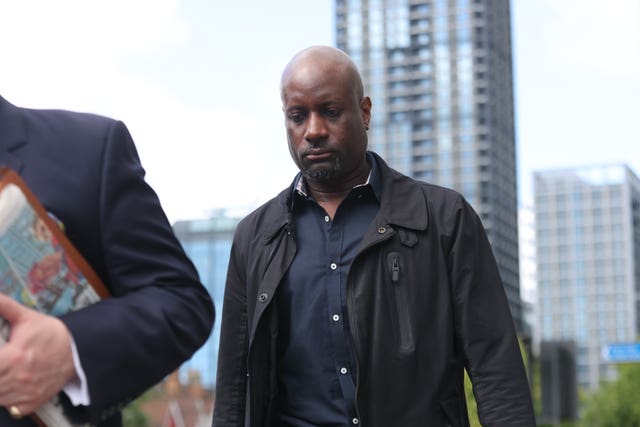 He agreed with Dorris's barrister that he was "always friendly" and gave an "exaggerated wave".
Mr Crump added that he was a "special guy".
He also agreed that Dorris was always smartly turned out, immaculate, pleasant and professional.
He said he had never heard of any concerns about his driving before the crash and was "totally" shocked to learn Dorris was the driver.
Mr Crump told jurors the conditions that day had been "awful".
He said: "I was going a lot more slowly and a lot more cautious because the rain was very heavy. It was very dark. Sometimes it can cause distractions. You are just extra careful."
The court has heard Dorris was going more than three times the speed limit when he attempted to negotiate a sharp turn out of a tunnel at more than 70kmh before the tram derailed.
Passenger Joseph McKoy boarded Dorris's tram at New Addington, sat down and put head phones on to read or listen to the news before disaster struck.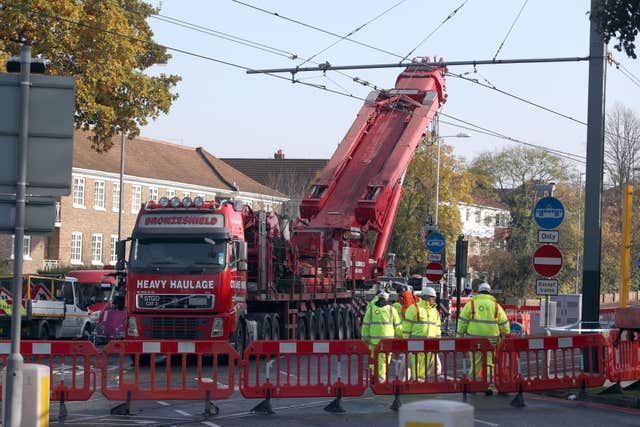 "I could not see too much. I could make out the driver was not responsive. I started shouting to get the attention of the driver. I remember kicking the glass."
Mr McKoy said that when the driver came round, he said: "What happened. I must have blacked out."
Georgina Reeves had got the tram towards New Addington to secure a place on the return journey towards Croydon.
Asked what she was doing before the crash, she said: "I was probably half asleep. I remember texting a friend because I was meeting her at Croydon but that was about it.
"I was sitting behind the driver before the accident, the seat directly behind the cabin."
Ms Reeves said that after the tram derailed, she stood up to call 999 and noticed someone was shining a light into the driver's cabin before Dorris opened his eyes and opened the door.
She told jurors the driver said: "I must have passed out."
He then asked if anyone was hurt, someone replied "look around you", and Dorris said "oh shit", the witness said.
The prosecution alleged Dorris may have had a "micro-sleep" at the time of the crash or became "disorientated".
Dorris, from Beckenham, south London, denies failing to take "reasonable care" of the health and safety of himself and his 69 passengers on Tram 2551 on that day.
The Old Bailey trial continues.