Peers have supported moves to give employees the right to request flexible working from their first day in a job.
The Employment Relations (Flexible Working) Bill is a "very welcome starting point and not an end point" for reforming working conditions, according to Labour.
The measures are supported by the Government and received an unopposed second reading in the House of Lords.
Under the current rules, a person who has 26 weeks of continuous service with their employer can request a change to their working hours, times or location.
They are also required to explain the effect of the change on their employer and can only make one request in a 12-month period.
The Bill seeks to amend existing legislation to allow employees to make two requests per 12 months, no longer have to explain the impact on their employer and require consultation before an application is refused.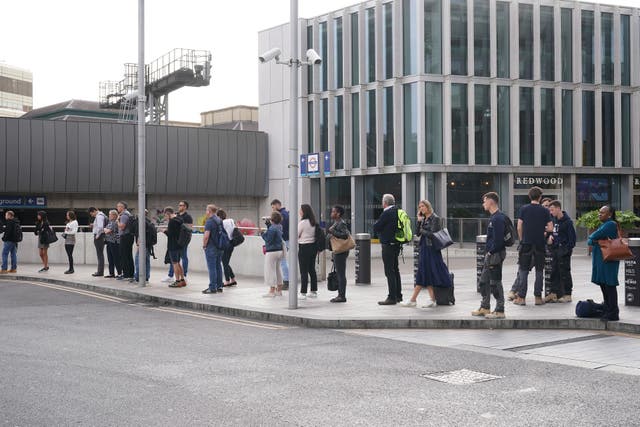 The Bill, originally introduced by Labour MP Yasmin Qureshi (Bolton South East), has already cleared the House of Commons.
Speaking for Labour in the Lords, business spokeswoman Baroness Blake of Leeds said flexible working should not be considered a "job perk" but an unemployment right.
She said: "We see this Bill as a very welcome starting point and not an end point."
The Earl of Minto, a business minister, said: "We will be removing the 26-week qualifying period and making the right to request flexible working available to all employees from the very first day of their employment."
He added: "These changes represent a timely, sensible and proportionate update to the right to request flexible working and reflect what many employers already do.
"The changes will particularly support those who need to balance their work and personal life who may find it hard to participate in the labour market."
The Bill will undergo further scrutiny at a later date and is on course to become law in the coming weeks.
Elsewhere in the Lords, the Protection from Redundancy (Pregnancy and Family Leave) Bill is on the verge of becoming law after receiving an unopposed third reading.
The Bill aims to strengthen employment rights for new mothers and mothers-to-be by protecting them against redundancy for longer.
Labour MP Dan Jarvis, who sponsored the Bill in the Commons, wrote on Twitter: "It'll make a big difference to over 50,000 new and expectant mothers each year."