A mother and father jailed for leaving their morbidly obese daughter to die in bed-ridden squalor have had their sentences increased to eight years and 10 years respectively at the Court of Appeal.
Kaylea Titford, 16, was found in conditions described as "unfit for any animal", in soiled clothing and bed linen, following her death at the family home in Newtown, Powys, in October 2020.
Her mother Sarah Lloyd-Jones, 40, was originally jailed for six years, while her father, Alun Titford, 45, was previously told he would spend seven and a half years behind bars for gross negligence manslaughter in March.
On Friday, Lord Justice Popplewell, sitting with Mrs Justice McGowan and His Honour Judge Bate, said at the Court of Appeal: "The circumstances can only be categorised as extreme, Kaylea was living in unimaginable squalor."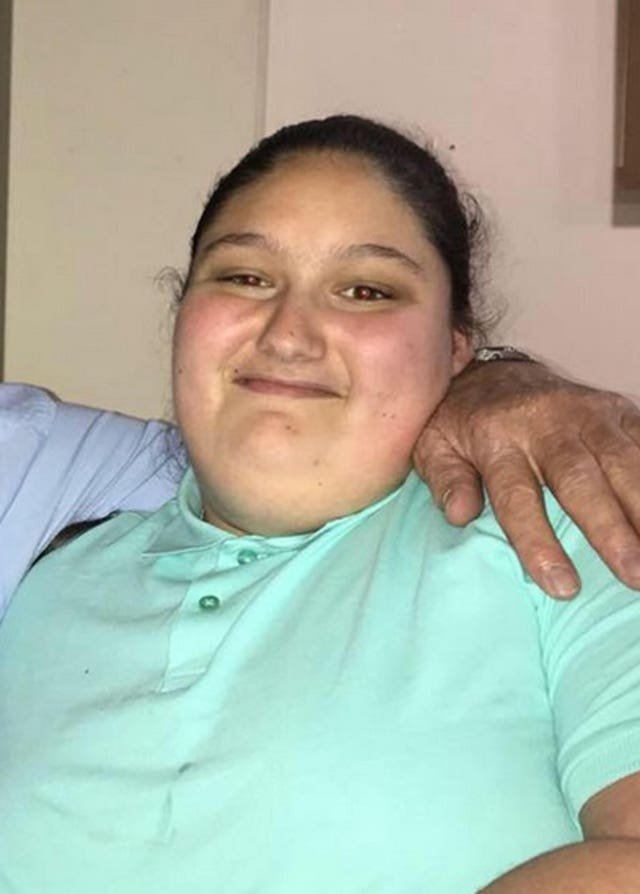 Lewis Power KC and David Elias KC, representing Lloyd-Jones and Titford respectively, both argued the original sentences were "well placed".
Lloyd-Jones, watching via video-link, was unmoved as her jail term was increased to eight years, while Titford was not present to hear his sentence rise to 10 years.
Mr Emlyn Jones said the original sentences were "unduly lenient", concluding they failed to reflect "culpability, the seriousness of the offending, and the gravity of the aggravating features".
Lord Justice Popplewell said Kaylea was in "very considerable pain, misery and distress", and in an "utterly degrading" despite being vulnerable.
Removals worker Titford, who had denied manslaughter by gross negligence, told jurors during his trial he had let his daughter down so badly because he was "lazy", leaving his partner to look after her.
Care worker Lloyd-Jones, who had six children with Titford, had previously admitted the same charge.
She sent messages begging for help, telling him in one: "I'm absolutely exhausted, I can't cope working and doing everything… all I've done is cry all day.
"I need you to help me."
Swansea Crown Court heard during Titford's trial that the teenager weighed 22st 13lb, with a BMI of 70, at the time of her death in October 2020.
Kaylea, who had spina bifida and used a wheelchair, died after suffering inflammation and infection from ulceration, arising from obesity and immobility.
In her last hours, as she lay screaming in bed, her father texted her twice telling her to stop but did not go and see her.
Kaylea had also sent a series of text messages to her mother pleading for help to clean the weeping sores on her legs and get rid of the flies landing on her, Lloyd-Jones replied: "For f*** sake."
Emergency service workers, who were called to the house after she was found dead, described feeling sick due to a "rotting" smell in her room, while maggots were feeding on her body.
The teenager's specially adapted room was dirty and cluttered, with bottles of urine near her bed and dog faeces in the ensuite bathroom.
The family would live off takeaways four or five nights a week and had spent more than £1,000 on meals in the months leading up to her death.
Solicitor General Michael Tomlinson KC said after Friday's hearing: "This was a deeply distressing and upsetting case, and my thoughts today are with all of those who loved Kaylea.
"Kaylea was subjected to horrific neglect by her parents and the court's decision to extend Alun Titford and Sarah Lloyd Jones' sentences sends a clear message that child abuse will never be tolerated."