A police officer has been jailed for two and a half years for leaving a teenager with catastrophic life-changing injuries after hitting him in her squad car.
Pc Sarah De Meulemeester was behind the wheel of the police vehicle responding to an emergency call when it struck Khia Whitehead, 15, in Stockport on Boxing Day 2020.
The 26-year-old, serving with Greater Manchester Police (GMP) and based at Cheadle Heath police station, was found guilty of causing serious injury by dangerous driving following a trial at Liverpool Crown Court last month.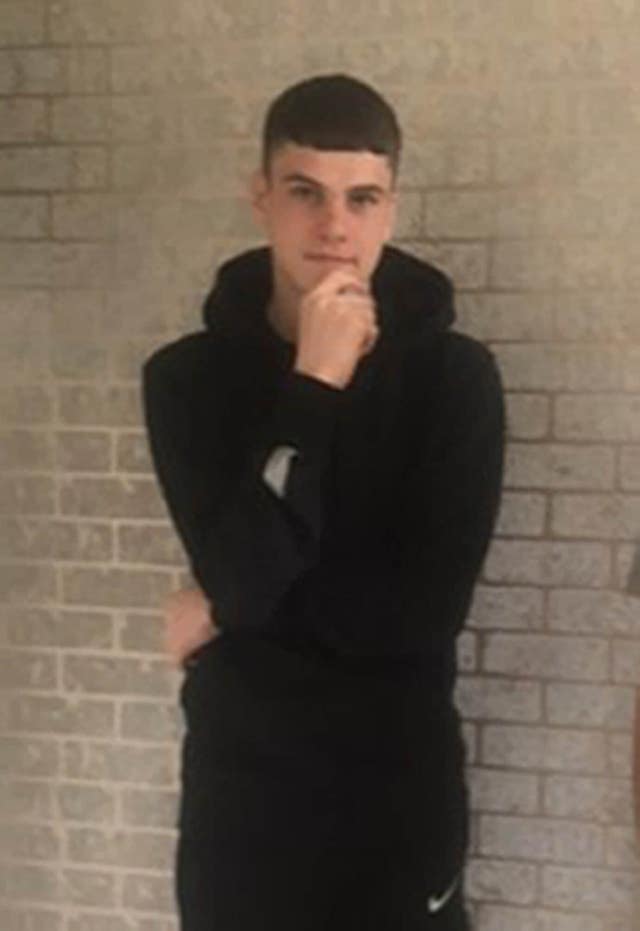 "We really couldn't have got through the past two years without you all. We hope now that this outcome will bring our family some peace and we can let some of this pain go and focus all our love and attention back into helping Khia come back to us. We will never give up on him."
IOPC regional director Catherine Bates said: "While today's verdict brings these criminal proceedings to an end, the effects of this collision on the lives of Khia and his family will last a lifetime.
"Our investigation has ensured Pc De Meulemeester was held accountable for her dangerous actions that day, which had devastating consequences for Khia.
"Now criminal matters have concluded, it will be for Greater Manchester Police to arrange misconduct hearings for Pc De Meulemeester and another officer we found has a case to answer for gross misconduct in relation to their driving prior to the collision."
The IOPC had investigated the manner of driving by three GMP officers, who were responding to a report of a domestic incident involving a man with a knife.
Evidence heard during her trial showed De Meulemeester's vehicle reached speeds of 61mph prior to the collision on Garners Lane, where the speed limit was 30mph.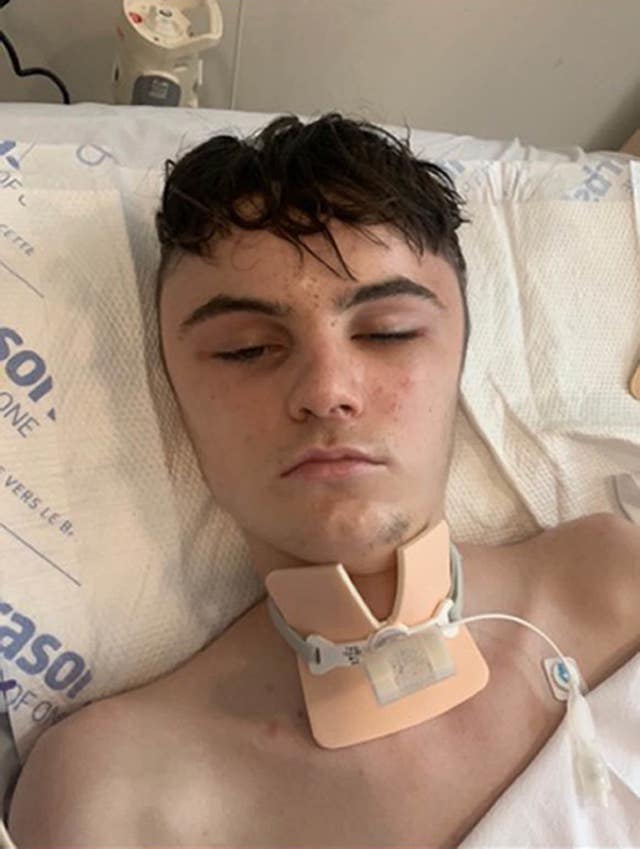 Her vehicle was one of three driving in convoy, having left the police station at the same time to attend the incident.
When information about the use of a knife came through on the radio, another officer who was trained and authorised to drive above the speed limit, overtook De Meulemeester's vehicle and switched on emergency lights.
Speed data from the police car showed De Meulemeester initially slowed down slightly to allow her colleague to overtake, but then increased her speed again.
While following the other vehicle, she reached speeds of more than twice the legal limit.
She initially told investigators she had been travelling at a "normal road speed" and declined to answer further questions in interview about the manner of her driving and her reasons for it.
While on Garners Lane in Stockport, De Meulemeester overtook a member of the public's car and, in doing so, went on the wrong side of a traffic island and struck Khia as he was crossing the road.
Khia was left with significant injuries and requires around-the-clock care.
GMP have been approached for comment.