A Labour government would over time shift the focus of health spending towards primary care, the shadow health secretary has said.
Wes Streeting criticised the way "we underinvest in primary care, community services, mental health, diagnostics and capital", insisting "we have got to shift that focus".
The shadow health secretary said leaders of NHS trusts recognise that the pressure in hospitals is "in part driven by the clogged front door of the NHS" and by the late discharges in social care.
Mr Streeting made the comments on the BBC's Sunday With Laura Kuenssberg programme and ahead of Sir Keir Starmer's speech on Monday, in which the Labour leader will outline his vision for modernising the NHS.
Asked on the programme whether his party is planning to take more money and resources away from hospitals in order to "ship more care into the community", the shadow health secretary said: "We want to see three big shifts that Keir will be talking about tomorrow.
"The first big shift is to shift the focus of healthcare out of hospital into the community so that people can access their GP more readily …
"I think over time, we would want to shift the proportion of spending in our health system because I think … when you compare the NHS to other countries in the OECD, who have much better outcomes than we have here in the UK, the proportions are very different.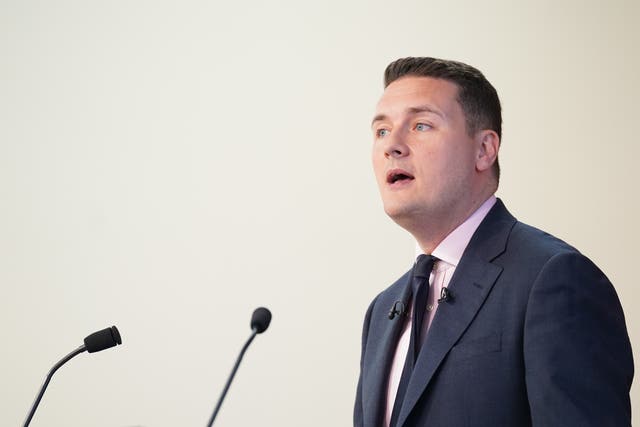 "You have got to do it over time. I don't think you'll speak to a single hospital chief exec in the land who says that they're awash with cash. This is going to be a difficult year for them."
He added: "But, over time, you would want to shift that proportion and the proof of the pudding is that actually despite the pressure they are under, lots of hospital trust leaders are already doing this.
"They recognise that the pressure we see in hospitals is in part driven by the clogged front door to the NHS in primary care and community services as well as the late discharges in social care."
Pressed on Labour's social care plan, Mr Streeting said: "We asked the Fabian Society to do some thorough work for us," adding: "This is going to be published in June."
The shadow health secretary was also asked about public health measures, such as minimum alcohol pricing.
He said: "There are a number of things we are looking at in relation to prevention measures, public health measures. We want to make sure that we're not just living longer, but living more healthfully for longer."
He added: "On smoking, for example, we have said we will go a lot further than the Government has, particularly not just on smoking, by the way, but on vaping, where we've got a whole generation of children and young people being addicted to nicotine on this Government's watch.
"Teachers reporting children showing signs of nicotine addiction in the classroom. I think it's outrageous the way these irresponsible industries behave."
Shadow health minister Liz Kendall was also grilled about Sir Keir's plan for the NHS on Sunday morning.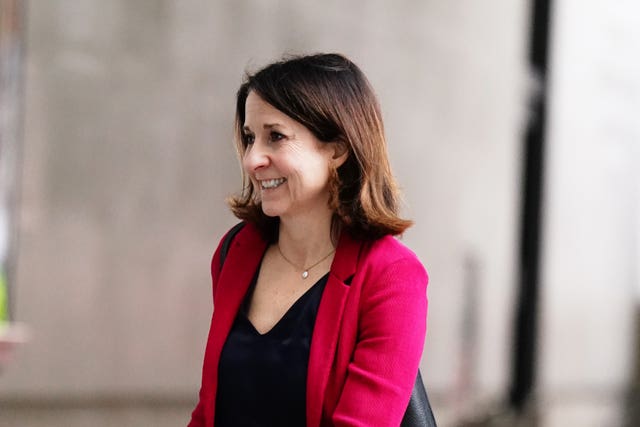 Pressed again on money and whether Labour would consider introducing wealth taxes, Ms Kendall said: "I'm not going to sit here and pluck figures out of nowhere when goodness knows what the state of the economy will be by the time of the next general election.
"We've been pretty honest where we do want to see increases in investment, where we'll get the money from.
"We've said that we'll scrap the non-dom tax status in order to fund the biggest workforce expansion in the NHS history, 10,000 more nurses, doubling the number of medical school places."
She added: "Whilst extra investment is essential, what I would argue here is reform is absolutely part of it too."