A terminally ill woman who ticked off a "bucket list" of ambitions has died, her mother has said.
Laura Nuttall, 23, was diagnosed with a rare and aggressive form of brain cancer in autumn 2018 following a routine eye test.
She was initially told by medics treating the condition, glioblastoma multiforme, that she would have 12 months to live.
Student Ms Nuttall, from Barrowford, Lancashire, dropped out of university in London and underwent an operation to remove the largest of eight tumours.
Numerous cycles of chemotherapy and further treatment followed  before her family discovered an innovative new treatment was available abroad.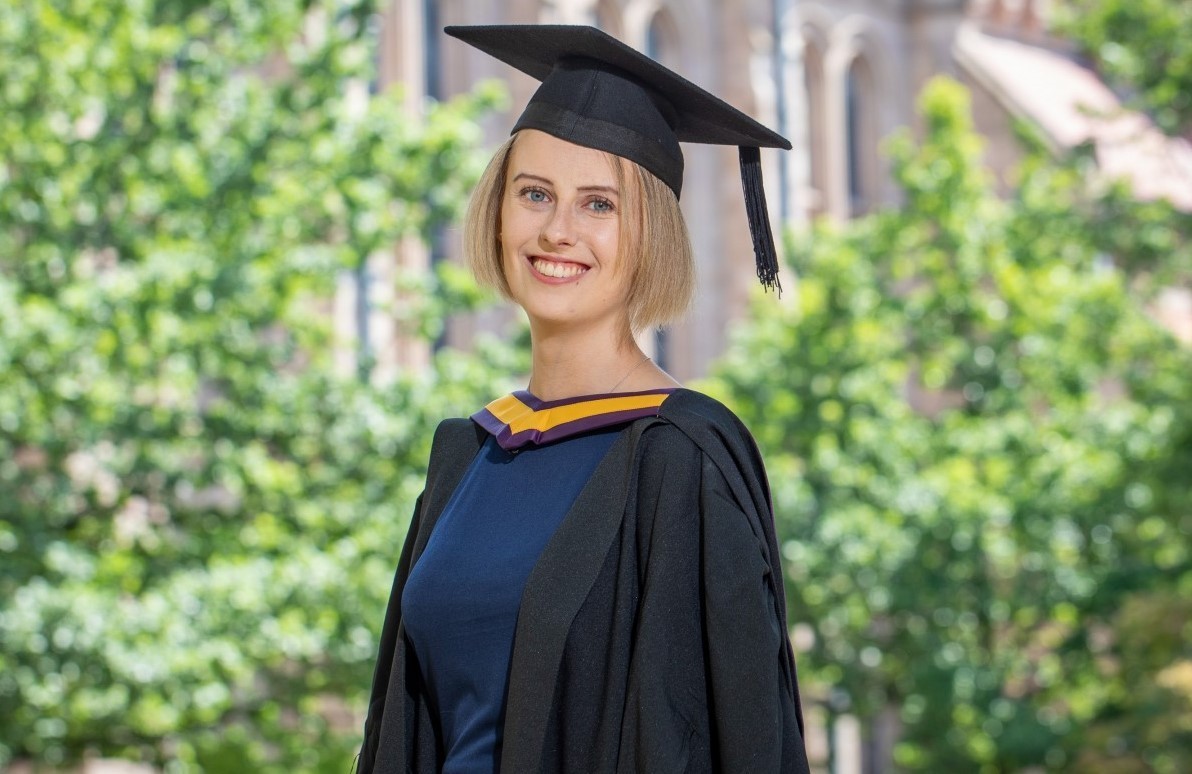 Last summer she graduated with a degree in politics, philosophy and economics, with her parents, Mark and Nicola, and sister Grace by her side.
Other goals realised since she received her diagnosis included meeting Michelle Obama, piloting a Royal Navy patrol boat and presenting a television weather bulletin.
In August 2021 comedian Peter Kay performed two sell-out gigs in Manchester to raise money for Ms Nuttall.
Her cancer progressed quickly last autumn though and her family decided to bring forward Christmas celebrations.
On Monday her mother Nicola Nuttall tweeted: "I'm heartbroken to share the news that we lost our beautiful Laura in the early hours of this morning.
"She was fierce & tenacious to the end & it was truly the honour of my life to be her mum. We are devastated at the thought of life without our girl, she was a force of nature."
Ms Nuttall's father, Mark, added: "Nicola, Gracie and myself are so very proud of her and what she achieved in her short life.
"Her flame burned so brightly, unfortunately not nearly for long enough.
"She leaves a chasm behind and we now have to find some way of filling that void. But we will and and we'll continue to support the charities and beliefs which were very important and dear to Laura.
Professor Jackie Carter, from the University of Manchester, said: "She was an incredible and spirited young woman. With her treatment, she defied all the odds after her diagnosis to complete her studies and graduate last summer."
"I got to know Laura and her amazing family well during her time here, as my own son has incurable brain cancer.
"I'll never forget her telling me when we were raising money together at Manchester Pride that she wanted people to know who she was as a person, and see her determination, rather than just being seen as someone with cancer."
In a statement The Brain Tumour Charity said: "Laura had a special place in the hearts of all our Young Ambassadors, themselves an integral part of The Brain Tumour Charity.
"Her loss is a fierce reminder of why we must move further, faster every day in the battle against brain tumours, so that other families do not have to endure this kind of heartbreak in the future.
"We are committed to fighting for all those people whose lives are turned upside down by this devastating disease. We will continue to do this for everyone affected, and we will continue to do this to honour Laura.
"She was unique and she was loved by so many."