The Government's plans to house asylum seekers in former military bases are in "chaos", according to a Tory former minister.
Sir Edward Leigh questioned why ministers want to use RAF Scampton, in his Gainsborough constituency, given he understands the site will not be used to take people currently in hotels.
He also asked why Suella Braverman has "ignored her own civil servants", amid reports the Home Secretary was advised to stop work on proposals for the Lincolnshire site.
Figures for March showed the Home Office was housing more than 109,000 asylum seekers – more than 40,000 in short-term accommodation such as hotels – at a cost of more than £6.2 million a day, according to the Government.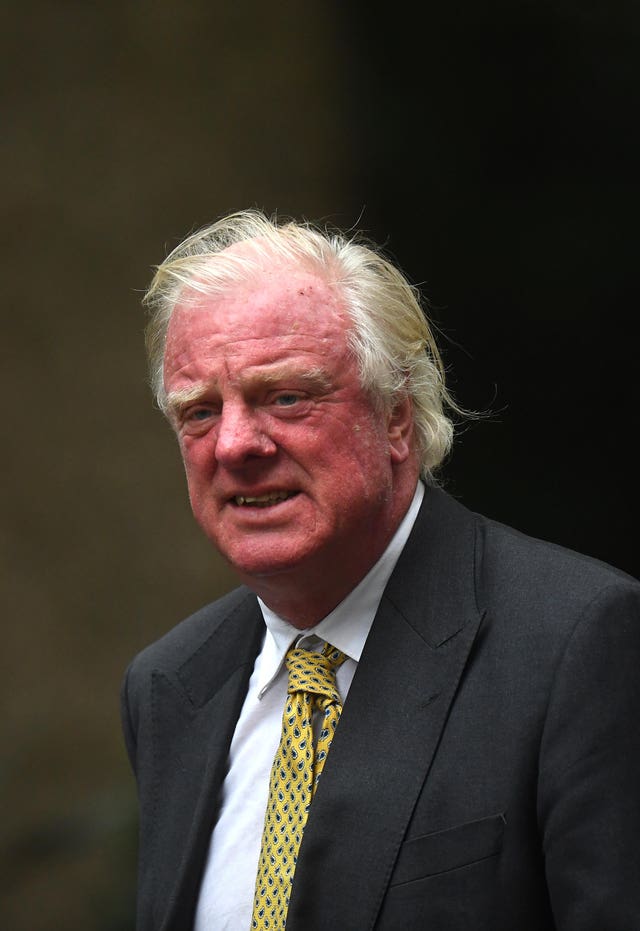 West Lindsey District Council, which has secured funds from a developer to regenerate RAF Scampton, earlier this month lost the first round of a High Court challenge to the plans.
Crews from 617 Squadron flew from Scampton for the Dambusters raid on the night of May 16-17 1943.
The Red Arrows display team also trained at the base.
Sir Edward told Home Office questions in the Commons: "One of the justifications for using former military bases rather than hotels was it would be a deterrence.
"We now learn from the Home Office that RAF Scampton will not take people from hotels – it might be a detention centre, it might take migrants from Manston, the whole policy is in chaos.
"Is this why the Home Secretary's own civil servant on February 6 recommended to her 'agree to stop work on proposals on RAF Scampton'?"
The email from the Resettlement, Asylum Support and Integration Directorate also recommended the Home Secretary should "immediately notify the local authorities that the Home Office are no longer developing proposals for the site", according to the BBC.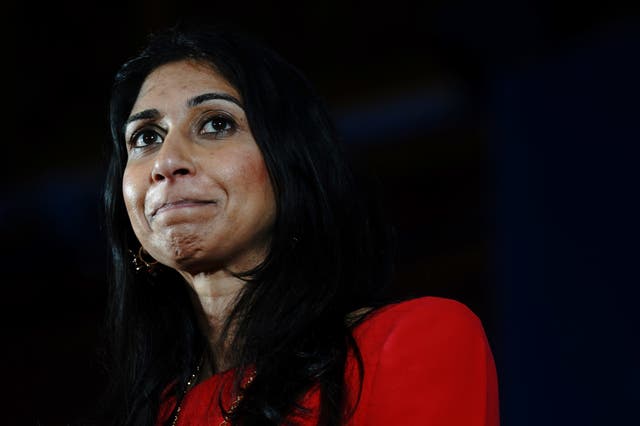 Ms Braverman replied: "I appreciate very much the efforts of (Sir Edward) in standing up for his constituents and he's doing a fantastic job at doing so.
"What I would gently say to him is that we have over 40,000 people accommodated in hotels today, we're spending over £6 million a day on that accommodation, it is an unacceptable situation and that's why the Prime Minister and myself have made it a priority to bring on and deliver alternative, appropriate, and more cost-effective accommodation."
Sir Edward could be heard saying: "You are not taking them from hotels."
Earlier, Home Office minister Robert Jenrick did not say when challenged whether his party remains committed to its 2019 manifesto commitments on reducing migration.
Shadow Home Office minister Stephen Kinnock said: "The reason that net migration is so high in Scotland and across the UK, and the reason that businesses are over-reliant on migrant labour, is that for 13 years the party opposite has failed to train up our home-grown talent."
He added: "We want and expect immigration to come down. And yet the Prime Minister and the Home Secretary are clearly at loggerheads on this issue. It appears that the right hand doesn't know what the far-right hand is doing.
"So the Home Secretary, I would ask her if she can confirm, is she still committed to the 2019 Conservative manifesto pledge of bringing net migration below 226,000? And if so, does she think that the Prime Minister agrees with her?"
Mr Jenrick said: "This party wants to bring net migration down. I have no idea what the party opposite wants to do. We have heard in the last few days a succession of shadow ministers confused on this issue.
"The Conservative Government believes in controlled migration… we will control it, the Labour Party will leave an open-door migration policy."