Dominic Raab is standing down as an MP at the next general election because he knows he will lose his seat, the Liberal Democrats have claimed.
The former deputy prime minister and justice secretary confirmed his exit plans on Monday night.
He quit Rishi Sunak's Cabinet last month after an independent investigation by Adam Tolley KC found he had acted in an intimidating and aggressive way with officials in behaviour that could have amounted to bullying.
His Esher and Walton seat, which he has held since 2010, is a key target for the Lib Dems at the next general election.
The Lib Dems called on Mr Raab to quit immediately and trigger a by-election.
But in May's local elections the Lib Dems became the largest party on Elmbridge Borough Council, the area covered by the constituency.
Lib Dems leader Sir Ed Davey told LBC on Tuesday morning: "He knew he was going to lose.
"We have been working really well there.
"We'll be working every day to earn the trust of people in Esher and Walton.
"It's not just about Dominic Raab, it really is about the whole Conservative Party."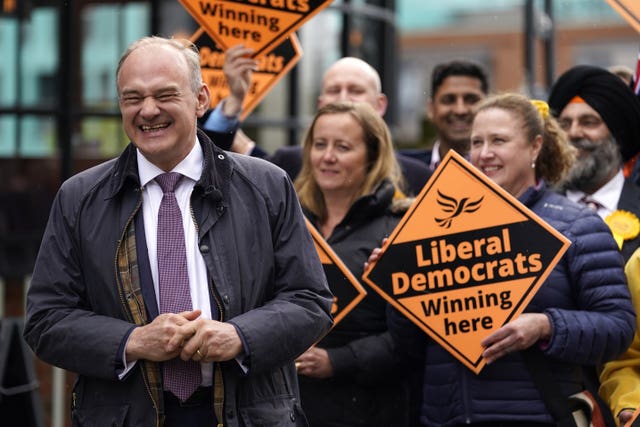 In a letter to the chairman of his local Conservative Association, seen by the Telegraph, Mr Raab reportedly cited concerns about the pressure on his family as being behind his decision.
"I have become increasingly concerned over the last few years about the pressure the job has placed on my young family," he wrote in the letter dated May 19, according to the newspaper.
"I will continue to carry out all my responsibilities to my constituents, and provide every support in campaigning, so that we win here next year – which I am confident we can do under this Prime Minister's leadership."
The Prime Minister's official spokesman said Mr Sunak "thanks him for being a dedicated and loyal public servant, for his services to this government and to his constituents, and wishes him the best for the future".