An article about Olympian Nicola Adams was a "one-sided story", lawyers for the boxer's mother have told the High Court.
Dee Adams is suing Associated Newspapers Limited (ANL) for libel over articles published in You Magazine – both print and online – as well as on MailOnline in August 2021.
The similar articles, which feature multiple quotes from Nicola Adams, discuss her upbringing – including growing up in poverty, her health issues and violence from her father – as well as an allegation that her mother had recently sent her abusive texts.
At a hearing on Tuesday, ANL's barrister said the publisher is not disputing that this allegation could be defamatory, but if the case proceeded, the claim the abusive texts were sent would be defended as true.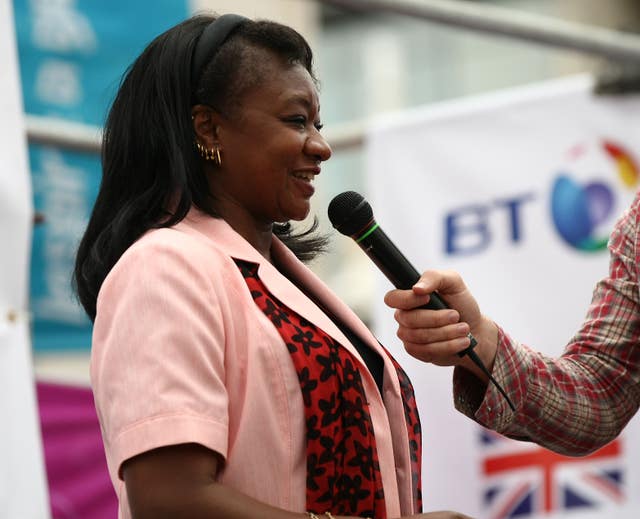 The barrister told the court: "It's clearly a story told by Nicola. There is no mention of contacting Dee for her side of the story. It's a one-sided story."
"Because this is only one side of the story, we say this colouring of the background is sensationalising the way in which Nicola grew up and the way in which she came from a background where she was left to fend for herself," he continued.
He added in written submissions there was a "strong implication" in the articles that Dee Adams had neglected her two children when she was admitted to hospital with meningitis.
"These are important matters because they are there in the article without any opportunity for Dee to have countered them," he later said.
Mr Stirling told the court that the claims were presented as statements of fact, rather than opinions.
He said the articles were "intended for consumption without thought or criticism from the reader", adding in written submissions: "We can see nothing in the articles… which indicates the basis of any opinion."
Alexandra Marzec, for ANL, described the articles as "an account given by Ms Nicola Adams herself as to the story of her own life".
She said in written submissions: "The article focuses on Nicola Adams and her heroic story of triumph over extreme adversity.
"The obstacles and disadvantages she faced as a child are set out vividly in Nicola's own words."
The barrister told the court that there was no suggestion that Dee Adams had neglected her children in the article.
Ms Marzec later said: "When one reads the piece, it's not a critical piece about Nicola Adams. It presents her opinions and judgments at face value."
She added that when the double Olympian "speaks in warm, affectionate terms about her mother…the reader accepts those judgments".
The barrister continued: "The overall impression is that of a caring and loving parent who had a good relationship with her daughter despite immense struggles and who only very recently has soured that relationship because of misconduct."
Ms Marzec later said whether the alleged abusive messages perpetuated the abuse Nicola Adams had previously experienced was "quintessentially a matter of opinion", and that "the article makes it very clear it's not physical abuse".
She continued: "The sentiments are direct quotations from Nicola Adams in the article, so we know it comes from her."
The barrister added: "We say that is plainly and obviously a statement of opinion.
"The reader understands completely why Nicola is making the comment that her mother's behaviour is perpetuating the abuse.
"She's suffered physical abuse from her dad and now she's getting verbal abuse from her mum."
Mrs Justice Tipples said she would give her decision on the meaning of the articles and whether they are statements of fact or opinion in writing at a later date.