The people of Northern Ireland have sent a clear message that they want powersharing back up and running, the Taoiseach has said.
Commenting after last week's local elections in the region, Leo Varadkar told the Dail that he and Prime Minister Rishi Sunak would do all they could to help restore the devolved institutions in Belfast.
But the Irish premier cautioned that the power to resurrect the Stormont Assembly and Executive currently lay with the DUP.
"The message is clear from the people of Northern Ireland, that they want the Executive up and running, and they want the enormous problems that they face on a day to day basis dealt with by their politicians," the Taoiseach said.
The elections saw Sinn Fein emerge as the largest party in local government for the first time in Northern Ireland, replicating its result in the Assembly election last year when it became the biggest party at Stormont.
While the DUP lost its position as the largest party at council level, it consolidated its position as the main unionist party by winning the same number of seats as it secured in the last local government election in 2019.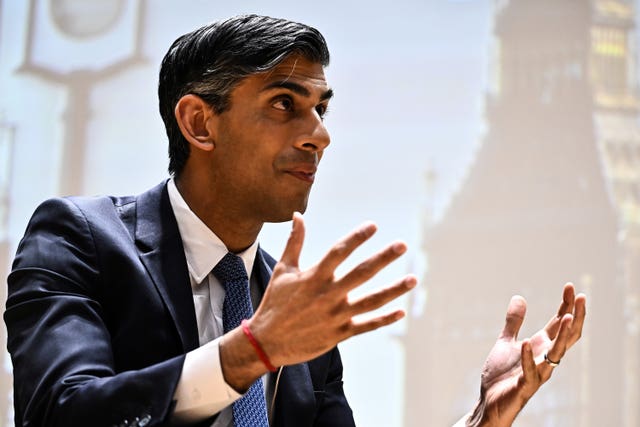 The party has insisted the election result has reinforced its mandate to seek further concessions from the UK government on the vexed trading dispute.
But Sinn Fein has insisted the electorate has made clear it wants a return to devolution without any further delay.
The republican party has called for Mr Sunak and Mr Varadkar to convene a meeting of the BIIC to chart a path back to powersharing.
"And the clear message is that Ireland has changed and is changing. The clearer message is that people want to see the Executive back up and running to deal with the issues that matter in health and housing, in delivering good jobs and to make politics work for everyone.
"So it's now critical that the British and Irish governments come together and focus the effort on the immediate restoration of the Executive and Assembly and I believe this must happen at Taoiseach and Prime Minister level.
"We need to see an early meeting of the British Irish Intergovernmental Conference at this level.
Mr Varadkar said he had discussed the issue with Mr Sunak in Iceland last week and would be meeting him again at the European Political Community summit in Moldova next week.
"We will be working together to do all that we can to ensure that the Assembly, the Executive, the institutions of the Good Friday Agreement are back up and running again," he said.
"But as you know as well as I do, the rules allow the two major parties – Sinn Fein and the DUP – to block that from happening, the DUP are currently the ones who are blocking it.
"But we're going to work together with the UK Government to do all that we can to have it up and running as soon as possible."