A senior detective who survived a murder attempt has attended a garden party in Co Down with King Charles and Queen Camilla.
The event was the first time Detective Chief Inspector John Caldwell has appeared in public since the attack attributed to dissident republicans earlier this year.
It is understood that he had a private audience with the King ahead of the event.
Mr Caldwell was seriously injured after he was shot several times at a sports centre in Omagh, Co Tyrone in February after coaching a youth sports team.
His son had been with him as he loaded footballs into the boot of his car when the gun men approached.
DUP leader Sir Jeffrey Donaldson was also among the guests at the garden party at the castle, the royal residence in Northern Ireland.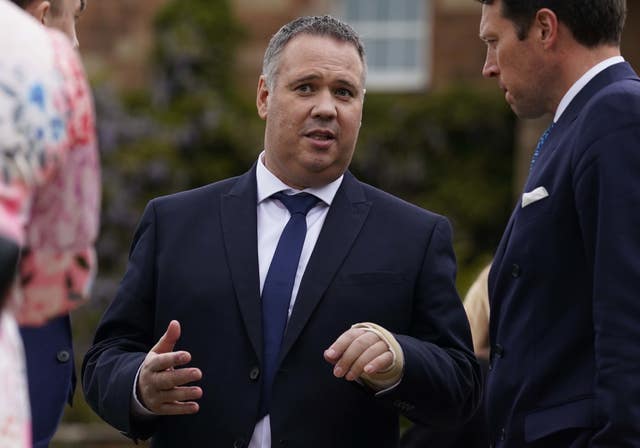 It is their first visit outside England since the coronation earlier this month.
Charles and Camilla met with pupils from a local primary school, who took part in a competition to design coronation benches.
Northern Ireland Secretary Chris Heaton-Harris hosted a brief private audience with Charles and Camilla before they attended a garden party and planted a tree within the grounds of the castle to mark the coronation.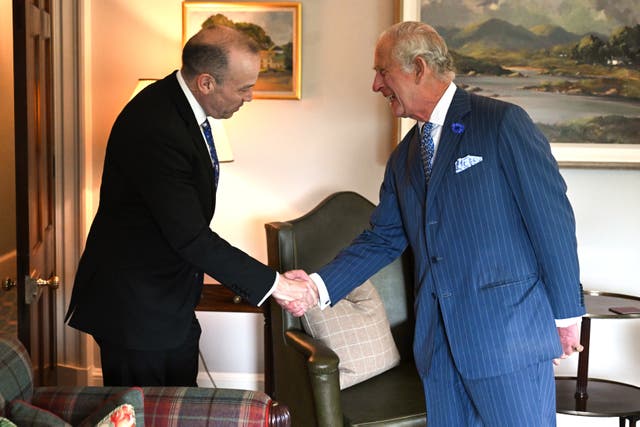 However she said representatives from the party will be present at events during the two-day visit.
"Yes, I think there's a whole raft of engagements and some of our MPs will be at local events in their constituencies," she told reporters after a meeting with the secretary of state at Hillsborough castle on Wednesday.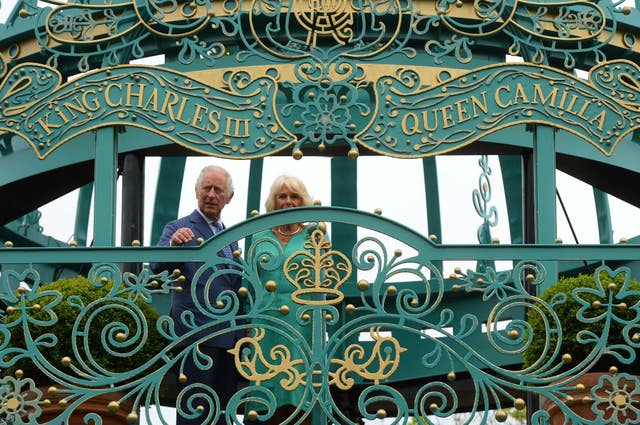 The King and Queen were welcomed by the Lord-Lieutenant of Co Antrim David McCorkell, mayor of Antrim and Newtownabbey Stephen Ross and North Belfast MP John Finucane (Sinn Fein).
They were serenaded by school children and took some time to chat with the youngsters before officially opening the gates to the Coronation Garden.
Garden designer Diarmuid Gavin accompanied Charles and Camilla, introducing them to those who have spent recent months working to realise his "whimsical" design, which includes music, moving plants and bubbles.
He said his team had been working around the clock in recent months to prepare the garden, and described his inspiration as "whimsy" to mark the coronation as well as engaging with people of all ages.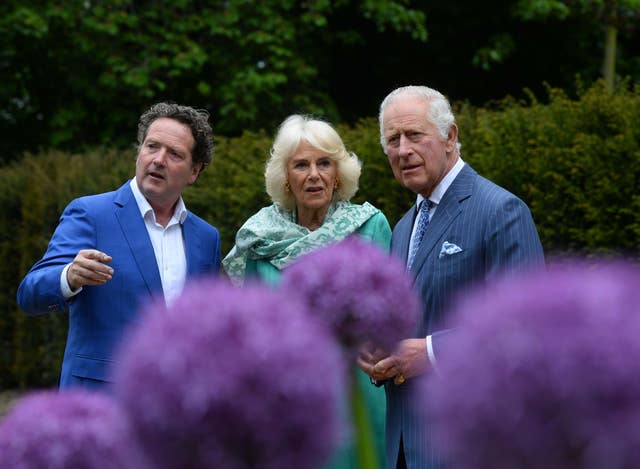 Charles and Camilla were told the special garden in honour of their coronation marks the beginning of a new green initiative for Antrim and Newtownabbey Borough Council.
The King smiled as Bring Me Sunshine played, while Camilla described the garden as not what she had expected, but complimented it as "absolutely lovely".