The First Minister of Wales has defended a police and crime commissioner (PCC) who gave interviews denying officers had been following two teenagers on a bike minutes before they were killed in a road accident.
Mark Drakeford suggested Alun Michael, the PCC for South Wales, was "entitled" to rely on information supplied to him by South Wales Police in the aftermath of the fatal collision in Ely, Cardiff.
Mr Michael had given interviews denying there had been a pursuit but was contradicted within hours by video footage showing a marked police van following two boys on a bike.
He later said he had been "assured and I am still assured youths were not being chased by the police at the time of the road traffic accident".
"I'm not quite sure when he gave his interviews in the immediate aftermath of Tuesday morning, he was relaying the best information that had been given to him," he told the BBC.
"Now that information will be testing the wider context of what happened, not at that catastrophic car accident itself, but the moments leading up to it.
"I'm very determined not to turn anything that happened in Ely into a political football involving individuals.
"There are families that are grieving, there is an estate that needs time to recover, our thoughts should be with them and what we can do for them, not trying to turn this into some dispute about individuals and personalities."
Mr Drakeford said people must wait for South Wales Police to be investigated before making a judgment but said the force had "repair work to be done" between themselves and the Ely community.
"There are questions for police to answer, we know they have referred themselves to the independent investigation service, we must allow that to do its job," he said.
"Then I think we will have the full facts available, and people will then be able to make a rounded judgment about the way the police responded to the events on Monday evening."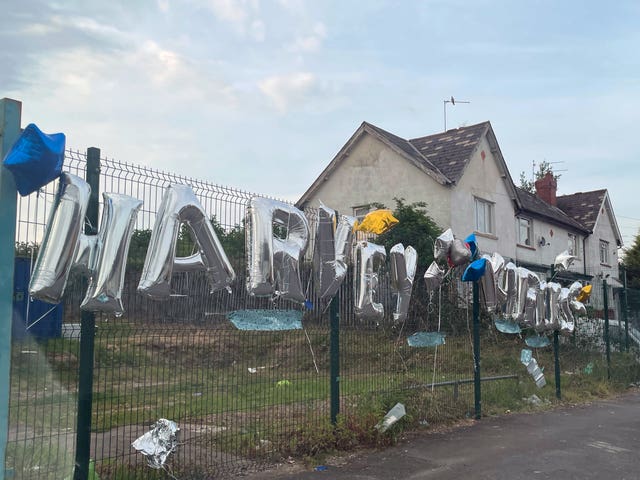 He blamed the Conservative Government for the underlying causes of the disorder as it has "cut budgets" and "created poverty".
͏"The Ely riots of 1991 happened 13 years into a Conservative government that had cut budgets, neglected those sorts of areas, created poverty and led to those events," he told the BBC.
"Here we are, 13 years again into a Conservative Government at Westminster that has done exactly the same things.
"Lack of investment in fundamental services, including the police themselves, plays its part in the events that we saw on Monday night."
When pressed again as to whether Labour has any responsibility, Mr Drakeford replied: "Every service has questions to answer, whoever they are run by."