High levels of immigration are caused by "deliberate government policy", a senior Government adviser on immigration has claimed.
This comes the day before the Office for National Statistics is set to publish figures that could show legal migration reached at least 700,000 in the 12 months to December 2022.
Speaking to Times Radio, chairman of the Migration Advisory Committee (MAC) Professor Brian Bell said: "If you look at the figures, the reason that net migration is rising this year in particular, is because of deliberate government policy.
"It's a controlled decision to offer humanitarian schemes for Ukrainian and Hong Kong citizens.
"But that inevitably raises net migration.
"You can't have it both ways."
UK Home Office data shows that, as of May 15, 174,200 migrants have arrived in the UK as part of the Government's Ukraine Scheme, which was set up in response to Russia's invasion of Ukraine.
Other factors affecting net migration may include the end of Covid-19 travel restrictions, the resettlement of Afghan refugees and students arriving from outside the European Union.
The Prime Minister on Tuesday announced plans to ban overseas students, apart from postgraduates on research programmes, from bringing dependants to the UK from January 2024 in a bid to curb net migration.
Rishi Sunak told his Cabinet that around 136,000 visas were granted to dependants in 2022, an eightfold increase from 16,000 in 2019.
Addressing the new policy, Prof Bell told Times Radio: "If you want to get net migration down to the tens of thousands, this won't get you there.
"It'll make some difference because we know historically about 15 per cent of students and you think therefore dependents stay permanently in the UK once they become a student.
"So, if there's 100 thousand dependents coming at the moment, 15,000 of them, perhaps, stay permanently and permanently add to the size of the population.
"So that will be removed as it were from this change."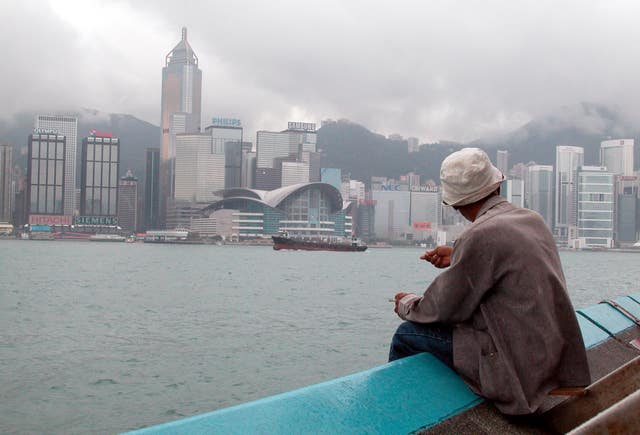 Prof Bell also suggested low wages are a major obstacle to tackling net migration and said paying vocational and unskilled workers "properly" would help immigration to "naturally fall".
"He said: "Over the last 10 years or perhaps over the last 30 years, the UK has a fairly appalling record in vocational training.
"We've underfunded further education colleges.
"Those types of jobs have been harder and harder to fill by domestic workers."
Taking care workers as an example, he added: "How do you improve social care?
"Well, there's only one way you can, in fact, which is to pay workers properly.
"The solutions are often not immigration.
"The solutions are actually to get the policy right, in this case social care.
"And once you solve those problems, immigration will naturally fall."