The share index which houses the biggest companies in London has seen its value slashed by as much as £44 billion as fears finally started to escalate that the US might default on its debt.
Global markets were shaken by a widespread sell-off which gripped both sides of the Atlantic, as the deadline for raising the US debt ceiling approaches.
In a quirk of how the US government works, there is a limit on how much the government is allowed to borrow.
The limit has been repeatedly hiked over recent decades, but it needs approval by the House of Representatives.
But with the Republicans in power in the House, they are currently trying to use the debt ceiling to force cuts to public spending, creating an impasse with Joe Biden.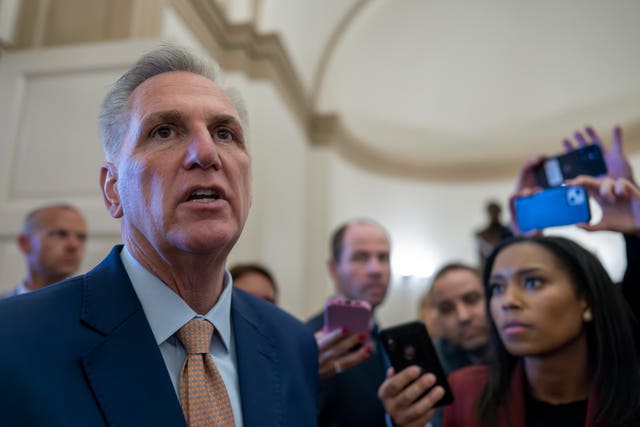 He has reached an impasse with Republican House speaker Kevin McCarthy, whose slim minority to be speaker means he is at the mercy of the right of his party.
Now the two sides, which appear to be at odds with each other, need to find a deal before the estimated deadline around June 1.
If they do not, the US might default on its debt, something which would likely spin the American economy, and much of the world economy, into a deep financial crisis.
So much of the global economic system is reliant on the dollar and US Treasury bonds that problems in the country are likely to ripple across the world.
That could be seen on global markets on Wednesday as the FTSE 100 wiped out the gains it has made over the last two months.
The index lost 172.71 points at one point in the afternoon, down 2.2%, meaning that around £44 billion had been wiped off its value.
Meanwhile, the top indexes in Germany and France were pushing towards losses of 2%, while Wall Street's biggest indexes were down a little under 1%.