Neil Coyle has had the Labour whip restored following his suspension after he used "abusive language with racial overtones" in one of two drunken encounters on the parliamentary estate.
Opposition chief whip Alan Campbell told the MP that "drinking does not in any way excuse his behaviour" but the party recognises his efforts to address his problematic conduct, Labour sources said.
Mr Campbell told a Parliamentary Labour Party committee meeting on Wednesday that Mr Coyle has undertaken two programmes regarding managing alcohol since his suspension and stopped drinking entirely.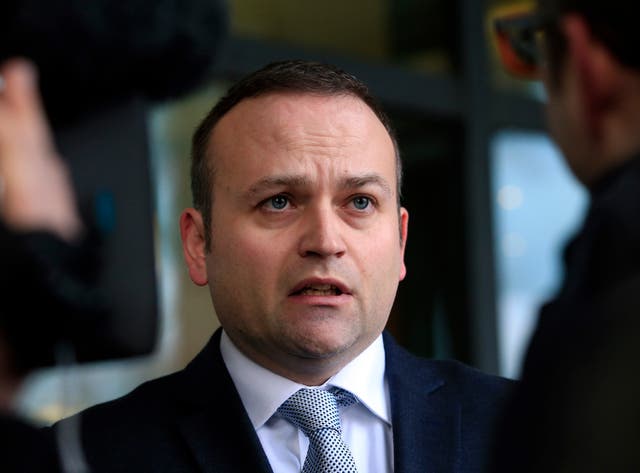 Mr Dyer, who is British-Chinese, said the MP had made Sinophobic remarks which made him feel uncomfortable.
The Independent Expert Panel, which reviews complaints of bullying and harassment made against MPs, later recommended he face a five-day suspension.
Its published report found he broke the rules in two drunken encounters – in one with "foul-mouthed and drunken abuse" of another MP's assistant and in another with "abusive language with racial overtones" targeted at Mr Dyer.
Both incidents investigated under Parliament's Independent Complaints and Grievance Scheme (ICGS) occurred in the Strangers' Bar in the Commons.
On February 1 last year, Mr Coyle and a group including the reporter were discussing Labour MP Barry Gardiner, who received donations from a woman later revealed by MI5 to be a Chinese spy.
Mr Coyle suggested his colleague was being paid by "Fu Manchu", a fictional Chinese "supervillain", before Mr Dyer explained he is half-Chinese.
Mr Coyle told the journalist he could tell from how he looked that he had been giving renminbi, the Chinese currency, to Mr Gardiner.
Later, leaving the bar, Mr Dyer sought to defuse the situation by waving goodbye to Mr Coyle.
Mr Coyle was found to have put two fingers up at the reporter in response.
Mr Coyle, who has spoken about quitting alcohol for a year and has pleaded for Labour leader Sir Keir Starmer to readmit him to the parliamentary party, accepted he was "drunk" on both occasions.
In an apology in the Commons, Mr Coyle said he was "ashamed" of his behaviour and said the intervention had "quite possibly saved my life" by compelling him to stop drinking.
"I wish to specifically apologise to the two complainants who were subject to my drunk and offensive behaviour and attitude," he said.
"I cannot apologise enough for the harm and upset caused, and I'm ashamed of my conduct frankly. It should not have happened.