Road deaths in Britain rose 9% last year, leading to calls for the Government to give the issue "the attention and resources it deserves".
Department for Transport (DfT) figures show 1,695 people were killed in crashes in 2022, up from 1,558 a year earlier.
Three out of four fatalities were male, and 384 were aged under 30.
The DfT said it works "tirelessly to improve road safety for all".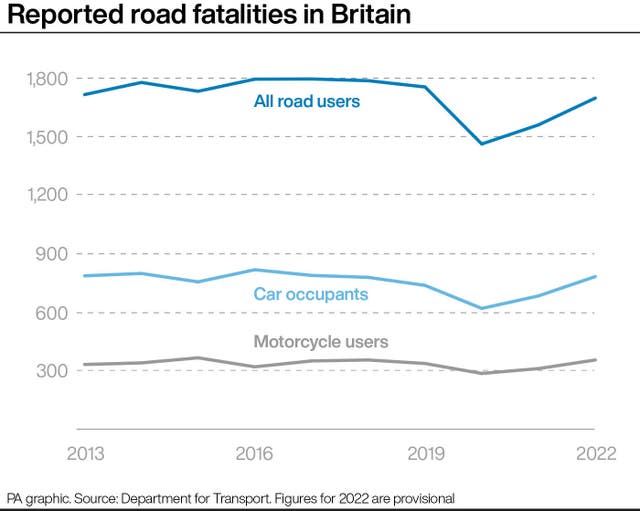 Separate DfT figures show daily traffic volumes in Britain were typically around 97% of pre-virus levels in 2022.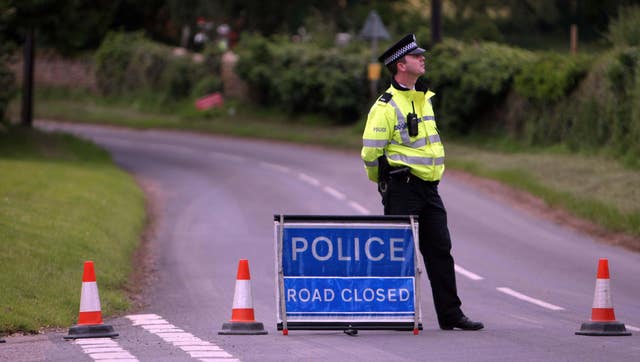 He added: "While the lack of progress over many years in bringing overall casualty numbers down is itself a cause for concern, the figures for the number of men – of all age groups, but especially the young – who are killed on our roads is stark.
"Every person killed is one person too many and we feel improving road safety needs to be given the attention and resources it deserves.
"We urge the Government to take a serious look at reintroducing casualty reduction targets to give the whole topic much more focus on a national stage."
Mr Dennis added that ministers should review whether the long-term decline in the number of full-time road police officers has led to a worsening in driver behaviour and an increase in casualties.
A DfT spokeswoman said: "We welcome a continued decrease in road casualties compared with 2019 levels, and work tirelessly to improve road safety for all, including through our Think! campaign, updating the Highway Code to protect the most vulnerable road users, and recent funding of £47.5 million towards improving the 27 most dangerous roads in England through the Safer Roads Fund."