Rishi Sunak has said the Government is considering ways to strengthen rules on vape advertising after figures showed the proportion of children trying e-cigarettes has doubled in the past decade.
The Prime Minister expressed concern about his own daughters potentially being targeted by some of the marketing, which he says appears to be aimed at young people.
Campaigners have argued that vapes are designed to attract children with their brightly coloured packaging and sweet flavours and called for a Government crackdown.
"We're looking at how can we strengthen the rules on how are they marketed, promoted, what do they look like.
"It looks like they are targeted at kids, (which is) ridiculous. I don't want my kids seduced by any of these things."
Ministers announced a crackdown on the illegal sale of e-cigarettes to under-18s with an "illicit vapes enforcement squad" earlier this year.
They said the task force would conduct "test purchasing" at shops and share "intelligence" across regional networks and local authorities.
Mr Sunak's latest comments come after Labour pledged to change advertising rules to prevent products such as vapes being marketed to children.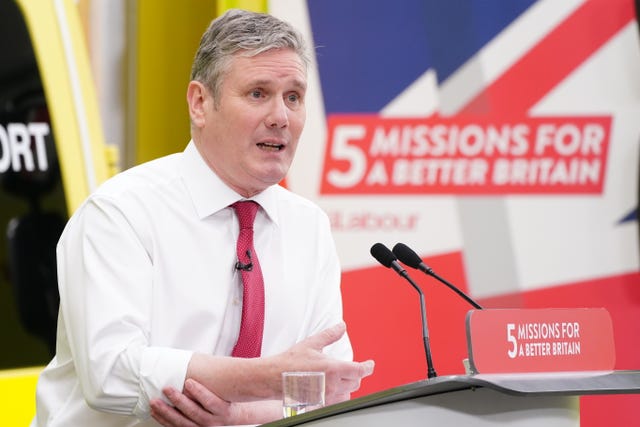 It comes after YouGov data for Britain suggested experimental vaping among 11 to 17-year-olds rose from 5.6% in 2014 to 11.6% in 2023.
Deborah Arnott, chief executive of the charity Action on Smoking and Health, has warned the Government's task force would not work without measures targeting the marketing of the products.
"But enforcement on its own won't do the trick without tougher regulation to address the child-friendly promotion of these cheap and attractive products," she said.
Geoff Worsley, a father from Abergele, North Wales, whose change.org petition Stop Children Vaping – More Regulation Now has more than 100,000 signatures, is among campaigners calling for a crackdown, saying: "Parents like me up and down the country are calling on Government to act to protect our children from vaping as well as smoking. More funding for enforcement is a good first step but it's not enough."